Pure Blue Hue | NJAL's Shop Edit
Email sent: Sep 18, 2021 2:00am
Because blue is the warmest colour you can wear this fall.
PURE BLUE HUE

It's hard to discuss the colour blue without getting political. After all, blue is the colour of America's Democrats, of England's Conservatives, and the European Union flag. This particular alignment of colours with the political spectrum tends to make some people avoid or choose to wear blue. The discomfort caused by this seemingly arbitrary assignment of colours underlines the fairly stable meanings accumulated by political colours in much of the world. In fashion, bright blue is often used by savvy designers with a strong point to make. Last year, Balenciaga coloured a gigantic dress in cobalt blue to reinforce a political message of unity.

But let's put the political symbolism aside and appreciate the colour blue for a second. Wearing blue can offer the wearer peace and relaxation, bring strength, self-confidence and a sense of responsibility. Studies of memory have demonstrated that memory can be enhanced by a light shade of blue. Phrases like "feeling blue" have made people underrate the colour blue. The truth is that blue might be the warmest colour of all and that's what a lot of us need right now.

Browse our picks of styles for our Pure Blue Hue by emerging designers worldwide.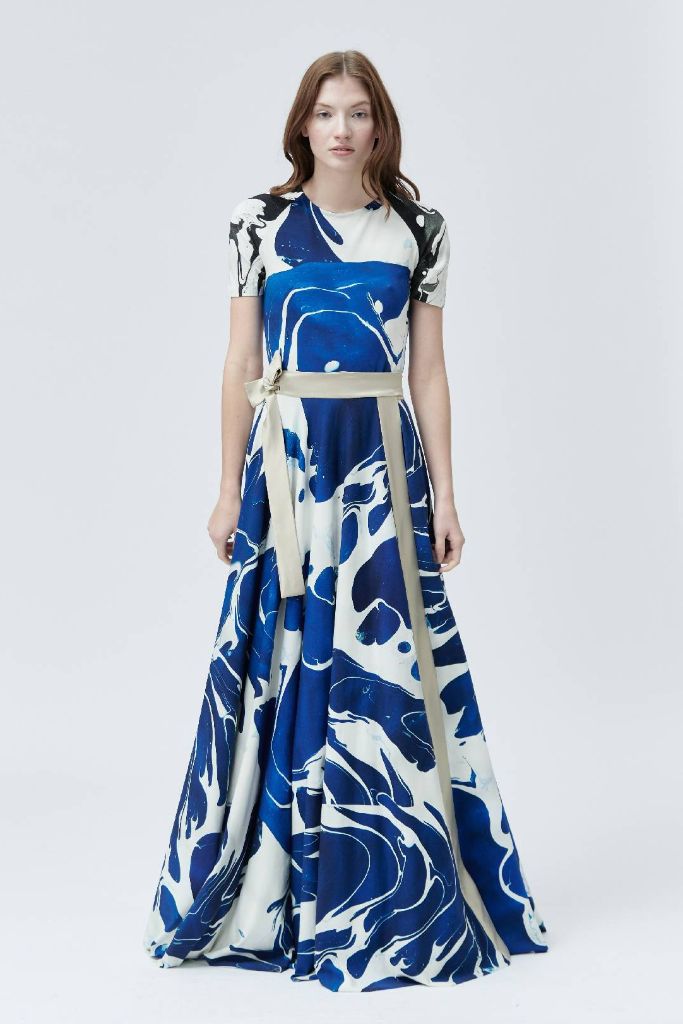 OCEAN WRAP SKIRT
BY T. R. KLADOSOVA | CZECH REPUBLIC
USD $444
---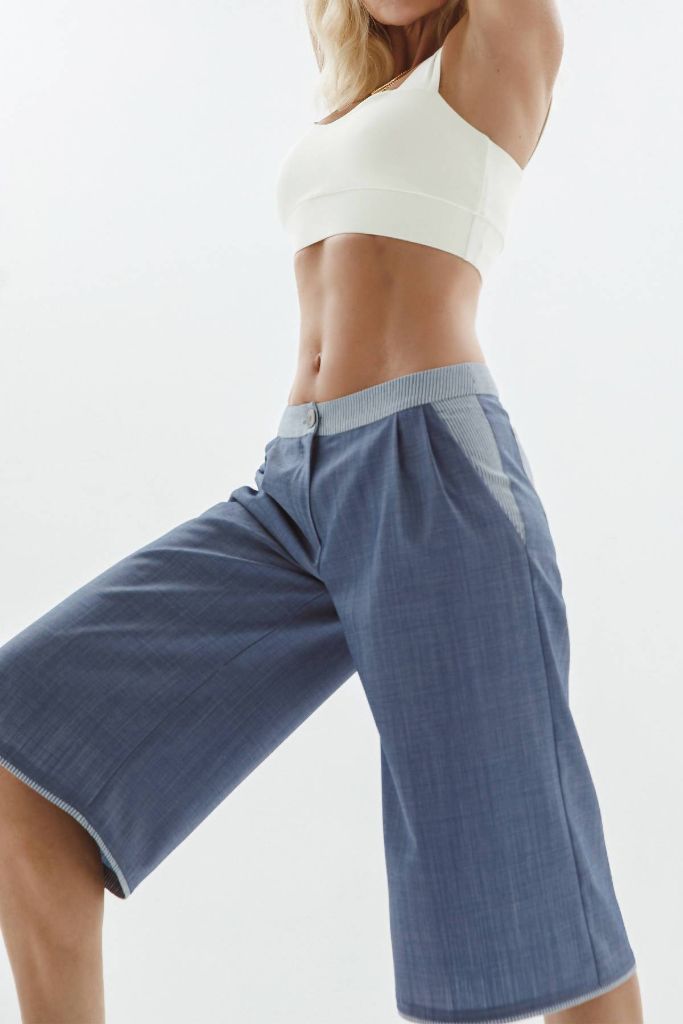 BLUE BELOW KNEE SHORTS
BY IPANTS | UKRAINE

USD $139
---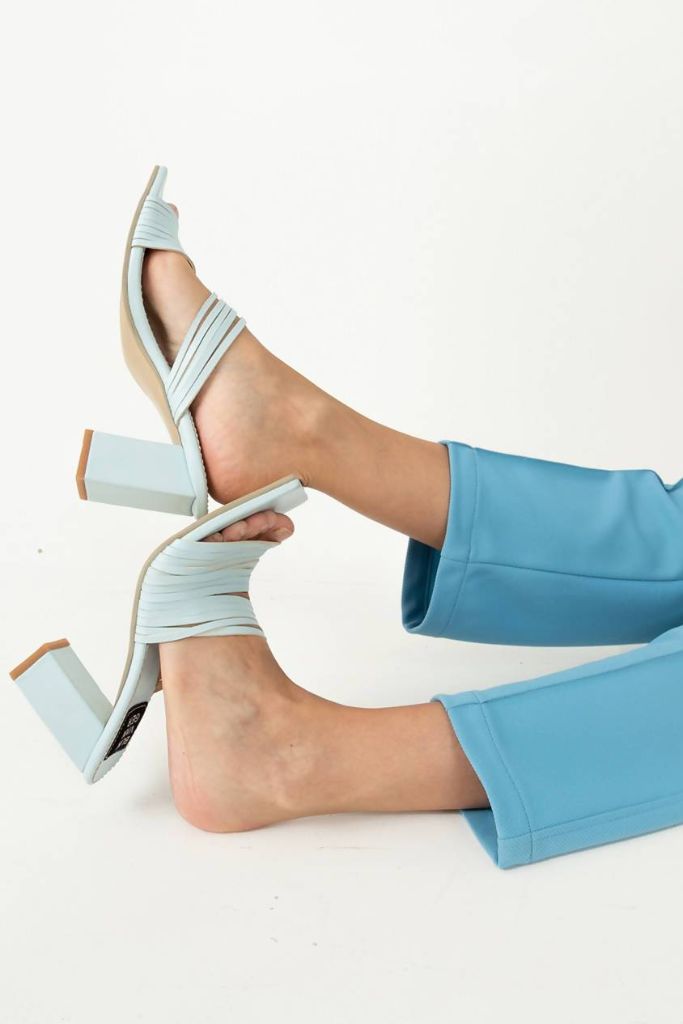 BLUE SUMMER HEELS
BY BLIKVANGER | GEORGIA

USD $320
---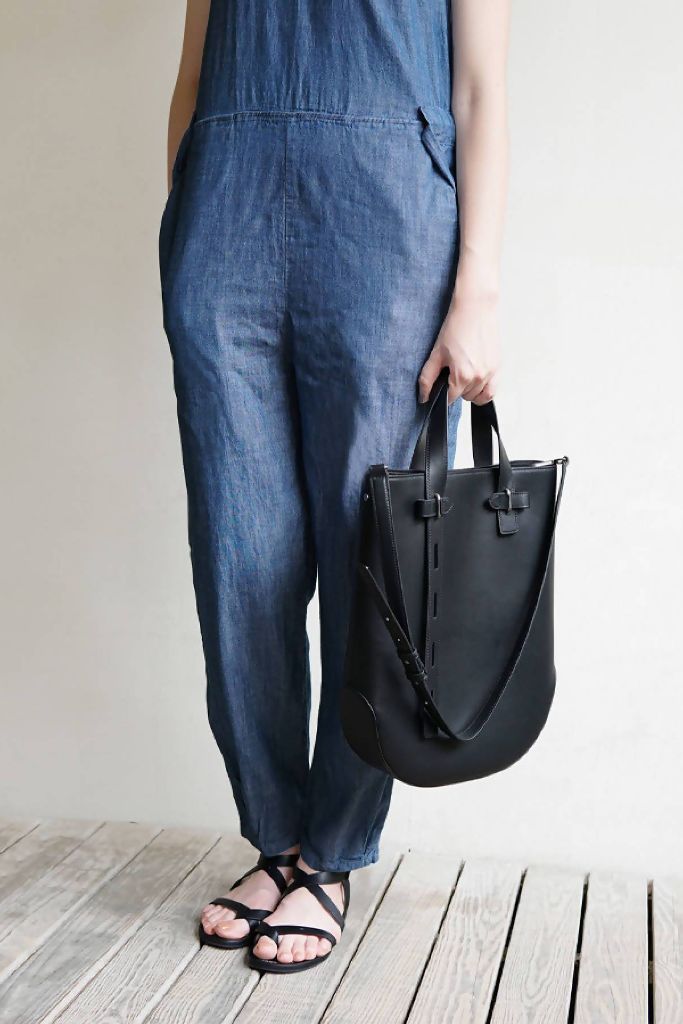 ERASER TOTE BAG
BY DARKER THAN BLACK B. | TAIWAN

USD $675
---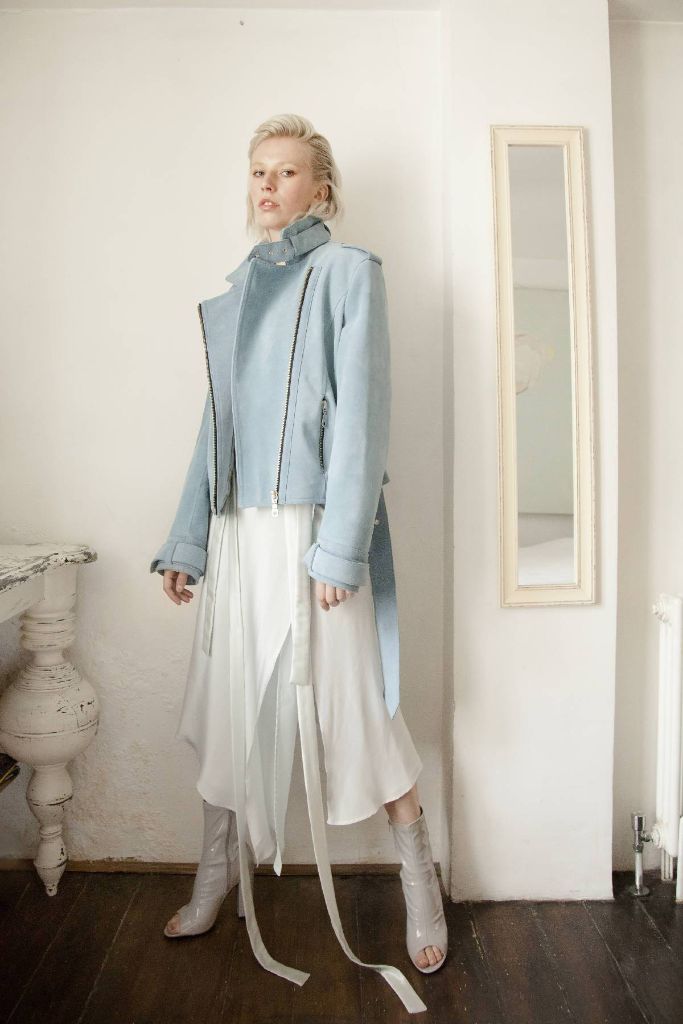 PAIGE LEATHER JACKET
BY BYVARGA | HUNGARY

USD $1,374
---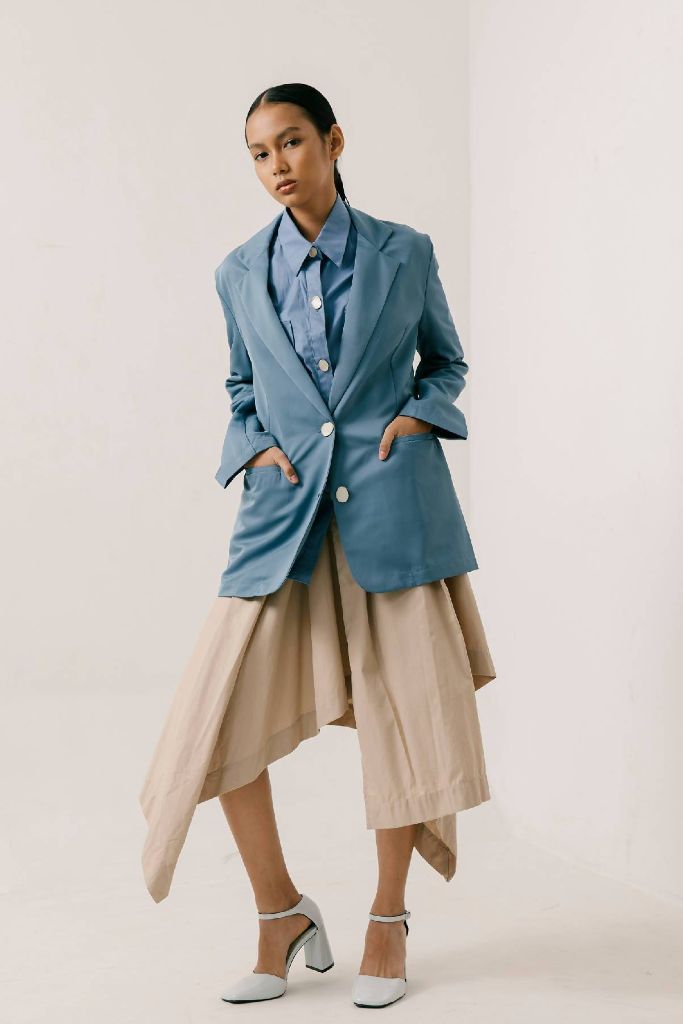 CHALET LAKEBLUE OUTER
BY ATSTHELABEL | INDONESIA

USD $88
---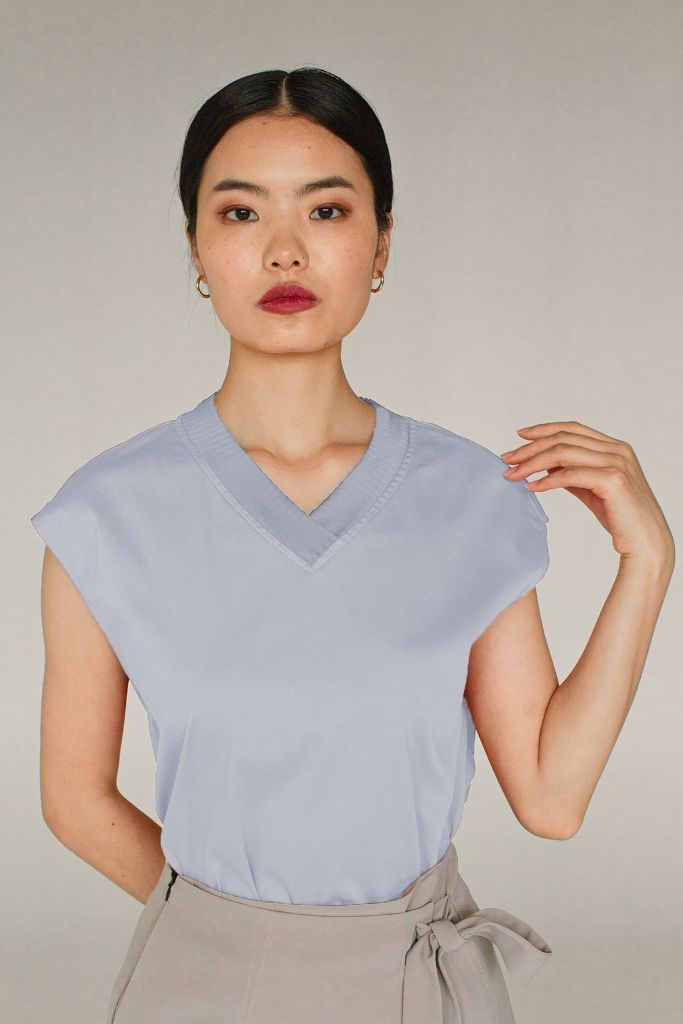 VIC TOP
BY GINLEE STUDIO | SINGAPORE

USD $95
---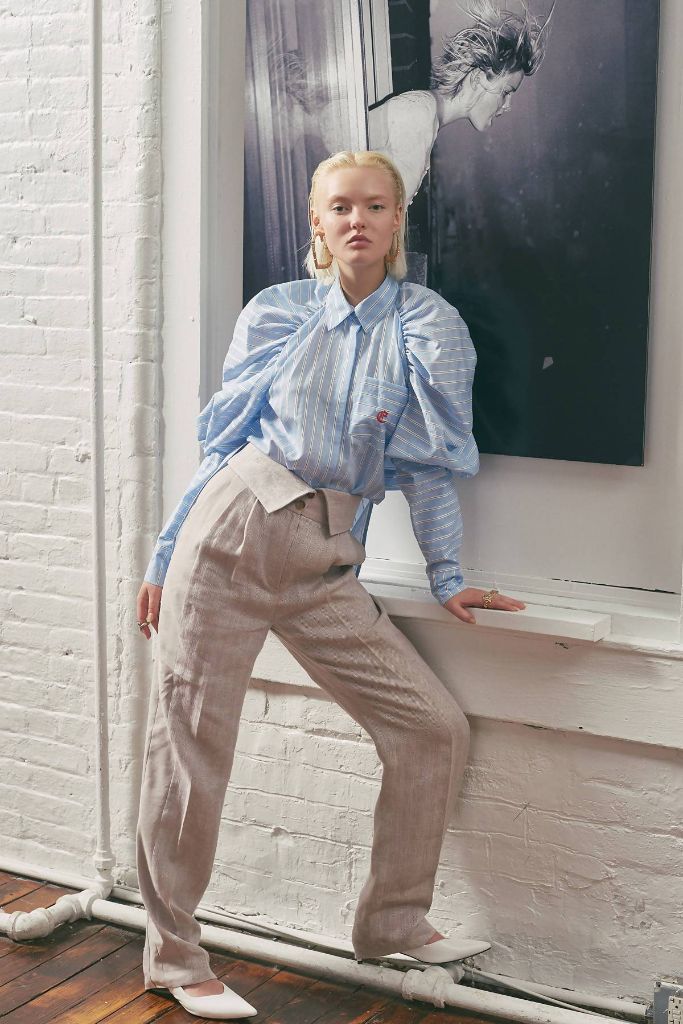 LEVI BLOUSE SKY BLUE
BY ECHTEGO | UNITED STATES

USD $325
---
DISCOVERING AND 
SUPPORTING PIONEERS IN
CONTEMPORARY FASHION
NOT JUST A LABEL INC
6121 SUNSET BLVD
LOS ANGELES, 90028
NOT JUST A LABEL LTD
48 DOVER STREET
LONDON, W1S 4FF

Shop without the noise.
Get our free newsletter of hand-picked sales you need to hear about from the web's best brands.