Reparations, student debt, postal banking, and more.
Email sent: Jun 11, 2021 11:03am
Key updates from our Systemic Equality agenda (& an invite to act)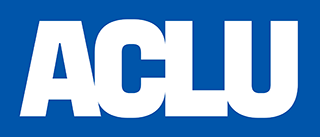 Friend –
The ACLU launched our Systemic Equality agenda four months ago – striving to dismantle the system of deeply rooted racist policies, practices, and attitudes in our country that perpetuates white supremacy and harms Black and Indigenous people of color.
Since then, our litigators, advocates, and activists like you committed in powerful ways to this critical multi-year initiative. That's why we wanted to touch base around a few of our key priorities so far – and invite you to join us in dialing up the pressure through a Systemic Equality Week of Action all next week, all digital, starting on Monday.
Here are some notable updates on this crucial work to motivate you in the week ahead:
Canceling Student Debt: Over 44 million Americans carry more than $1.7 trillion of student debt, particularly Black people and especially Black women. The Biden Administration can address this crisis by canceling up to $50,000 in student debt per borrower.
A snapshot of our work together: We collected petition signatures, met with White House staff, and mobilized organizing efforts nationwide to push the administration on canceling student debt, including a campaign with 1000 Women Strong to center the voices of Black women and non-binary folks on this issue.
What's happening now: Majority Leader Chuck Schumer and Sen. Elizabeth Warren, along with House Reps. Ayanna Pressley, Maxine Waters, and others, reintroduced a bicameral resolution supported by the ACLU calling on President Biden to cancel up to $50,000 in federal student loan debt per borrower.
Postal Banking Services: Roughly 50 percent of Black families do not have access to affordable financial services. Key programs like postal banking services through the USPS can close this racial wealth gap.
A snapshot of our work together: Our advocacy team alongside ACLU members worked to encourage Congress and the administration to appoint new members to the Postal Board of Governors – who have the power to use the post office to make financial stability accessible for all. Additionally, we joined a coalition of organizations in support of appropriations for postal banking pilots, while rallying others to do the same.
What's happening now: A new Postal Board of Governors is now in place – and in the weeks and months to come the ACLU will continue to encourage swift action in support of postal banking both from them and Congress.
Equitable Broadband Access: People without broadband access are disproportionately Black, Latinx, Indigenous, rural, or low-income, and our lawmakers must prioritize bridging this gap and expanding broadband access to unserved communities nationwide.
A snapshot of our work together: ACLU activists like you contacted Congress to support the Accessible, Affordable Internet for All (AAIA) Act – and hundreds of ACLU supporters joined us for a discussion on the important work ahead to increase broadband access.
What's happening now: We secured, along with our partners, inclusive rules for the Emergency Broadband Benefit to ensure that citizenship would not be a barrier to sign up and are working with Congress to enact as much of the AAIA into law through the upcoming infrastructure "Build Back Better" package.
H.R. 40 and Reparations: We will never achieve racial justice in America if this country does not examine the impact of slavery and its legacy – H.R. 40, a bill for the study of reparations, would do exactly that.
A snapshot of our work together: We mobilized our community to send tens of thousands of messages to Congress in support of H.R. 40, continued our outreach on the Hill, and coordinated testimony by Japanese Americans who worked on redress for Japanese American incarceration by the U.S. during WWII.
What's happening now: In a historic vote, H.R. 40 recently passed out of the House Judiciary Committee for the first time since its initial introduction in 1989 – and is expected to go to the House floor very soon.
ACLU Supporter, of course, these four critical issues are only a part of the full Systemic Equality agenda – and from expanding voting rights to ensuring fair housing policies, as well as ending racist and harmful War on Drug policies as we approach its 50th anniversary, we will not let up on the commitment to fight for racial equity and justice.
Be sure to RSVP to take (digital) action every day next week – Monday through Friday – and as ever, thank you for all you do in the fight for civil liberties.
Onward,
ReNika Moore
Pronouns: She, her, hers
Director, Racial Justice Program, ACLU
Rakim Brooks
Pronouns: He, him, his
Senior Campaign Strategist, Systemic Equality Campaign Manager, ACLU
This email was sent to: -

Sign up for ACLU texts | Unsubscribe

Please note: If you forward or distribute, the links will open a page with your information filled in.

We respect your right to privacy – view our policy.



This email was sent by:
American Civil Liberties Union
125 Broad Street, 18th Floor
New York, NY 10004, USA


Shop without the noise.
Get our free newsletter of hand-picked sales you need to hear about from the web's best brands.