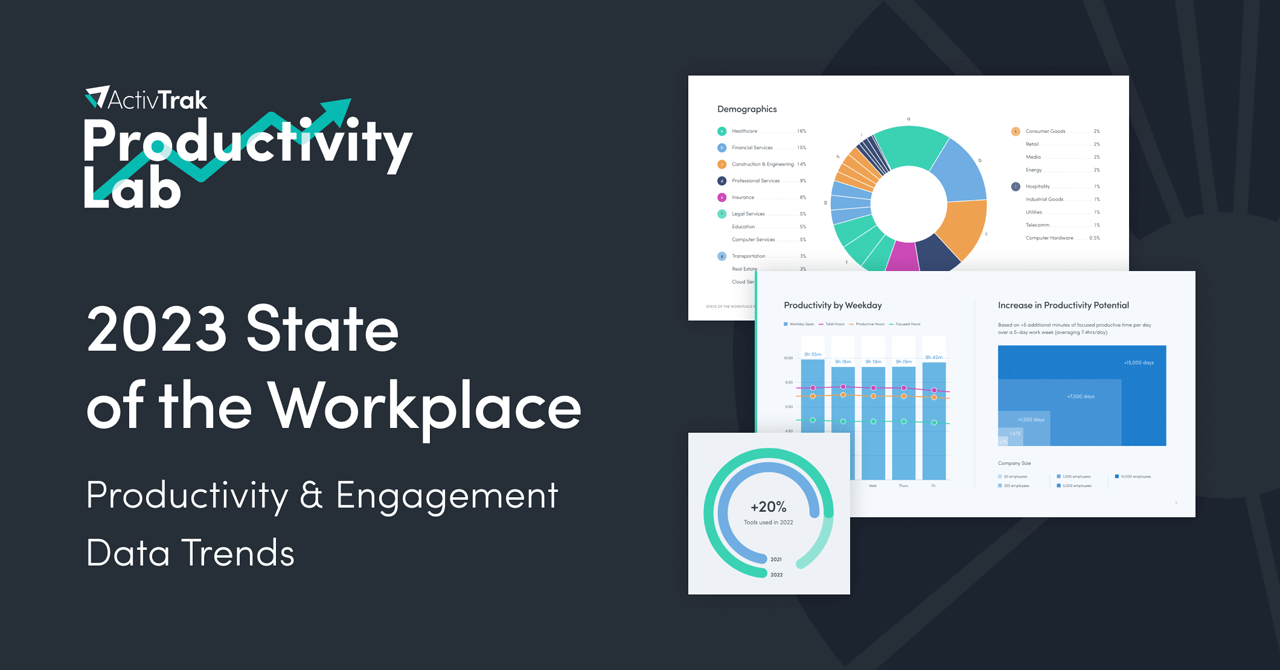 Hot off the press: Bloomberg, Fortune and the LA Times just featured our 2023 State of the Workplace report — and now it's time for you to get your hands on it, too! Our Productivity Lab released findings after studying data from 134,000 employees, 900 customers and almost 175 million hours of work.
Get your copy to get the insights you need to maximize productivity and attract/retain top talent.
Download the report
Get key findings, Lab guidance and resources to address productivity, engagement and tech usage trends. Insights include:
The average number of hours worked on weekends increased 5% last year to 6.6 hours

Nearly ⅓ of employees were at risk of turnover due to burnout and disengagement

The average number of apps used by each employee increased by 20% in 2022
...and more. Download the report to put the insights to work in your workplace.
Get your copy

March 9 at 11 a.m. US CT
Join our Productivity Lab and one of our favorite Solutions Consultants for a special live webinar on March 9th. They'll walk through findings and show you how to use them to analyze your own data. Meaning — better business decisions in 2023!
Register now