Hi -,
Many customers ask: "How can we use ActivTrak to cut costs?"
With the Technology Usage Report in our Premium plan, you can. See what tech you're using  —  and what you're not. Get immediate visibility into tools with low adoption, apps to consolidate, and much more.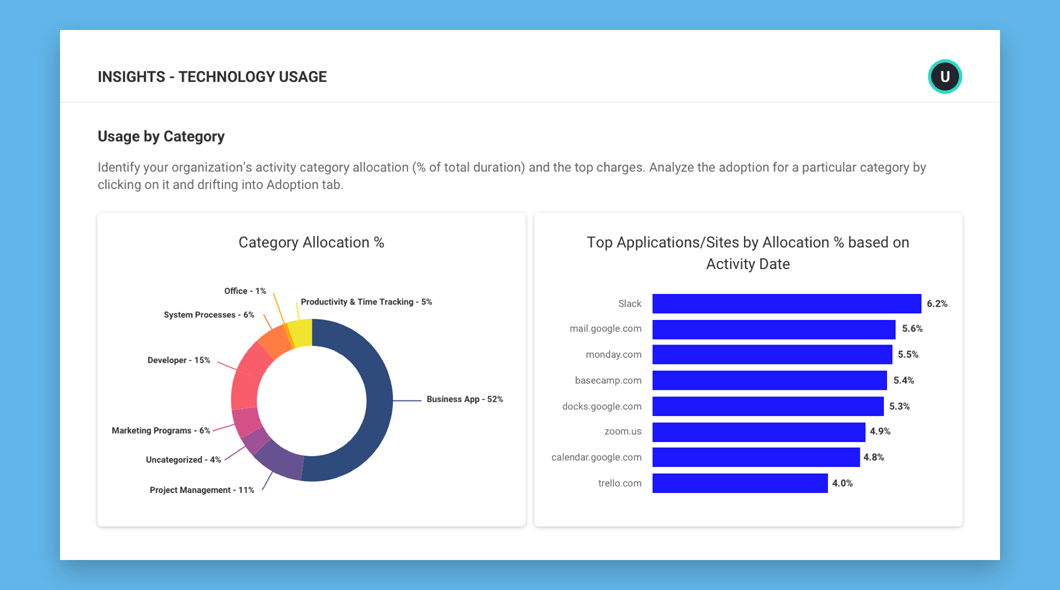 Every org should look at this report before renewing contracts to see what tools you really need and how much. It's a quick and easy way to find hidden savings. Start getting insights from the Technology Usage Report in just minutes — and let the cost cutting begin! 
Request a demo
Cheers,
Westin
 

Westin Pedigo

Account Executive, ActivTrak