You may have missed, 'A deeper look at sex and LOVE'....
Email sent: Jan 14, 2021 3:40pm

Being Man.

Independence from drama. Independence from guilt. Independence from angry women. Independence from apology. Independence from shame. Independence from our male-bashing society and feminists.... Freedom and control over your life, decisions, and lifestyle. Control over your emotions. Being a good man who does good things for people- but doesn't take shit from anyone either.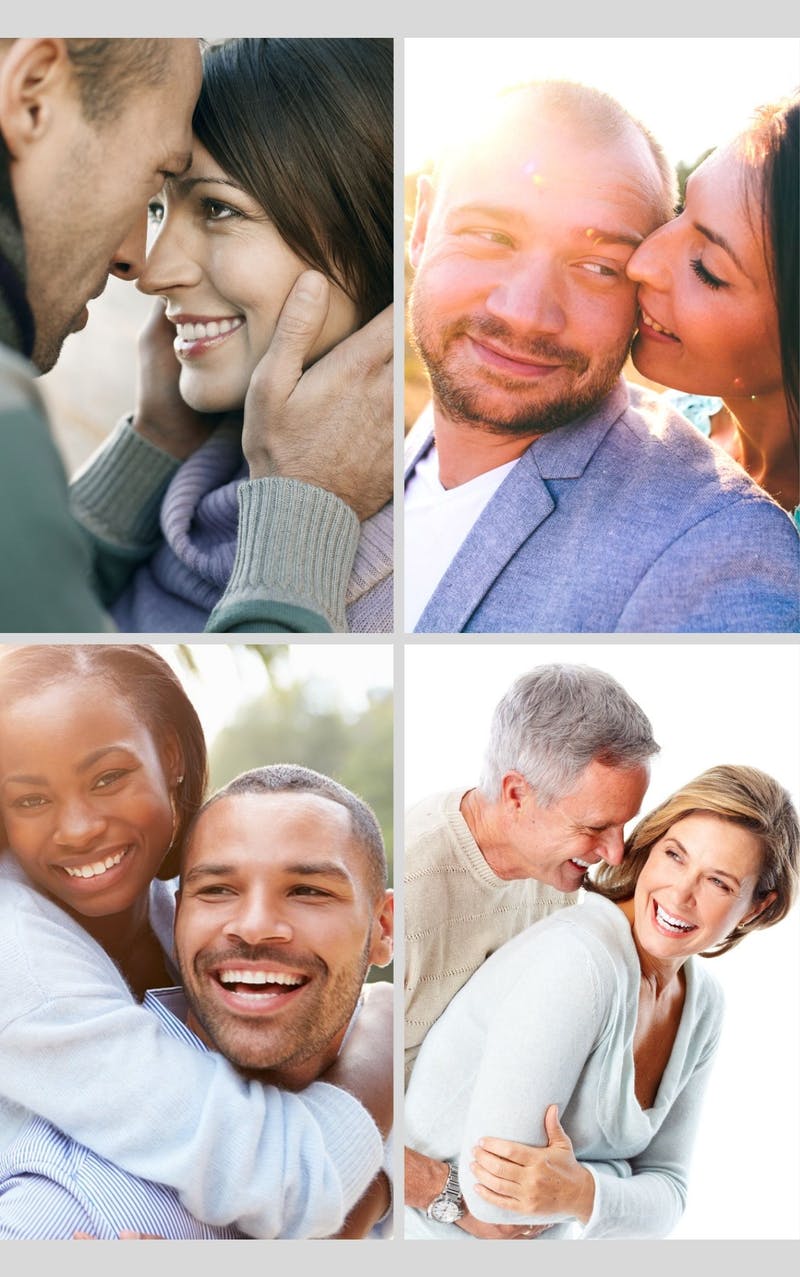 Earlier today I released my daily article, this article was entitled:

A deeper look at sex and LOVE.

Did you receive it in your inbox? If not, most likely it's because you have not yet joined my....

WholeMan Lifestyle Masters Club.

In 2021 many of my articles, plus special reports and benefits, will only be sent to those members who have upgraded to my WholeMan Lifestyle Masters Club.

So, don't delay.... Stop missing out!

Be sure to join my Masters Club today:


This is for good men who wish to be respected and cherished for being the valuable men that they are! This is about developing a robust character and lifestyle that is fulfilling, rewarding, healthy, sexual and earns you the respect of women, friends and family!

Let's be clear here....

This is about far more than just learning a few "pick-up lines", or some e-book on attracting women or how to save your marriage. This is a special, evolving and growing group, the private WholeMan Lifestyle Masters Club 2021, and the focus is on YOU...

The MAN.

Because, when it comes to attraction and being an attractive masculine character, what REALLY makes the difference is YOU — and this is why you need to invest far more time in IMPROVING YOURSELF than you invest in improving your "game".

This is about becoming an attractive and fulfilled man who projects a strong masculine vibe women automatically pick up on and friends, family, clients and employers.... RESPECT.

Which type of man is this for?....

Single men.

Happily married men.

Not so happily married men.

Recently separated or divorced men.

.... And any man who desires to be RESPECTED and have freedom and control over your life, decisions and LIFESTYLE.

One of the benefits of being in my Masters Club is that you get direct access to me....

Yep.

The members of my Masters Club receive my personal email address!

.... And they can email me their questions, problems and requests throughout 2021.

This makes me your coach and guide starting TODAY and throughout 2021.

This must be very expensive, correct?.....

WRONG!!

You see, I truly want to help you. And I well know this is a hard time for many with Covid-19.

Therefore, I'm making a special agreement with a select number of men who promise they're a good man who wants to do good towards any special woman in their life and towards all people, but also desires to become better at living a life full of independence, masculine spirit and fulfillment- without taking shit from anyone....

And... You're willing & dedicated to listening to my advice so you can live a less stressful, less hurried, less "empty" life, and make sure you're pursuing a life of adventure, the outdoors, friends, good times, and continuous advancement....

And you want to join me on a journey of self-exploration, healthy living, finding happiness and contentment, sexy-living, and being your most attractive & captivating self....

Then I'm willing to make a very special and highly limited agreement with you.

But, I need to know today.

Join Masters Club 2021 today, under this very time sensitive agreement. Read all of the details on this special webpage I've created and claim your spot....

If time still permits:



Claim your membership to the Masters Club and to have me as your guide for 2021.... Let's make 2021 a great year!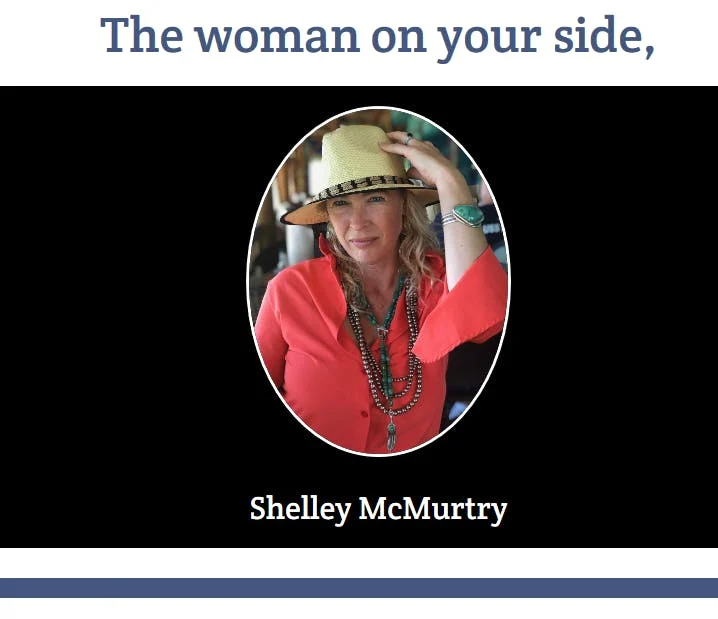 ---
Notice: You must be 18 or above to subscribe to this email list. By accepting and reading this, you agree to all of the following: This newsletter, and all the opinions expressed herein, are for personal entertainment purposes only, and are not professional advice. You, and you alone, are solely responsible for the use of the ideas, concepts, opinions and content and hold Shelley McMurtry, First in Her Mind, MyMind Publishing & its creators, writers, members and affiliates HARMLESS in any event or claim. If you are under the age of 18, please go to the link at the end of this email to stop receiving it immediately. This site is for consenting adults only, age 18 and above. If you find adult jokes offensive or are easily offended, then this site and these daily emails are not for you. Please opt-out by following the unsubscribe link found below. First in Her Mind emails are permission-based and are only sent to individuals who request them by opting-in with their email address and accept these terms.
Copyright Notice: First In Her Mind .com/Carrie Tillman/Shelley McMurtry believes in good faith that all articles and images provided are within copyright law. All photos have either been purchased, giving First In Her Mind .com the right to use them, or First In Her Mind .com or its writers & contributors have been granted permission to use the images found within these emails and our webpages. All expenses from a lawsuit, as well as damages caused by the lawsuit, will be the responsibility of the individual (s) or organization which files the suit against First In Her Mind .com/Shelley McMurtry/Carrie Tillman. First in Her Mind .com/Shelley McMurtry/Carrie Tillman will not be responsible for covering expenses or damages.
If you purchase anything through a link in this email, you should assume that we have an affiliate relationship with the company providing the product or service that you purchase, and that we will be paid in some way. It's recommended that you do your own independent research before purchasing anything.
You can opt-out at anytime by following the unsubscribe link found below.


Other emails from Advice For Men- From A Woman With Plenty Of Experience!
Mar 1, 2021

The 6 aspects of strong masculine identity & spirit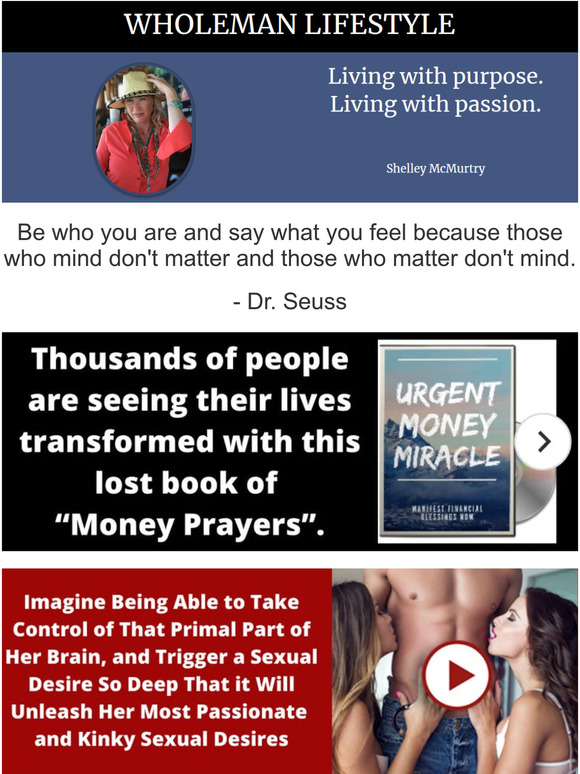 Feb 28, 2021

Magnetic "sexual vibe" that makes you irresistible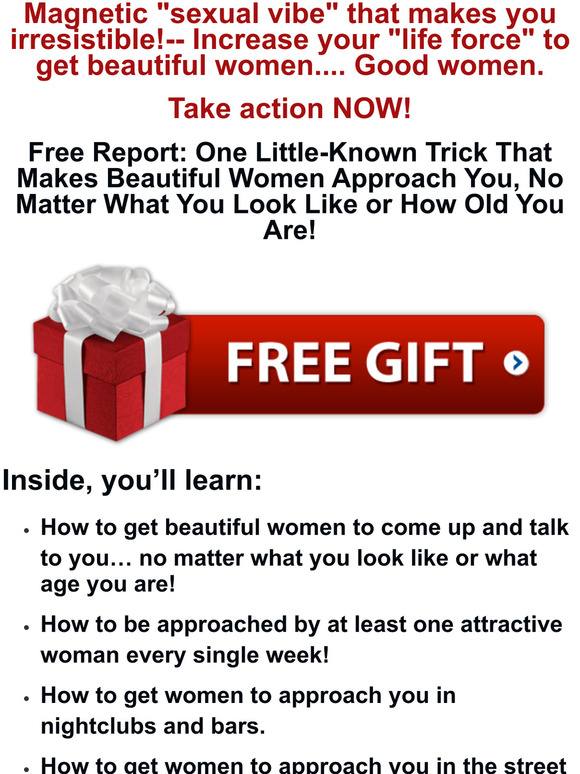 Feb 28, 2021

Yet another gift-- This time you have a choice!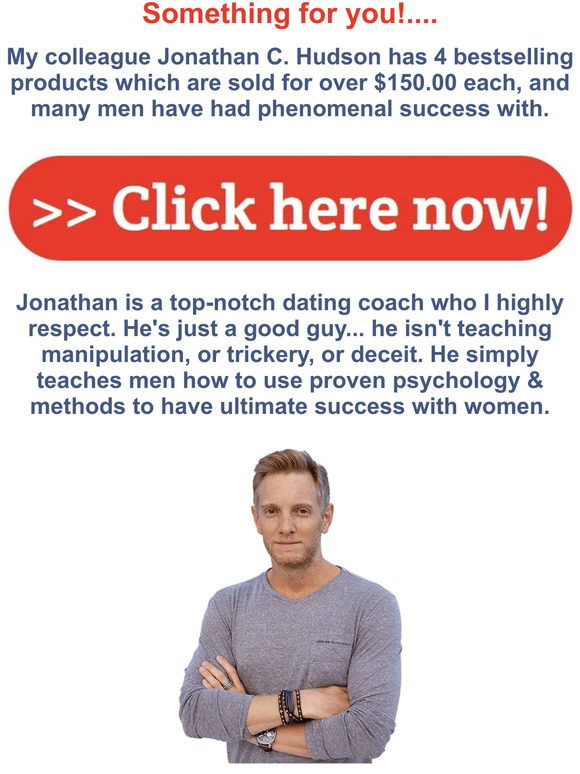 Feb 28, 2021

It's Sunday.... Will you join me?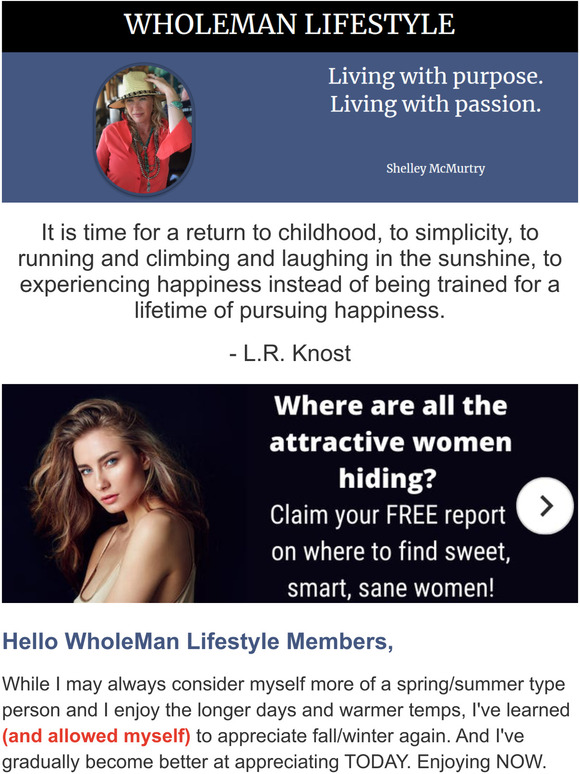 Feb 27, 2021

Here are 37 ways to attract the BEST women this year!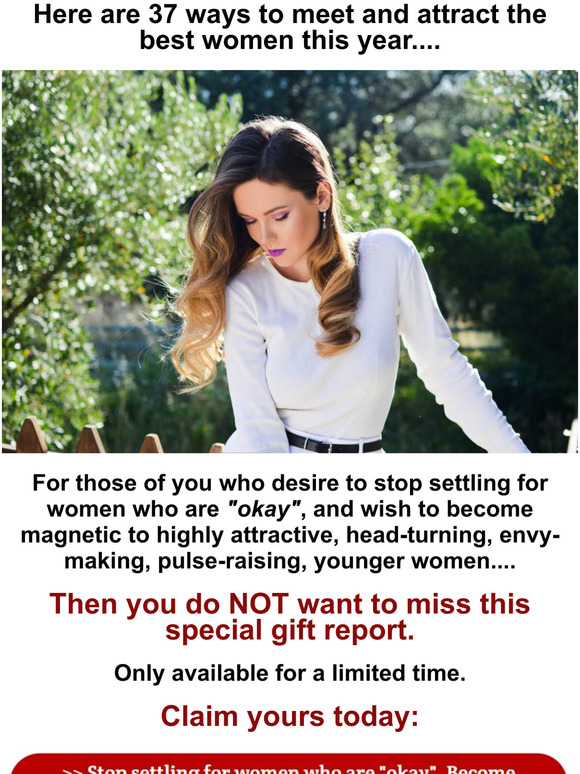 Feb 27, 2021

Hey, another gift! (but this one needs to be mailed)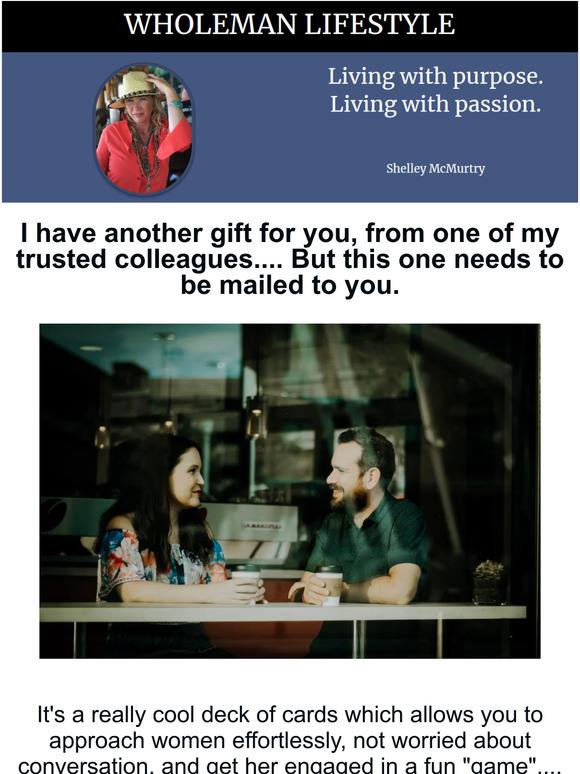 Shop without the noise.
Get our free newsletter of hand-picked sales you need to hear about from the web's best brands.