Welcome to the Ambush Skateboarding family.
We're hyped you're here.
This email was sent
Welcome.
We're hyped you're here.
Watch your inbox for info on new products, upcoming events, exclusive offers, industry news, videos, and lots of fun.
This is who we are.  This is what we do.
From sticking that one trick to visualizing that line, skateboarding consumes us.  There's no greater feeling than finally putting it all together.  Over the years, skateboarding has evolved immensely.  From fashion, to music, art and photography, even having the courage to take on social issues that we believe in, it's the life we choose to live.  Pushing through obstacles, staying committed, and sharing differences of opinion, skateboarding is about solidarity.  Let's enjoy this journey together, use what we've learned from skateboarding to do something bigger, and trust that we will always support the community that has given so much back to us.  Without you, we wouldn't be here.  Thanks to everyone who keeps pushin' with Ambush.
To get things started off right...
Please enjoy 10% OFF your next order.
Use coupon code ASFAM10 at checkout.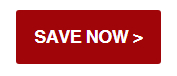 FREE SHIPPING
Get FREE Shipping to the Lower 48 on all orders over $49.

366-DAY RETURNS
We have a no worries 1 year + 1 day return policy.  We are committed to you being fully satisfied with your purchase.

Recent emails from Ambush Skateboarding

See more