5 Pathways to Complete Ecstasy
This email was sent
Hey sexy,
Are you tired of the same old thing when it comes to making love with your partner? Would you love to know about new ways to please her and turn her on?
What I'm going to tell you about today could completely change the way you and your partner have sex.
There are areas of her body that when stimulated in just the right way will make her desire you a lot more! I bet you'd like to know what body parts are on my list, huh?
Click here to get the whole tantalizing list.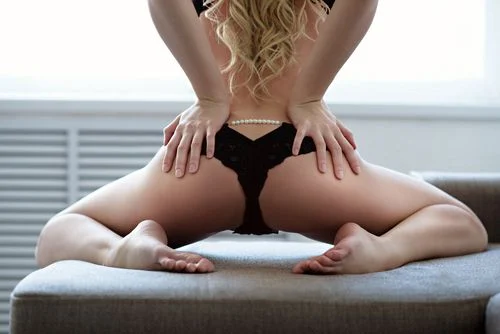 It's not just the body parts, Honey. You also need to know why they're so sensitive, what's happening in your partner's body when you touch her there, and exactly HOW to touch her to get maximum results.
You might not be bored with your sexual routine, but is she? If she's not as interested as she once was in having sex then this might be just the thing you need to learn in order to re-spark her interest in your sex life.
Don't waste anymore time. We're on this earth to enjoy life and have great sex. Don't you want to be giving your partner the best experience she can have in bed?
Check out my list of special hot zones on her body.
Kisses,
Gabrielle Moore
P.S. Stayed tuned for my upcoming article with even more hot and sexy tips for you and your partner to improve your sex life!
Until then, you need to click here and memorize these 5 pathways to ecstasy right now!
If you wish to stop receiving our emails or change your subscription options, please Manage Your Subscription

IMPORTANT: The "Manage Your Subscription" link does NOT cancel paid memberships. To cancel any paid memberships, please contact us at [email protected]

Insspira Publishing Inc, 1489 Marine Dr. Suite 118, 205, West Vancouver, BC V7T1B8, Canada
Recent emails from "the Sex Starved Couple" By Gabrielle Moore

See more