Next up: Vaxx for kids
Email sent: May 4, 2021 6:32am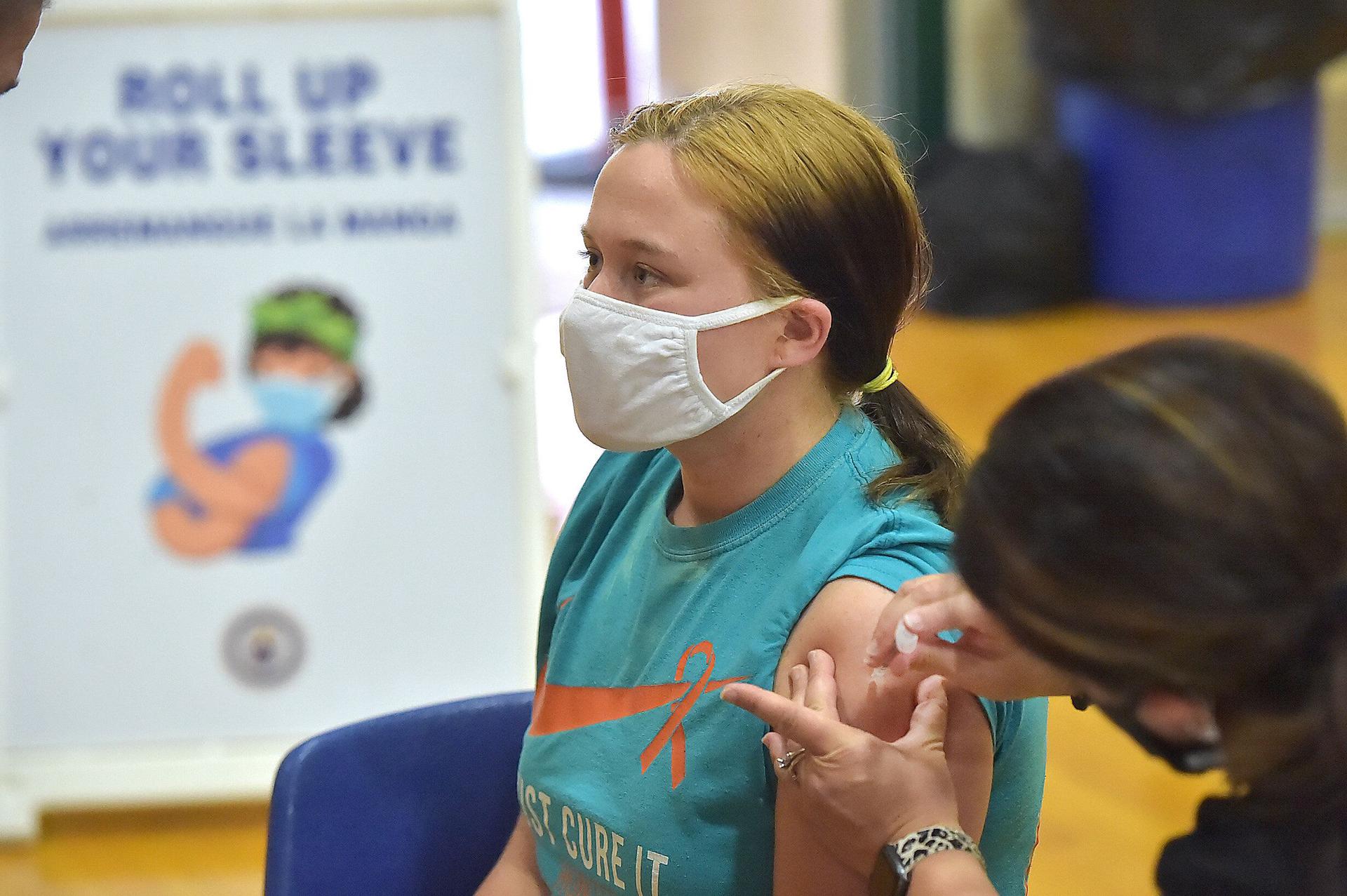 TOP STORIES
Tuesday, May 4
FDA SET TO OK PFIZER VACCINE FOR KIDS The Food and Drug Administration is preparing to expand authorization for the use of the Pfizer-BioNTech coronavirus vaccine to children ages 12-15 next week. The expansion would provide a great deal of comfort to schools preparing to return to some semblance of normal activity by the fall. [HuffPost]
BILLIONAIRE PHILANTHROPISTS ANNOUNCE SEPARATION Bill and Melinda Gates, the chairs and founders of their eponymous research foundation, announced Monday they are ending their marriage. The Microsoft co-founder and his wife, the company's former general manager, have been married for 27 years and have a fortune valued at $146 billion. They said in a statement they will continue their work at the foundation "but no longer believe we can grow together as a couple in this next phase of our lives." [HuffPost]
DEADLY MEXICO CITY METRO OVERPASS COLLAPSE An elevated section of the Mexico City metro collapsed and sent a subway car plunging toward a busy boulevard late Monday, killing at least 20 people and injuring about 70, city officials said. The collapse occurred on the newest of the Mexico City subway's lines, Line 12. It wasn't clear whether a 7.1-magnitude earthquake in 2017 could have affected it. [AP]
BIDEN TO RAISE REFUGEE CAP AFTER BACKLASH The Joe Biden administration is set to formally raise its cap on refugee admissions to 62,500 for the fiscal year, after facing blowback last month for announcing it would keep limits set by former President Donald Trump. Immigration advocates and top Democrats had slammed that decision as "incoherent" and "cruel." [HuffPost]

PHARMA-BACKED DEMS DON'T SUPPORT VACCINE PATENT WAIVER A new letter to Biden calling for a temporary patent waiver on COVID-19 vaccines lacks the signatures of Congress's biggest recipients of pharmaceutical industry money, HuffPost's Daniel Marans writes. Experts say the waiver is needed to speed up production of vaccines. [HuffPost]
NYPD ASKS HELP FINDING ASIAN WOMAN'S HAMMER ATTACKER The Hate Crimes Task Force of the New York Police Department is looking for the person who viciously struck an Asian woman in the head with a hammer after the attacker demanded that she and her friend remove their face masks. The victim said she plans on moving back to Taiwan and coming back when New York City is safer. [HuffPost]
WHAT'S BREWING
U.S. STARTS REUNITING FAMILIES SEPARATED AT BORDER Four families that were separated at the Mexico border during Trump's presidency will be reunited in the U.S. this week as "just the beginning" of a broader effort, Homeland Security Secretary Alejandro Mayorkas said. More than 5,500 children were separated from their parents during the Trump administration going back to July 1, 2017. [AP]
PROGRESSIVE CONSUMER ADVOCATE TO HEAD FINANCIAL AID OFFICE Biden's administration has picked Richard Cordray, a former Ohio attorney general and head of the Consumer Financial Protection Bureau, to head the office charged with overseeing the federal government's student loan portfolio of more than $1 trillion. He will be a high-profile leader for an obscure but important agency that could play a central role in the debate over canceling student loan debt. [HuffPost]
FANCY RESTAURANT GOES MEAT-FREE Eleven Madison Park, a New York restaurant with three Michelin stars, said it is reopening in June with an entirely plant-based menu in an effort to be more environmentally sustainable. "It was clear that after everything we all experienced this past year, we couldn't open the same restaurant," said chef Daniel Humm. [HuffPost]
ACCUSED ONEIDA CASINO SHOOTER WAS FIRED EMPLOYEE Bruce Pofahl, 62, who shot and killed two people and wounded a third at a northeastern Wisconsin tribal casino restaurant before police killed him, had been fired from the eatery and banned from the property, authorities said. [AP]
AL SHARPTON DEMANDS JUSTICE AT ANDREW BROWN JR. FUNERAL The Rev. Al Sharpton issued a powerful call for transparency and the release of body camera footage at the funeral Monday for Andrew Brown Jr., a Black man shot and killed by deputies in North Carolina, likening withholding the video to a "con" job done on the public. A judge ruled last week that the video would not be released for another month pending a state investigation into the April 21 shooting of Brown. [AP]

Does somebody keep forwarding you this newsletter? — Subscribe here!
©2021 HuffPost
BuzzFeed, Inc 111 E 18th St, 13th Floor, New York, NY 10003
You are receiving this email because you signed up for updates
from HuffPost
Other emails from Asap Rocky
May 11, 2021

CNN advertisers silent on Rick Santorum's racist comments about Native Americans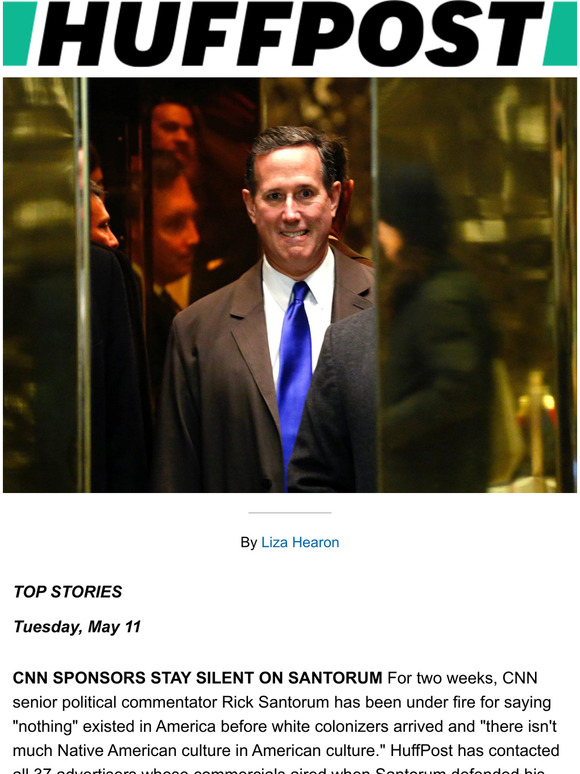 Shop without the noise.
Get our free newsletter of hand-picked sales you need to hear about from the web's best brands.