Up To 30% OFF Diamondite! | FLAT Rate Shipping Of $4.95 | Featured Diamondite Produt Guides!
Email sent: Sep 2, 2021 5:00am
Enhance Your Glass Care Experience! 
Don't struggle with streaks and smudges, reach for a brand dedicated to making glass care easier. Diamondite delivers a full line of products designed to simplify the glass care experience while providing crystal clear results.

Save up to 30

%*

OFF Diamondite products with no coupon code required!

Plus, orders ship for just $4.95 FLAT!

Scroll down for more details!
Act fast, this deal will be ending soon!
Diamondite Glass Care Products
When it comes to glass, don't you want it to shine bright – maybe like a diamond? The entire Diamondite line up was designed for the care and treatment of clear surfaces – including automotive glass, plastic headlights, mirrors, and other plastic surfaces in cars, trucks, SUV's, RV's and even in your home! With a full line-up featuring everything from a glass polish, to a headlight cleaning and
ceramic coating kit, to an adhesive remover, and even a product that prevents bugs from sticking your car, Diamondite glass and plastic care products help you keep the surfaces you want to be clear, clear!

This isn't Diamondite first venture into the world of automotive care – in fact, Diamondite first came onto the scene more than 20 years ago in 2000. What started as a small enterprise into glass cleaning quickly expanded to an entire line of "clear surface" care. Over the years Diamondite has taken their time and enhanced each of it's original products to ensure they feature the latest in cleaning and protecting technology.
Topical Glass Polishing with Diamondite Glass Polish
After so many miles, a glass cleaner just won't cut it. Road grime leaves a stubborn film of dirt and oils that even the best glass cleaners will struggle with. Part of your normal maintenance should be caring for the glass with a dedicated glass polish, like Diamondite Glass Polish.



Diamondite Glass Polish is a unique topical glass polish that contains a mix of
cleaners and abrasives to remove the contamination cocktail that's clinging to your glass. Being a topical polish, Diamondite Glass Polish can tackle a plethora of glass problems like water spots, bug guts, tar, bonded or impacted dirt, and most other contamination that clouds your view. While this product is focused on exterior use, it also performs well on the other side of the glass to remove smoker's film or vinyl fogging.
Diamondite Headlight
Restoration Guide
If there is any part of your car where staying clean is critical, it's your headlights. Once oxidation starts to work its way around your headlights it produces a cloudy surface on the face of your them and impairs your ability to see clearly. I don't think I need to explain the safety factor in this, but I can explain how easy it is to fix. Restoring headlights typically involves machine sanding with multiple grades of sandpaper to remove
the built-up oxidation, and then following that work with machine polishing to remove the sanding marks. Not only is this a time-consuming process, it's expensive too. Aside from the cost of the machine, you also need to factor in the sanding disc, the interface pad for the disc to contour to the headlight, compound, polish, and the foam pads for those steps. While this is a sure-fire way to remove oxidation, there is another way. A faster and more cost-effective way too!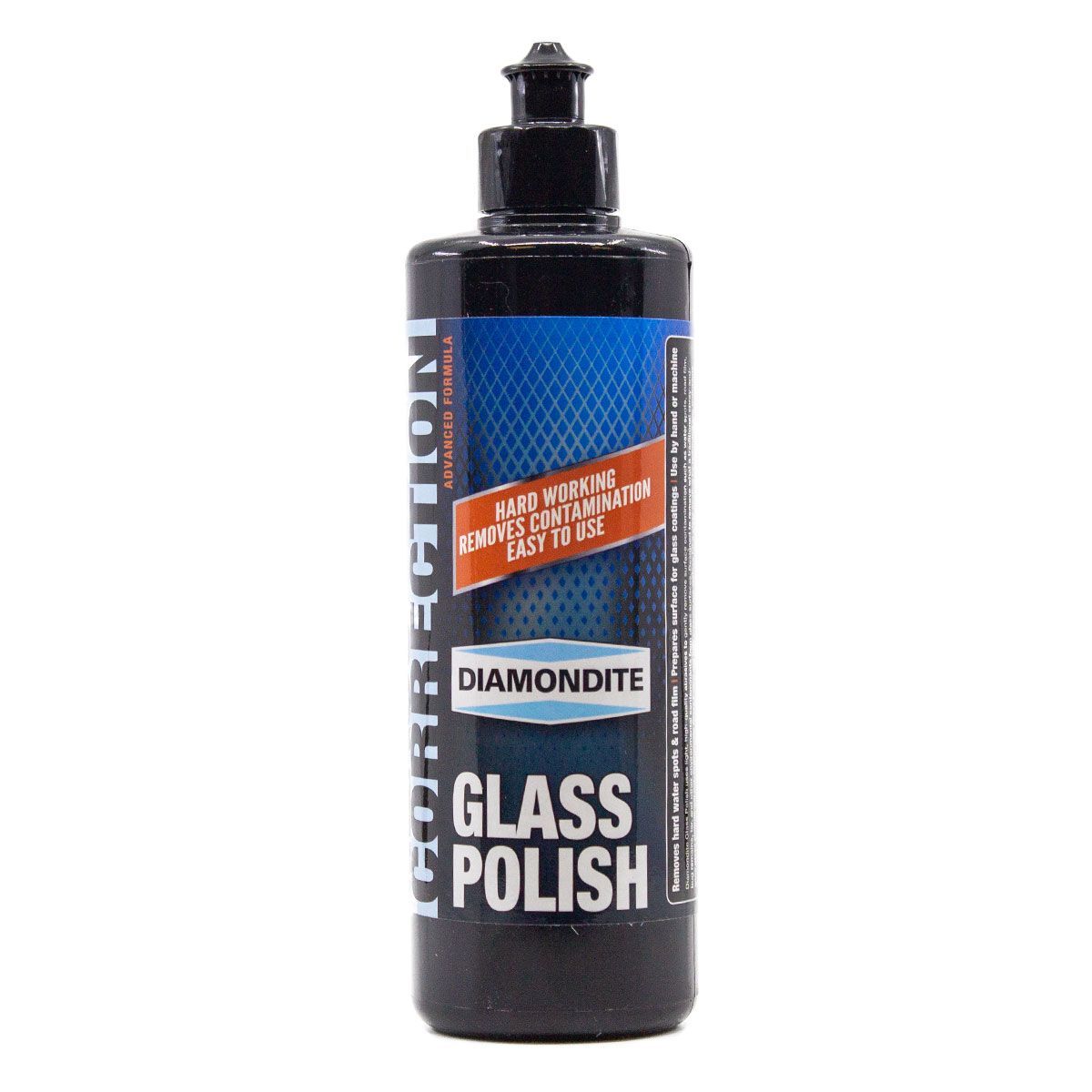 Diamondite Glass Polish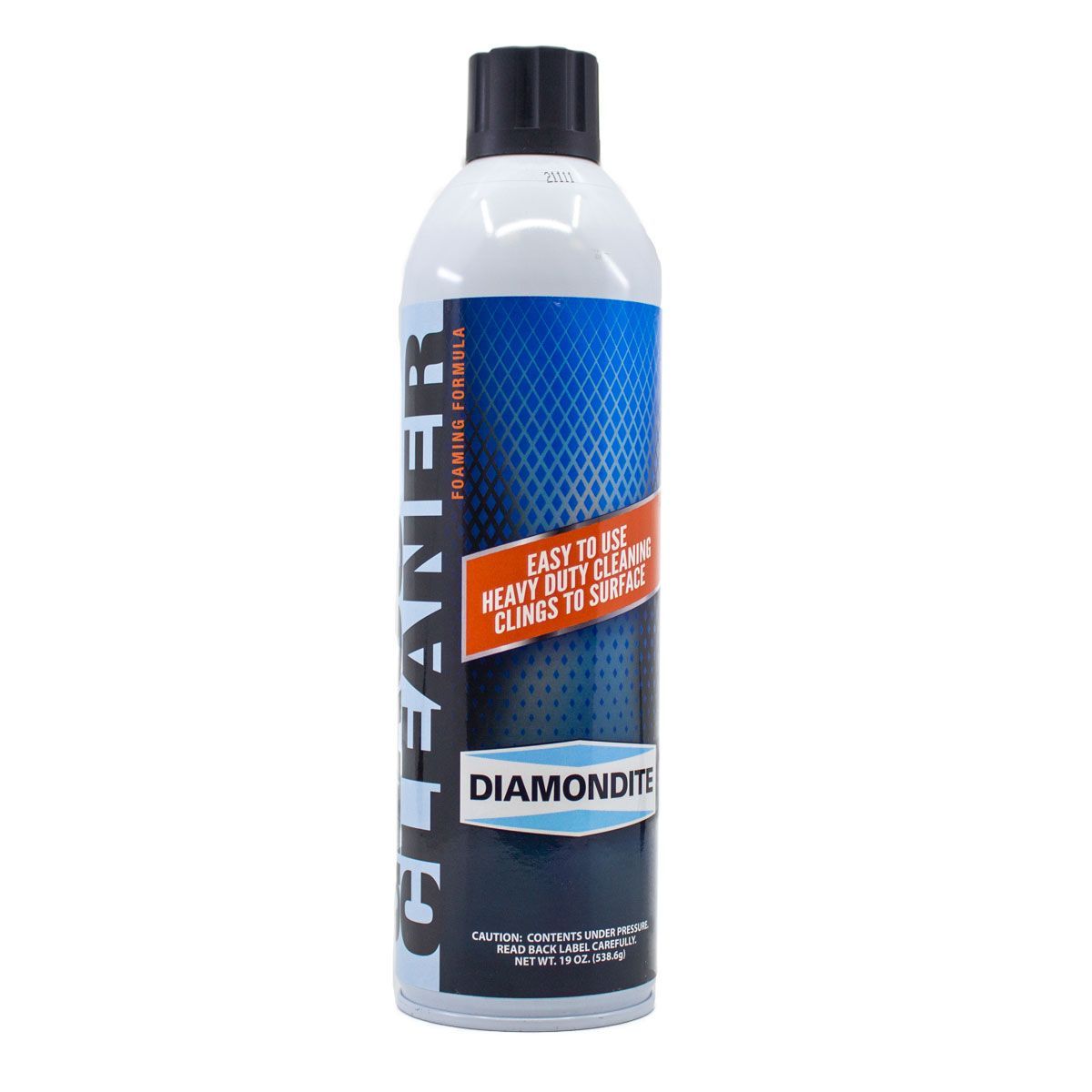 Diamondite Glass Cleaner Aerosol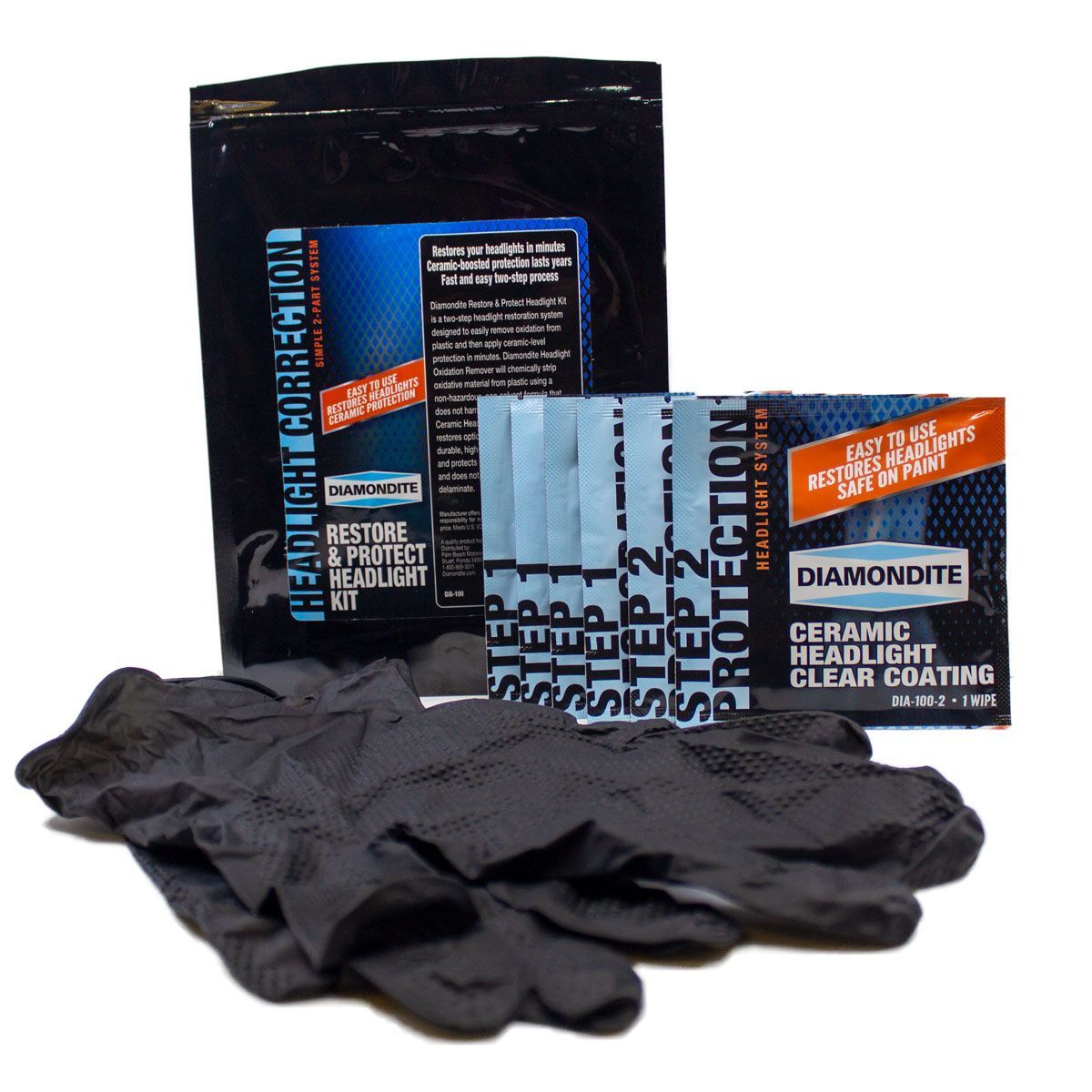 Diamondite Restore & Protect Headlight Kit
Other emails from autopia car care
Oct 14, 2021

Up To 30% OFF Pinnacle Products! | FREE Shipping Over $75 | Featured Pinnacle Articles!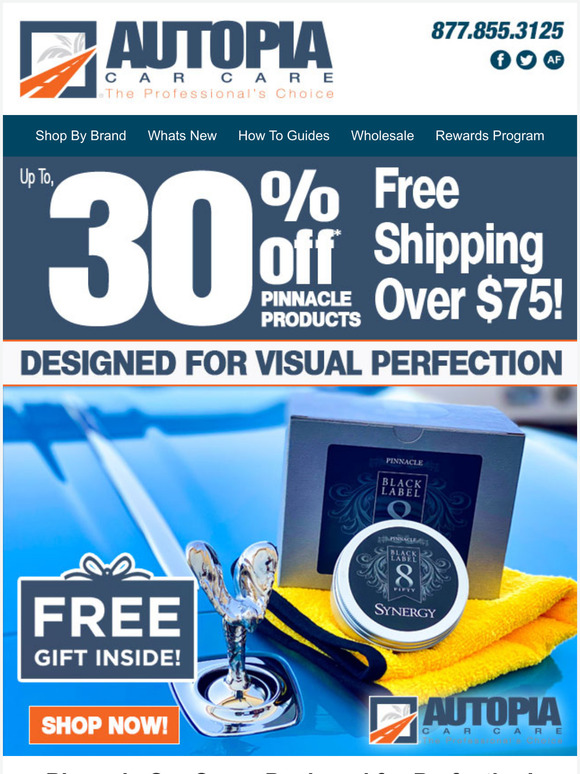 Oct 7, 2021

Up To 30% OFF Wolfgang Products! | FREE Shipping Over $75 | Featured Wolfgang Articles!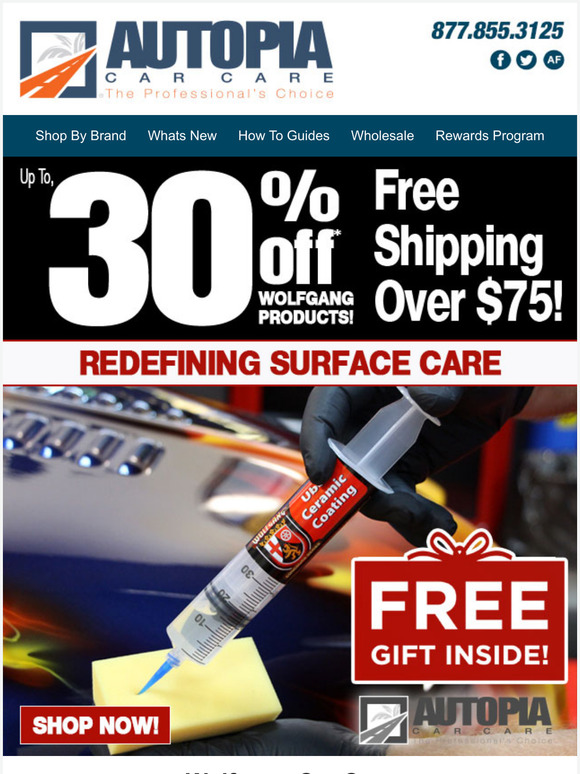 Oct 4, 2021

Up To 50% OFF Microfiber Products! | Flat Rate Shipping of $4.95 | Featured Kits & Bundles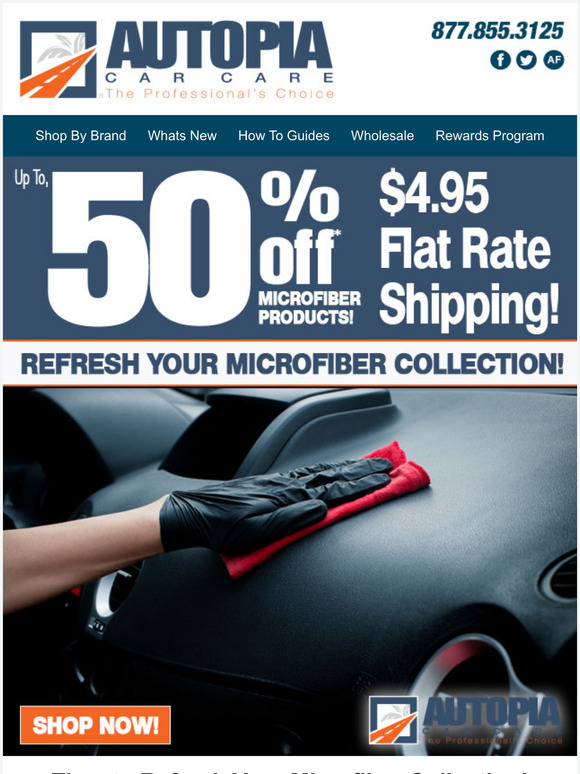 Oct 2, 2021

20% OFF! | FREE Shipping Over $75 | Gloss-Tober Savings on Waxes, Sealants, and Coatings!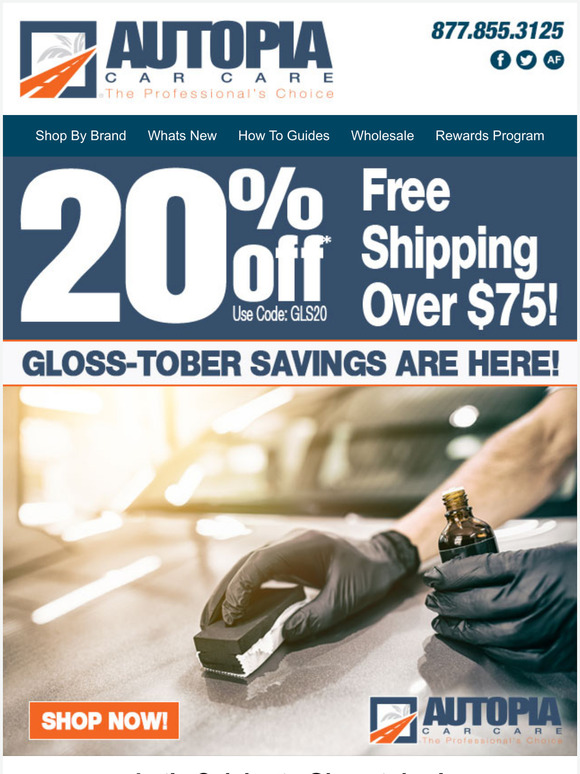 Shop without the noise.
Get our free newsletter of hand-picked sales you need to hear about from the web's best brands.