Brain Health: Root bacteria may be ginseng's healing secret and answer to Alzheimer's
Email sent: Nov 26, 2020 5:31am

November 26, 2020

Good Morning, -!
Do you focus on maintaining a healthy body, but don't give as much thought to brain health? It's all about the heart, the liver, the kidneys — until you forget an important appointment. With life expectancy on our side, no one wants to think about being 90 without their faculties. Fortunately, research is revealing how to have an active healthy brain — at any age. So don't miss out!
Happy Thanksgiving,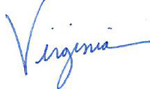 Virginia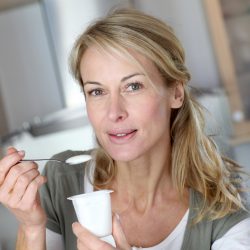 Alzheimer's disease is like a thief stealing a person's memories and personality. No treatment exists that can halt its progression, but researchers are coming closer to finding compounds that can unravel the complex mechanisms behind the onset of Alzheimer's. The latest? A hormone that will make you want to ditch your low-fat diet. More »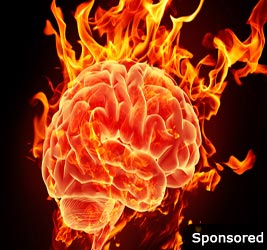 Doctors could not believe a lot of Alzheimer's sufferers had this daily habit in common. Anyone who does this for more than 21 days risks severe memory loss. Discover the daily habit that accelerates Alzheimer's by 73%... More »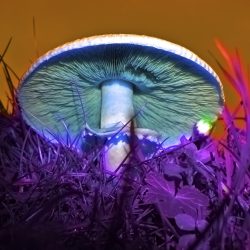 Depression rates are spiking as the pandemic drags on, and although there are plenty of medications to treat it, they're not always effective and can come with unpleasant side effects. To broaden the treatment options, researchers are taking a look at a mushroom with a less-than-savory reputation… More »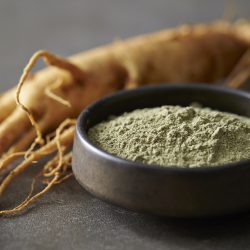 Alzheimer's is a perplexing disease, but we do know more about it than ever before. Where conventional medicine has fallen short, research into natural solutions is pushing the envelope in Alzheimer's prevention and treatment, most recently with the discovery of compounds wrapped around the roots of the ginseng plant that may work against amyloid plaques and tau aggregates. More »
---
 

You subscribed to Easy Health Options® and are receiving this email at - because you indicated an interest in receiving special updates and offers from Easy Health Options®. We hope you'll find these updates interesting and informative. But if you'd rather not receive them, click here. You will be immediately removed from our database. Remember, your personal information will never be rented or sold and you may unsubscribe at any time.

PO Box 1105 Cullman, Alabama 35056

 
Other emails from Balancing Body Chemistry--unleash Abundant Energy And Healing!
Jan 23, 2021

The supplement that guards against non-alcoholic fatty liver disease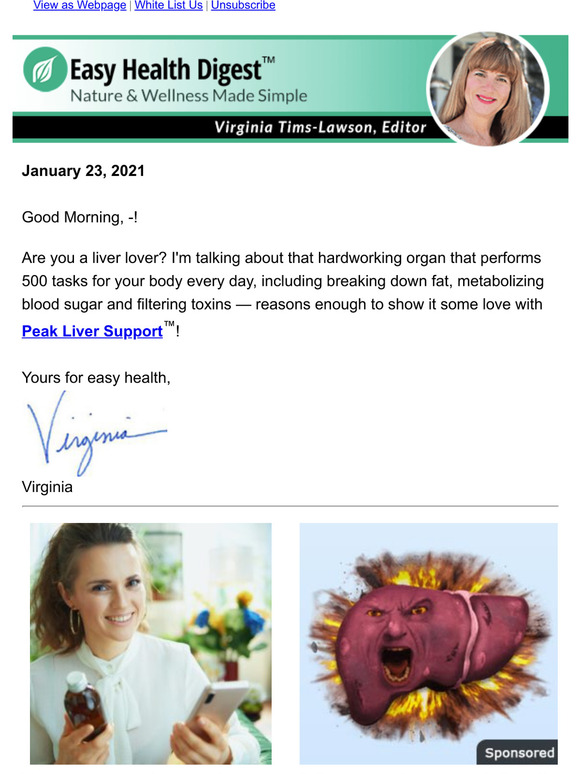 Jan 22, 2021

Chelation: The 28-cent lifesaver heart doctors never tell you about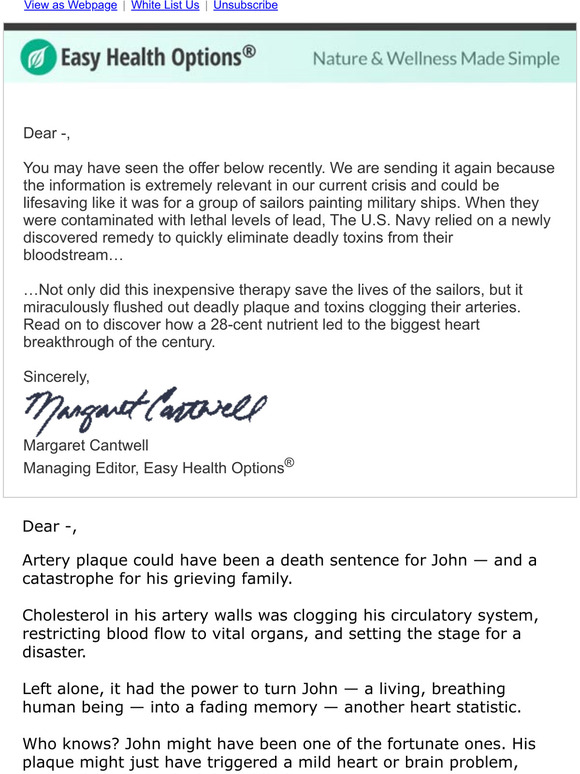 Jan 22, 2021

How a nutritional deficiency can starve your heart following surgery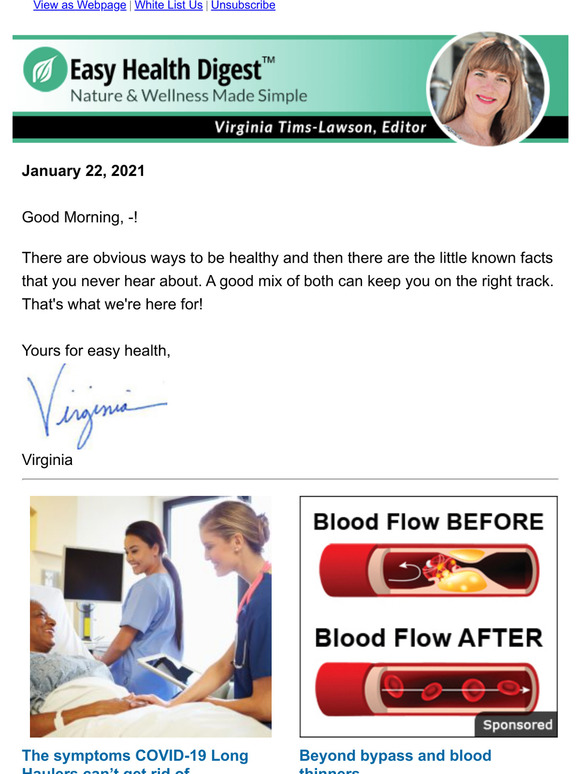 Jan 21, 2021

Why this is the #1 most common prostate mistake that men make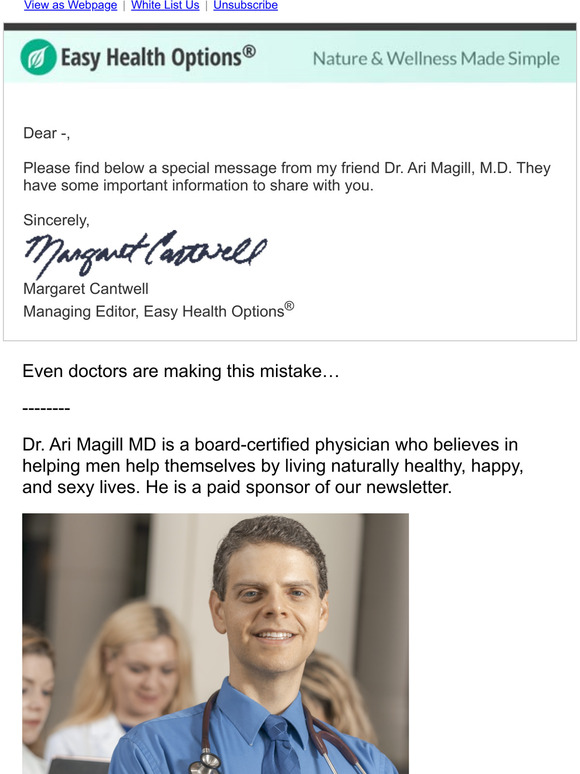 Jan 21, 2021

Slow down your ribosomes, slow down your aging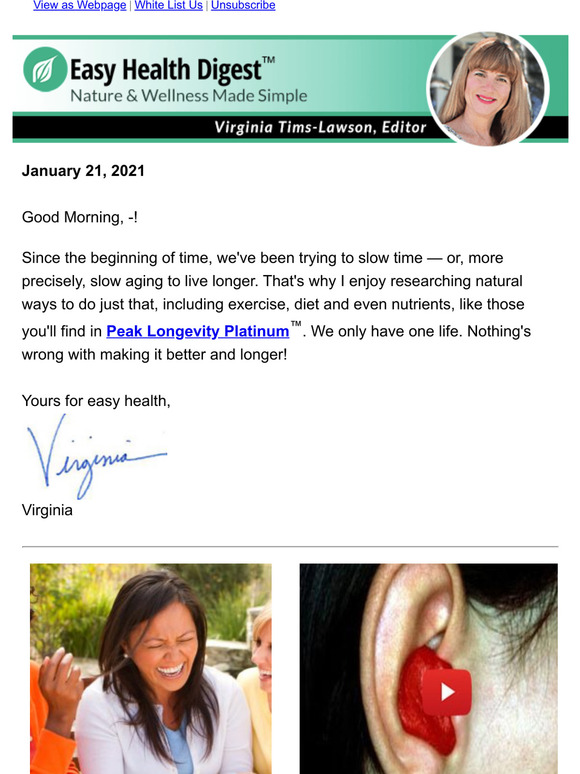 Jan 20, 2021

Insulin: Flush Cancer From Your Body
Shop without the noise.
Get our free newsletter of hand-picked sales you need to hear about from the web's best brands.