Thyroid Health: Why a thyroid problem could be fueling your anxiety
Email sent: Nov 27, 2020 5:31am


November 27, 2020

Good Morning, -!
The thyroid is a gland that we don't give a lot of thought to. When it functions properly, your health blossoms. But you have to know what to do if it falters or it becomes too active. If you don't know the signs, serious illness can complicate your life while you go from doctor to doctor looking for an answer. A better option to that nightmare is to give it the Peak Thyroid Support™ it needs.
Yours for easy health,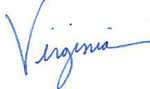 Virginia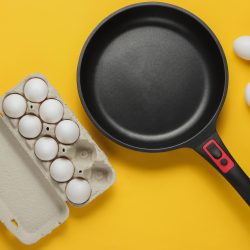 The debate about whether non-stick pans are safe or not has been ongoing for two decades now. While manufacturers will tell us they pose no health risks, researchers have sounded warnings about serious toxins directly linked to disease. Here are several factors that could influence how much of those toxins are leaching from your pans to your food. More »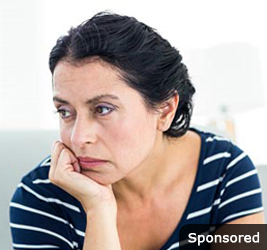 What she didn't know was her crazy "numbers" were a sign of Hashimoto's — an autoimmune disorder that attacks the thyroid — that was causing her heart palpitations, hair loss, cold intolerance, blue moods and unexplainable fatigue. That's because she was one of the 80% of folks that had their thyroid problem misdiagnosed. Is this Hidden Thyroid Epidemic wiping you out? More »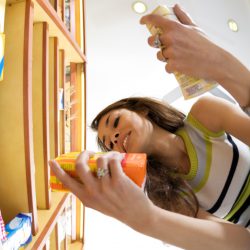 Endocrine disruptors are everywhere. In the clothes we wear, the furniture we sit on and the products we slather on our skin. They lurk, waiting to tip our hormones from a healthy balance and cause disease. Luckily, a brand-new study found a simple way to lower the levels of these disruptors in your body. .. More »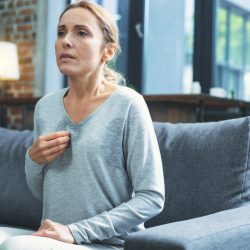 A lot of anxiety sufferers find ways to improve their symptoms, but they never quite slay their inner anxiety demon completely. If you can relate to this struggle, you need to know that the root of all those sleepless nights, panic attacks and anxious sweats may be your thyroid. More »
---
 

You subscribed to Easy Health Options® and are receiving this email at - because you indicated an interest in receiving special updates and offers from Easy Health Options®. We hope you'll find these updates interesting and informative. But if you'd rather not receive them, click here. You will be immediately removed from our database. Remember, your personal information will never be rented or sold and you may unsubscribe at any time.

PO Box 1105 Cullman, Alabama 35056

 
Other emails from Balancing Body Chemistry--unleash Abundant Energy And Healing!
Jan 23, 2021

The supplement that guards against non-alcoholic fatty liver disease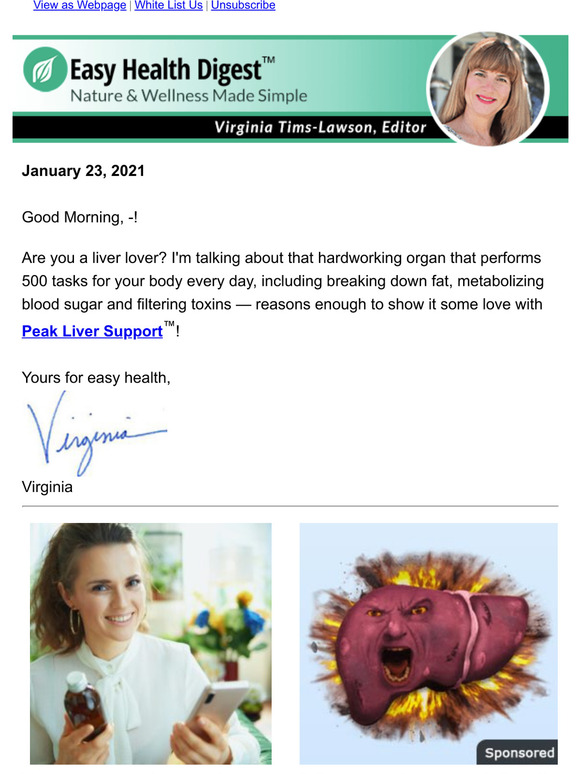 Jan 22, 2021

Chelation: The 28-cent lifesaver heart doctors never tell you about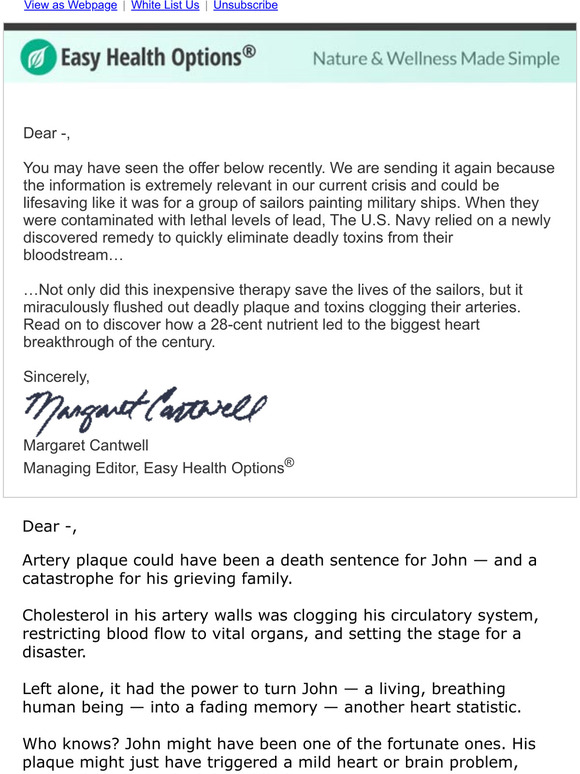 Jan 22, 2021

How a nutritional deficiency can starve your heart following surgery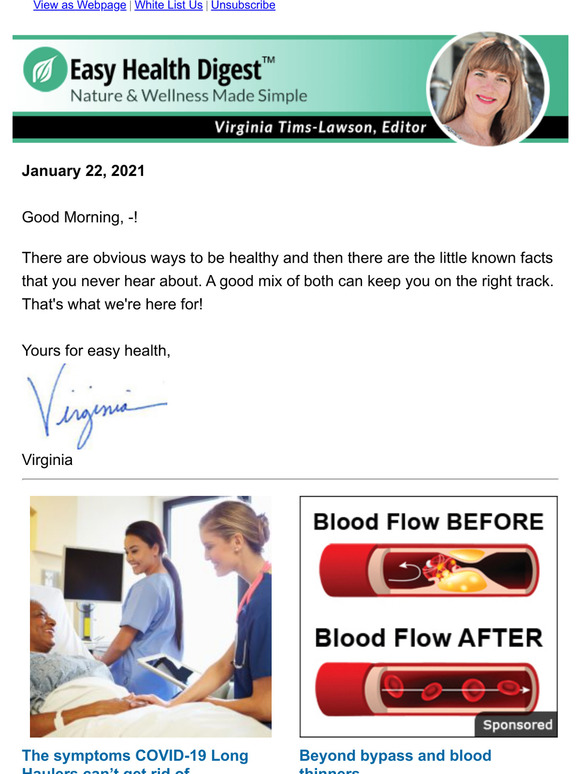 Jan 21, 2021

Why this is the #1 most common prostate mistake that men make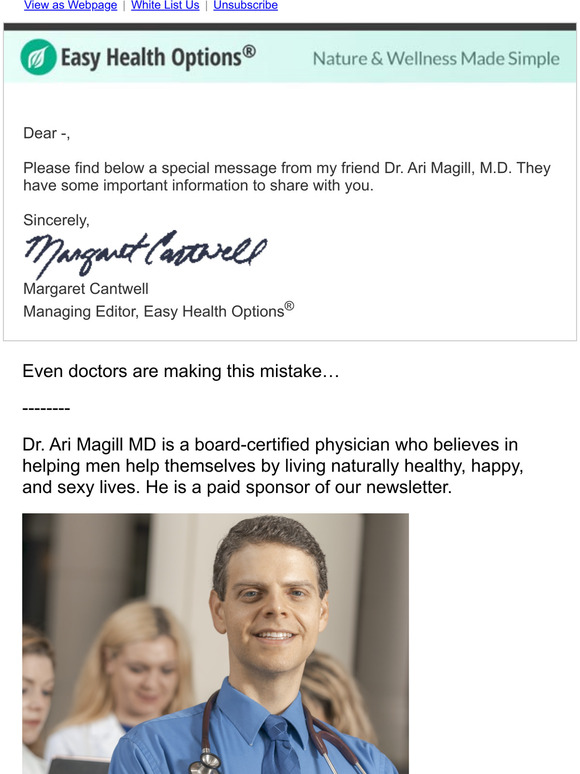 Jan 21, 2021

Slow down your ribosomes, slow down your aging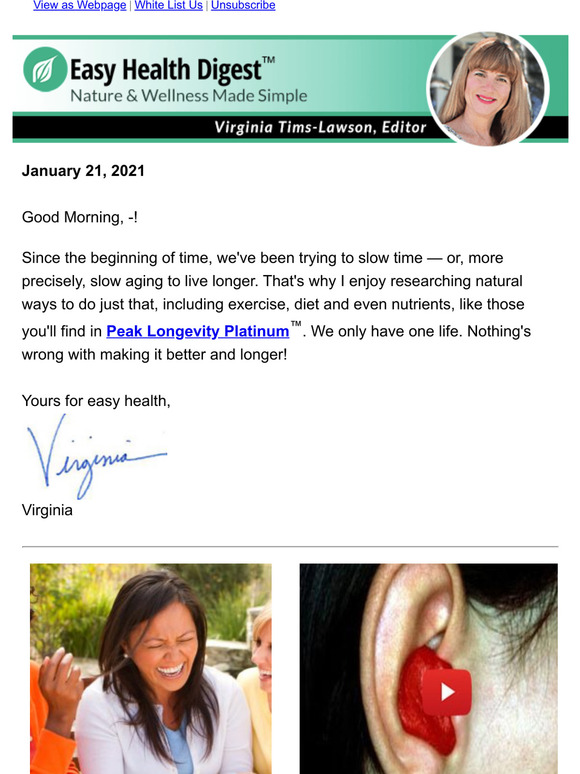 Jan 20, 2021

Insulin: Flush Cancer From Your Body
Shop without the noise.
Get our free newsletter of hand-picked sales you need to hear about from the web's best brands.