Info about our Face Masks
We're teaming up with Von Jungfeld and small, German seweries.
This email was sent
FACE MASKS MADE OF 100% COTTON


A cooperation by BeWooden & von Jungfeld
In cooperation with

von Jungfeld

a German fashion-label and the active support of local seamstresses, we now produce face masks made of 100% cotton. We have decided to take this step because the demand for face masks among the population continues to grow. Due to the already strained capacities of medical surgical masks it would be irresponsible to use them for everyday life. In these difficult times we want to make our contribution to a safe coexistence, because with our face masks you not only protect yourself, but above all your fellow human beings - be solidary!



Please consider the following aspects:


Our face masks are not medical products. They are not medically certified and therefore not suitable for use in hospitals and other institutions. However, experts emphasize that the masks provide protection against infection and, above all, protect other people in case you are bearing contagion and did not notice it.
OUR FACE MASKS - AVAILABLE NOW!

With the purchase of this product "

Buy 1 and we donate

" we will send you a hand-sewn mask. However, with the extra charge we produce further masks at cost price which people in need can obtain free of charge.

Show your solidarity and help other people through this difficult time.


You are currently not in able to buy our mask? But you do belong to a COVID-19 risk group or work in the medical field?

If you choose the "

Soli-Mask

", you only pay the shipping costs, the mask has already been paid for by a

solidary fellow human being

- we take care of handling and logistics.




With the product "

Buy 1 for you

" we will send you a hand-sewn mask.

We would be very pleased if you would supplement the purchase of your mask with a product that you have always liked. That would help us a lot!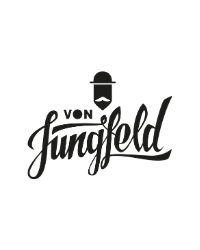 The Mannheim-based fashion label from Jungfeld is an up-and-coming premium brand for coloured men's socks and has been serving the constantly growing demands of trend-conscious men and women with its range since 2013. Quality, style and responsibility are the pillars of von Jungfeld.
For self-confident customers with style who discover themselves in the brand and are proud to wear von Jungfeld.
However, our masks do not only offer protection for you and your fellow human beings. Rather, this cooperation with von Jungfeld and local seamstresses give us the opportunity to secure jobs and maintain employment. As young companies without large reserves, the Corona crisis is also hitting us hard. Although we fully support the government's measures, they nevertheless confront us with a difficult task.

With your support, you are not only helping BeWooden, but all the people and companies that benefit from this campaign.

Together we are strong - thank you very much!
BeWooden GmbH, Bergstraße 81, 61118 Bad Vilbel, Germany

Den BeWooden-Newsletter kannst Du jederzeit abbestellen, indem Du unten auf den Link "Click here to unsubscribe" klickst.