Are you bridging the gap yet?
This email was sent


Dear -,
Thanks for taking me up on my offer and checking out my Gap Analysis content article and video.
Haven't seen them yet? Get yours here.
For some of you, what's in this article and video will be enough to boost your sales career, blast you through your income ceiling and improve your life.
For others, though, the content may have simply whetted your appetite and made you hungry for more.
Let's go back to the theory of Gap Analysis.
If you're perfectly content with where you are now, in terms of your closing rate, your income and your prospecting, then this isn't for you. I urge you to continue with whatever you're doing!
On the other hand, if your life contains a gap – if you can imagine your life as a salesperson improving when you know exactly how to get more prospects, double or even triple your closing rate, and boost your income – then keep reading.
My High Performance Selling Product is THE source for sharpening your selling skills in today's competitive market with today's sophisticated buyers.

Cut to the chase and reserve your copy now.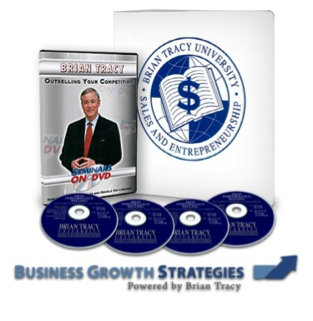 High Performance Selling includes:
A high-quality set of 15 audio CDs, totaling 12.5 hours of instruction (a $297 value)
My "High Performance Selling" workbook, so you can keep track of your own goals and progress as you go through the materials (A $97 value)
A digital copy of my 138-minute "High Performance Selling" video (A $60 value)
30 Days' Access to my Business Growth Strategies, an online membership program with 5 categories in business and personal success for you to choose from.
This product combines my hard-earned expertise with information from cutting-edge scientific studies and time-tested strategies and techniques to give you absolutely everything you need to know to get more prospects, close more sales and make more money. And by making even one sale, the investment will pay for itself.
If you can imagine your life improving as a result of closing more sales, more effectively, then don't miss this opportunity!
Do yourself a favor and read more about it as well as success stories from sales people, executives and entrepreneurs just like you, who have transformed their careers and businesses because they learned the secrets contained in High Performance Selling.

Get it here.
To your sales success,


Brian Tracy
P.S. You're making this investment at absolutely no risk.  You're welcome to try the strategies outlined in this product for an entire year – if you don't see the improvement you're hoping for, if this course doesn't live up to your expectations, you can return the product for a full refund less shipping. Get it now.
Change Your Email
Update your email address.
Contact
Brian Tracy International
2840 Fifth Ave., Suite 200
San Diego, CA 92103
For questions, concerns, or to order by phone,
call 1-858-436-7300 or email us at: [email protected].
© 2000-2021, Brian Tracy International.