Communicate like an Ivy Leaguer
This email was sent


Hi -,
Just because you have the "gift of gab," doesn't mean you're an effective communicator.
In fact, it may mean the opposite. You could actually be hurting your chances of success by mis-interpreting what powerful communication is, and HOW to use it to get what you want.
Find out how to communicate effectively here--and start getting what you want.
In my brand new offer, "The Power of Effective Communication," I explain how not just communication, but EFFECTIVE communication, is the key to your success in business AND in your personal life.
This new offer comprises 6 of my best-selling programs (3 DVDs, 2 CDs and a hard cover book) on the topic, as well as 2 brand new programs – a 12-page PDF report and an online video.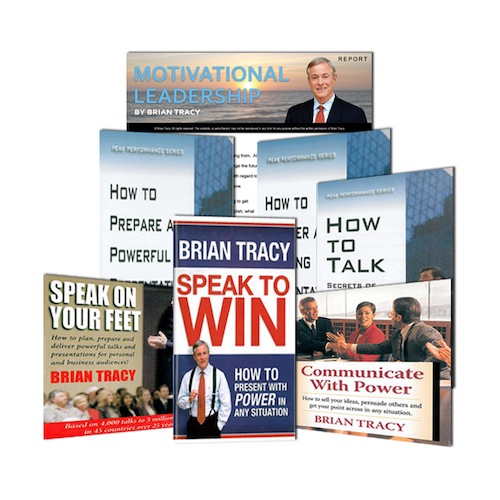 In this complete, comprehensive program, you learn:
The 7 most effective ways to open a speech – and the hands-down best way to keep your audience engaged start to finish
The 3 parts of a presentation (miss any of these and your effectiveness diminishes dramatically)
The secret weapon you MUST learn if you want to be promoted and paid more (it's something I can almost guarantee you've overlooked)
How to speak on your feet – to any audience in any situation
How to be an effective listener – and why this is as critical as being an effective talker
How to become confident, positive, and relaxed in front of any audience (even if you think you weren't born with confidence!)
5 qualities of leadership, and how they all work together (this is key if you want to motivate while you lead)
One thing you can do before your talk that will make your audience believe you've given this speech a hundred times, even if it's your first time (this accounts for 90 percent of your speaking success!)
How to command respect and attention every time you speak (not to mention how to keep people from dismissing what you have to say)
And more!
If you're ready to attract more wealth and gain respect by sending a more powerful message, I urge you to learn about my Effective Communication package now--it's only available for a limited time. 
Order here for a limited time only. 
To you, as a powerful communicator,



Brian Tracy
P.S. Are you missing opportunities because you don't communicate as effectively as you could? Take action now to seize the opportunities that come your way.
Change Your Email
Update your email address.
Contact
Brian Tracy International
2840 Fifth Ave., Suite 200
San Diego, CA 92103
For questions, concerns, or to order by phone,
call 1-858-436-7300 or email us at: [email protected].
© 2000-2021, Brian Tracy International.