Create a course & change the world
It's time to share your wisdom!
This email was sent
Hi ,
Have you ever wished you could build a life of meaning, purpose, and fulfillment?
That you could put your wisdom and your gifts out into the world where they can make an impact…
Instead of bottled up inside your head... or in your journal… or on your hard drive.
But with all the possibilities and options out there, it's hard to know where to start!
I want to share a way you can make a real IMPACT by sharing your knowledge with an online course (and create wonderful "passive" income too!)
My friend and course creation expert Marisa Murgatroyd created the Accelerated Course Blueprint just for people like you who want to create a course but don't know where to start.
Marisa is a bonafide course creation genius who has created over $33M in online course sales…
But more importantly, she's helped over 11,000 students transform their lives with online courses and services!
And now, she's sharing her secrets for FREE when you grab this incredible Guide.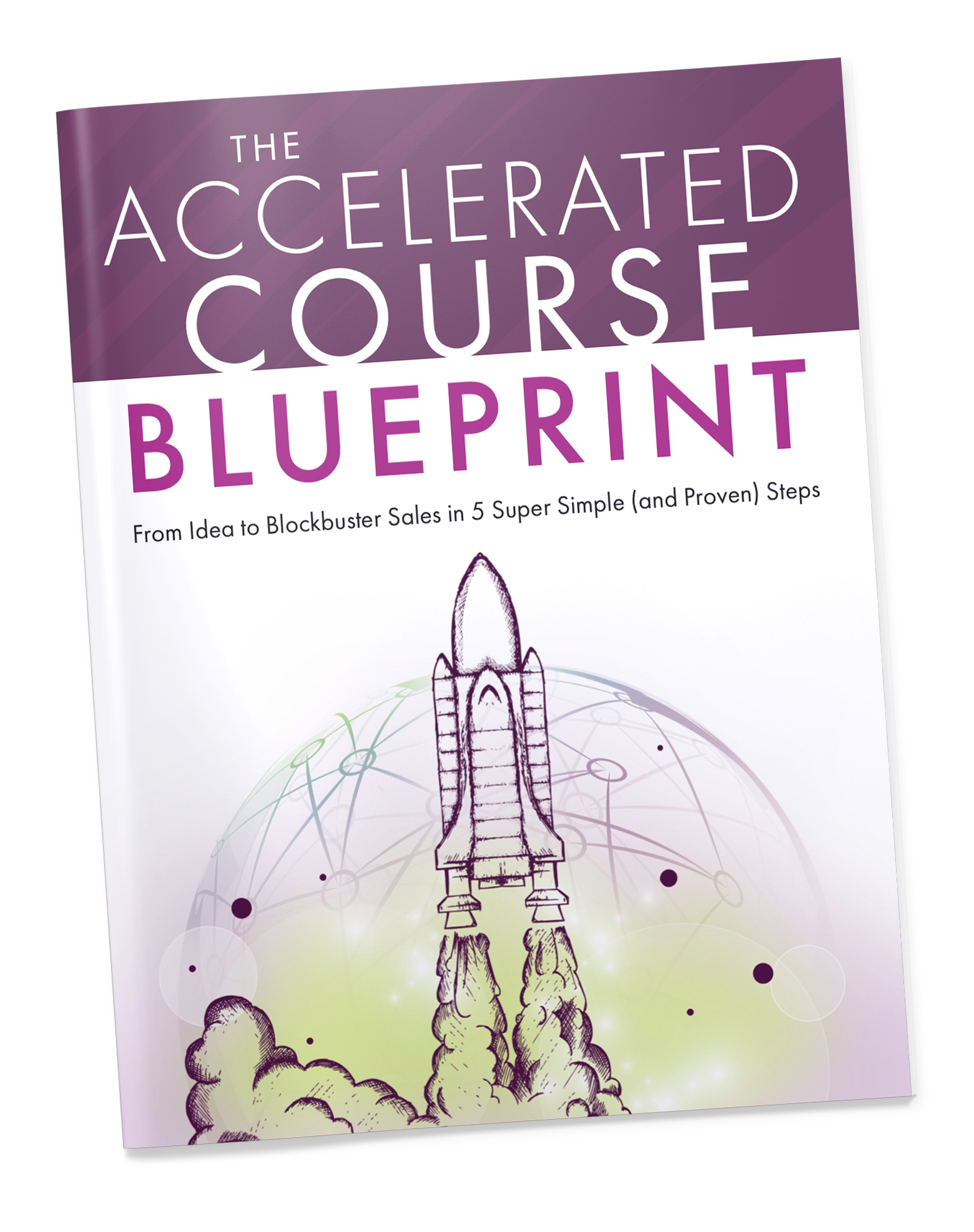 Grab the Accelerated Online Course Blueprint (before the link expires!)
Here's what you'll discover inside:
Use Marisa's "earn while you learn" method to start making course sales in a week or less -- even if you don't have an audience or know what your course is about
Discover how to quickly test your course ideas before you launch them -- so you can save time and effort, and end up with a course that will fly off the shelf (rather than sitting on the shelf)
Get the 5 steps you need to take EVERY time you design or launch a successful course -- if you want to shave months or years off your course creation process while maximizing results for both you and your students
How to avoid the "downward death spiral" of student drop-offs, refund requests, and complaints that cause most course creators to give up too early
The eight proven marketing campaigns that make it easy to sell your course without feeling pushy, salesy, or desperate
PLUS, when you register to receive the Blueprint, you'll also have the opportunity to register for Marisa's once-a-year LIVE Companion Workshop on Tuesday, October 11th where she'll walk you through the Blueprint in detail.
>>> Go here to grab your copy right now.
No matter what you've been through -- you have knowledge and expertise that can transform people's lives.
You have nothing to lose -- and worldwide impact (and income!) to gain.
The world is waiting.
To your success,


Brian Tracy
P.S. If you've ever thought, "man, I wish I knew then what I know now"...
This is your chance to turn that hard-won wisdom into a profitable course that will have a massive impact on the lives of others.
Even if you don't know where to start…
Marisa is here to help!
Grab your copy of the Accelerated Course Blueprint right now