Here's the deal...
I love finding bargains… but they're not what they seem.
This email was sent

Hi -,
Like you, I'm always excited about Black Friday sales.
But I often end up buying something that, while a bargain at the time, ends up sitting on my shelf or in my garage collecting dust in less than a year.
On the other hand, the timeless knowledge and wisdom I've carefully collected over the years remain the engine of my success.
Once you learn a skill, it's yours to make use of for the rest of your days.
And my programs are a blueprint for developing the skills to build a better life.
Is your business not the success you hoped for? I have over a dozen products you can call on.
Does happiness in your love or family life elude you? The programs that can help you are the results of decades of study.
Even if you just need more time in the day, I have courses you can utilize to develop an ever-lasting skill you'll benefit from every day.
Black Friday might be the day to find yourself a bargain, but I urge you not to be "cheap" with your development.
Shop my Black Friday Sale NOW >>>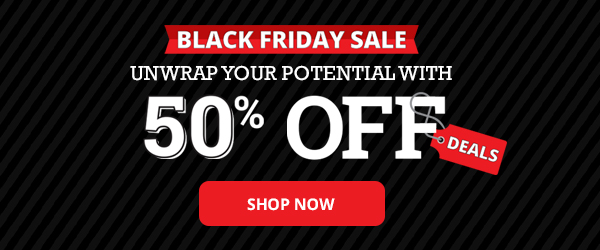 If you provide the right attitude and motivation, these programs WILL change your life.
To timeless knowledge and eternal learning,




Brian Tracy