I'll start with the not-so-great news...
Black Friday is OVER
This email was sent

Hi -,
I have some great news for you… and some not-so-great news.
You know I'm a straight talker, so I'll start with the not-so-great news. My Black Friday sale - where you hopefully took advantage of a 50% discount on a selection of my best courses - is over.
The great news?

You get a second chance to get anything you forgot to purchase with our Cyber Monday sale. PLUS free shipping!

Shop Now >>>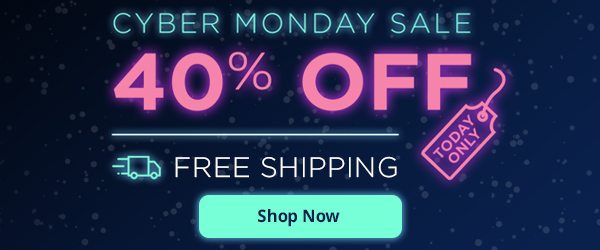 That's right, you can still get an incredible 40% off my programs that will help you re-define and re-imagine any part of your life. 
What's more, I want to get these to you as easily as possible, so I'll ship your order completely FREE of charge.
Here, I'll illustrate the savings with one of my most popular products - Success Mastery Academy.
Usually, it sells for $197, but today you'll discover how to find success the smarter way for less than $120.
Not a penny more.
And that's just 1 of the almost 50 programs available at 40% off.
Just click here to go to the sale page. But remember: Cyber Monday is a one-day event only.
If you fell into the trap of waiting too long last time, I urge you not to repeat that mistake.
To Your Success,





Brian Tracy

P.S. I can only ship orders free of charge to anywhere in the continental U.S.