Is THIS what's stopping you?
This email was sent

Dear -,
Wow! Copies of High Performance Selling are flying off the shelves as salespeople make the decision to get to the front of the line and become the best salesperson they can be.
Have you gotten your copy yet? 

Reserve your copy now.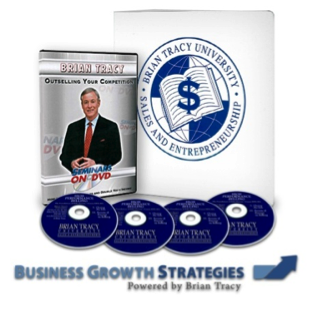 If you haven't, why not? What's stopping you?
If you've been in sales for any length of time, you know FEAR is the major single obstacle to buying.
What are you afraid of? Are you afraid it won't work? Or that it will?
(Note -- a fear of success is very common. If you suffer from it, don't feel bad. It just might not be your time yet to embrace success.)
If you're skeptical it won't work, remember you'll get my 1-year guarantee – which means that if you don't feel like this product is worth the investment, you can get your money back less shipping and processing – no questions asked.
Do yourself a favor and read more about it plus success stories from sales people, executives and entrepreneurs just like you who have transformed their careers and businesses because they learned the secrets contained in High Performance Selling.

Learn more about how High Performance Selling can change your career.
Here's to your sales success,


Brian Tracy
P.S. Remember, I charge $10,000 for people to attend my weeklong seminar that includes the very same information you're getting here at only a fraction of the investment. 
Change Your Email
Update your email address.
Contact
Brian Tracy International
2840 Fifth Ave., Suite 200
San Diego, CA 92103
For questions, concerns, or to order by phone,
call 1-858-436-7300 or email us at: [email protected].
© 2000-2021, Brian Tracy International.