Sales techniques for the NEW economy--are you using them?
This email was sent


Dear -,
If you've been in sales for any length of time, you know the industry is evolving.
Evolve with it by ordering your copy of High Performance Selling here.
Competition is fiercer than ever, selections are broader, and motivated sellers wage price wars like crazy. Meanwhile, prospects are savvier, more skeptical and less loyal than ever before.
One thing that has remained the same, though: selling is THE most important job in the world. Without it, economies everywhere would crash.
If you don't evolve, you're going to get left behind.
That's why I've created High Performance Selling, a course I designed to help you become an excellent salesperson in TODAY'S world, to increase your closing rate and your income almost effortlessly.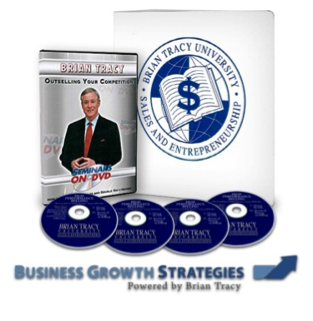 You see, whereas the previous sales climate allowed sellers to walk in, make a sale, and walk out without ever having to talk to a customer again, the NEW sales climate is all about relationships. And building relationships is all about building trust.
Because I want to earn your trust, I guarantee that my High Performance Selling course WILL deliver. Not only am I considered THE authority on selling (I've trained more than 5 million people worldwide), but I also offer a full 1-year guarantee -- that is, if you try the techniques in this program and they don't deliver results, you can have your money back. Period.
So what have you got to lose, aside from a risk-free opportunity to dramatically increase your closing rate, income and results?
I urge you to read more about it plus success stories from sales people, executives and entrepreneurs just like you who have transformed their careers and businesses because they learned the secrets contained in High Performance Selling. 

Learn more here.
Here's to your sales success,


Brian Tracy
P.S. Sales really is about survival of the fittest. Fail to adapt, fail to sell. Evolve, though, and you'll succeed. Start your evolution today!
Change Your Email
Update your email address.
Contact
Brian Tracy International
2840 Fifth Ave., Suite 200
San Diego, CA 92103
For questions, concerns, or to order by phone,
call 1-858-436-7300 or email us at: [email protected].
© 2000-2021, Brian Tracy International.