THIS created millions in course sales!
It's time to leave "traditional" online courses behind
This email was sent
Hey -,
I've got something to share with you…
Course creation expert -- and personal friend of mine -- Marisa Murgatroyd just sent me her new step-by-step guide for CONSISTENTLY creating successful online courses:
The Viral Course Checklist: 10 Core Experiences You MUST Deliver to Attract Happy Customers Who'll Buy (& Refer) Again and Again
In case you haven't heard of her, Marisa has been in the course creation business for 10 YEARS.
In that time she's grown her company, Live Your Message, from no sales of her first course…
… to over $33M in online course sales.
(Making the Inc. 5000 list of Fastest-Growing Companies in America 3 years in a row.)
But here's something else about Marisa…
The secret to her success stems from the PASSION she has for helping her students reach their goals -- she's even created an entire method around motivating people to achieve them.
She truly believes in her heart that everyone has something they can teach the world.
And it's her mission to help them do it.
Here's what's inside "The Viral Course Checklist":
How to use Experience Escalation to sell more without marketing (this has created millions in course sales in hundreds of niches and dozens of countries)

Discover the "Mission Accomplished" Method to set your customers up for success from day one -- this is key for getting testimonials and raking in referrals
Why viral courses are actually quicker and easier to create than "traditional" online courses (If you're looking to launch FAST, you need to see this)
Take a deep dive into the 2 Core Experiences that bookend your viral course and show you

exactly

how to start and end your course to maximize both sales and student success

Marisa's checklist of 10 "anti-experiences" -- AVOID these at all cost, unless you want your students to give up and your sales to suffer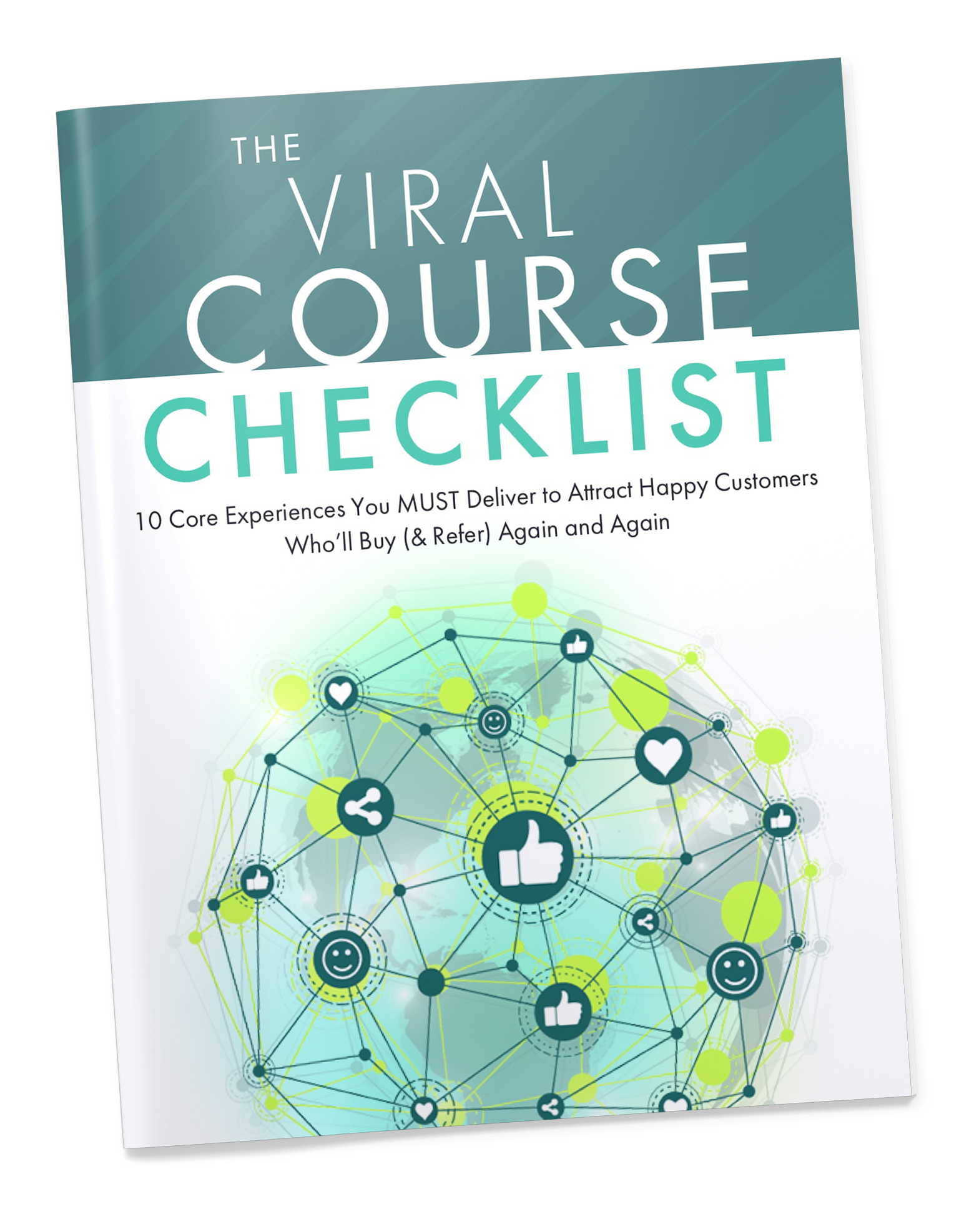 And when you download your copy, you'll also have the opportunity to RSVP for Marisa's one-off, upcoming private "Viral Course Checklist" Companion Workshop on Oct 8th at 1pm PT / 4pm ET.
Bring your questions and get ready to make some quick and meaningful progress.
Even if you only have an idea (or NO idea) for your course or program right now, I recommend this free Checklist anyway so you create your course the RIGHT way.
Get the Checklist here and mark your calendar for October 8th at 1pm PT / 4pm ET.
To your success,



Brian Tracy