In Foucs: SPRING JACKETS! plus a 20% OFF CODE
20% off code included!
This email was sent
This week we move our product focus towards the must have for the season: SPRING JACKETS! Usually the season shift goes fast, but a good spring/summer jacket always comes handy once you head out and be ready for whatever conditions and events.. We have a pretty nice line up for you to choose from: WORKWEAR Classics like chore coats or DENIM jackets, to more TECHNICAL ones from NORSE or outdoor brands. Also the VESTs are a big thing and we have a few(but they sell really fast..) PS. We have a special weekend code: "SS20" that gives you 20% off on most until Monday!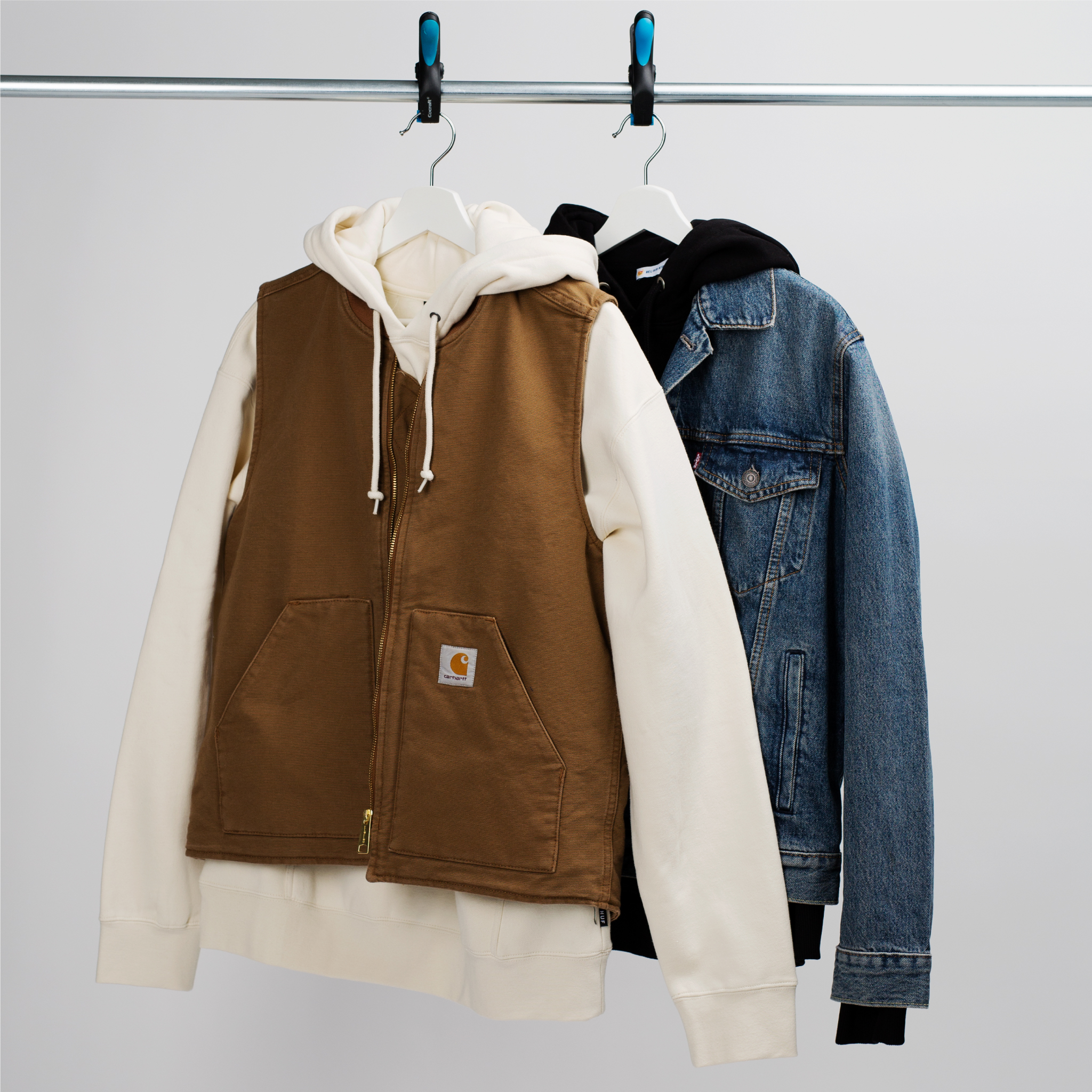 CARHARTT WIP

Michigan Coat Off-white

129 €

NORSE PROJECTS

Nunk Shell Gore Tex Deep Sea Green

419 €

HAN KJOBENHAVN

Square Jacket Black

219 €

LEVI'S REDTAB

The Trucker Jacket Broadway Te Haystack

129 €

DICKIES

Denim 100 Chore Raw

119 €

KENZO

Parka Middle Grey

579 €

HAN KJOBENHAVN

Square Coat Black

299 €

CARHARTT WIP

Detroit Jacket Icy Water / Icy Water

239 €

KANGOL

Ma-v Kangol X Schott Sage

189 €

CARHARTT WIP

Classic Vest Hemlock Green

149 €

DICKIES

Dickies Duck Canvas Summer Ves Sw Black

83 €

NEIGHBORHOOD

Blouson / C-shirt . Ls Olive Drab

246 €
© 2010-2022 Footway Group
Listed on Nasdaq First North Growth Market
Nolsögatan 3, Stockholm, Kista, Sweden
[email protected]
0800 7236 222

Recent emails from Caliroots DE

See more