Wish I'd Known ... how to prepare for the new normal
… and the world opening up again
This email was sent
View this email in your browser

As the UK starts to open up again, what we thought would be feelings of pure excitement are joined by a very real sense of apprehension. Of course we can't wait for things to go 'back to normal'. YES, we are so desperate to hug our family. Yet the uncertainty of what's to come has left us feeling a little, well, uncertain! The past year has been weird and crappy, and, although we'd give all the banana bread in the world to have a taste of life pre-Covid, that doesn't mean we're ready to snap right back to the way things were. If you're feeling all kinds of funky as we start our transition to the new normal, here are some daily reminders.

There's no right way to feel, so go easy on yourself

If you're reading this, you have literally survived a global pandemic. Whether we feel it or not, the last year will have taken a toll on us all emotionally and physically. There's no rulebook for enduring a pandemic – feel sad, feel excited, feel worried, feel it all at once – just don't put pressure on yourself to be a certain way.
It's OK to want to hold on to aspects of lockdown life

One positive of lockdown was that it made it less difficult to say no. Just because restrictions are easing, it doesn't mean that our personal boundaries should too. This has been an unexpected opportunity to reset, so remember what it feels like to protect your own wellbeing.
Life will be different after lockdown; maybe that's OK

Things in the outside world might not feel normal for a while and we're probably not the same people we were this time last year. That's not necessarily a bad thing. Perhaps this time has slowed you down, given you a chance to explore new interests or connected you with distant friends and relatives. Even if you've been through pain and adversity, you'll carry that growth with you.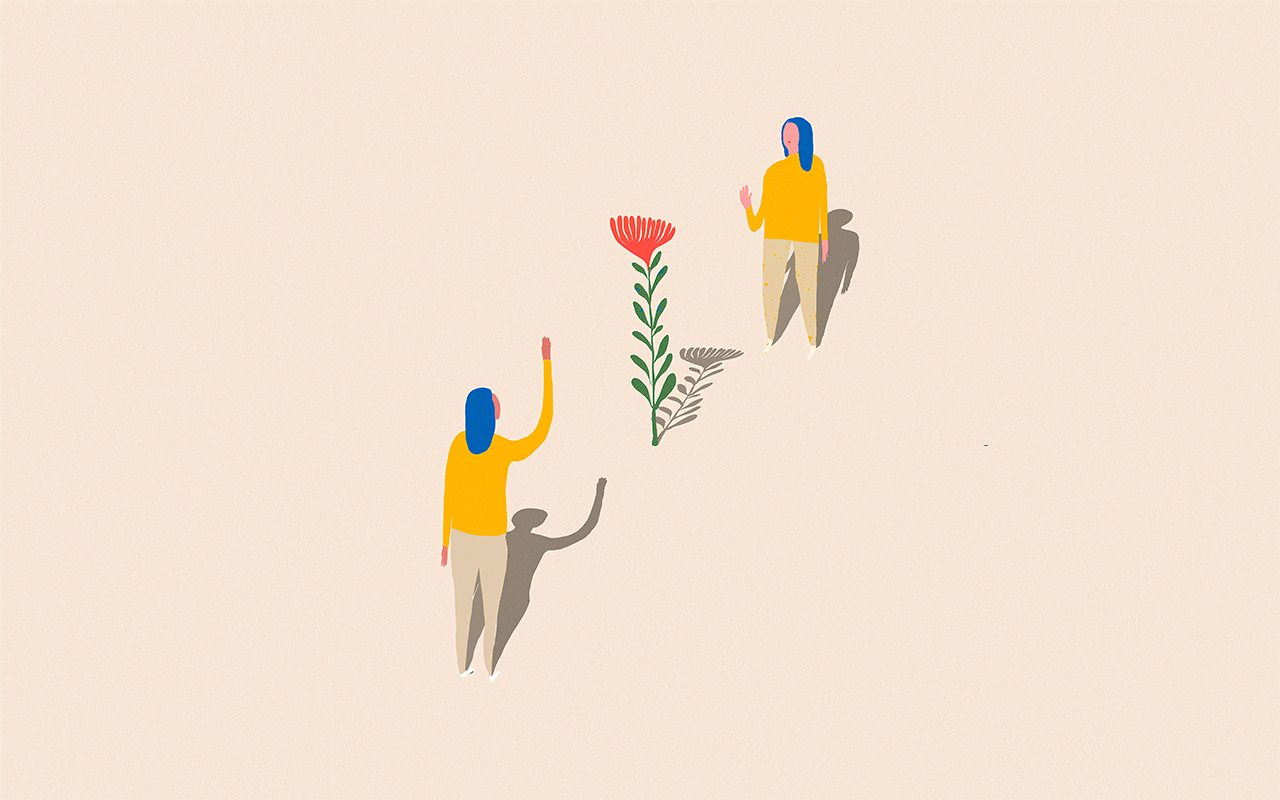 Some of us are anxious about the post-Covid world, and who could blame us? As psychotherapist Grace Warwick explains, many of us "do not feel ready to leap energetically into an unknown world". Read this article for an interesting exploration on how the pandemic has changed our lives, and some tips on dealing with anxiety about the future.


| | |
| --- | --- |
| | Sometimes you need to read something uplifting, sometimes you need a bit of a lol, and sometimes you just need Veronica Dearly's Instagram account for a hit of both! Follow for totally relatable moments packaged up in super cute illustrations. |
No longer want to receive these emails? Choose exactly
what you want to read about or unsubscribe below.
Manage preferences
|
Unsubscribe
If you unsubscribe, you'll still receive emails relating
to your Callaly orders and payments.
www.calla.ly