Wish I'd Known... the truth about period products
... and what's inside them
This email was sent
View this email in your browser


Many of us, Callaly team included, made it into our twenties and thirties (and beyond!) still using the same period-care brands as when we first started our periods. Because let's face it, if they're being sold by well-known reputable brands, they must be good for us… right?

Since joining the period-care world, we've had some serious 'WTF?!' moments learning about the period products we grew up using. We have a blanket policy not to scaremonger, but we do think you should know the facts about the products you use, so read on and make your own mind up.

Most famous shop-bought brands are full of… stuff

Pesticides, perfumes, toxins and dioxins – you name it, they're in so many of the tampons and pads you can buy today. If you find your products irritating, try switching to organic cotton. It's free from all of these, and many people notice the difference.
There are few quality standards in period-care manufacturing

Period products are classed as consumer, not medical, products, meaning there are no legal

requirements

around cleanliness and sterilisation in the UK. Even condoms and hair dryers have higher manufacturing standards!
Tampon shedding is a real thing

Many high-street period brands use synthetic fibres like rayon to make their products. These fibres can slide apart easily and make products like tampons shed inside the vagina. Read

this

if you're not squeamish.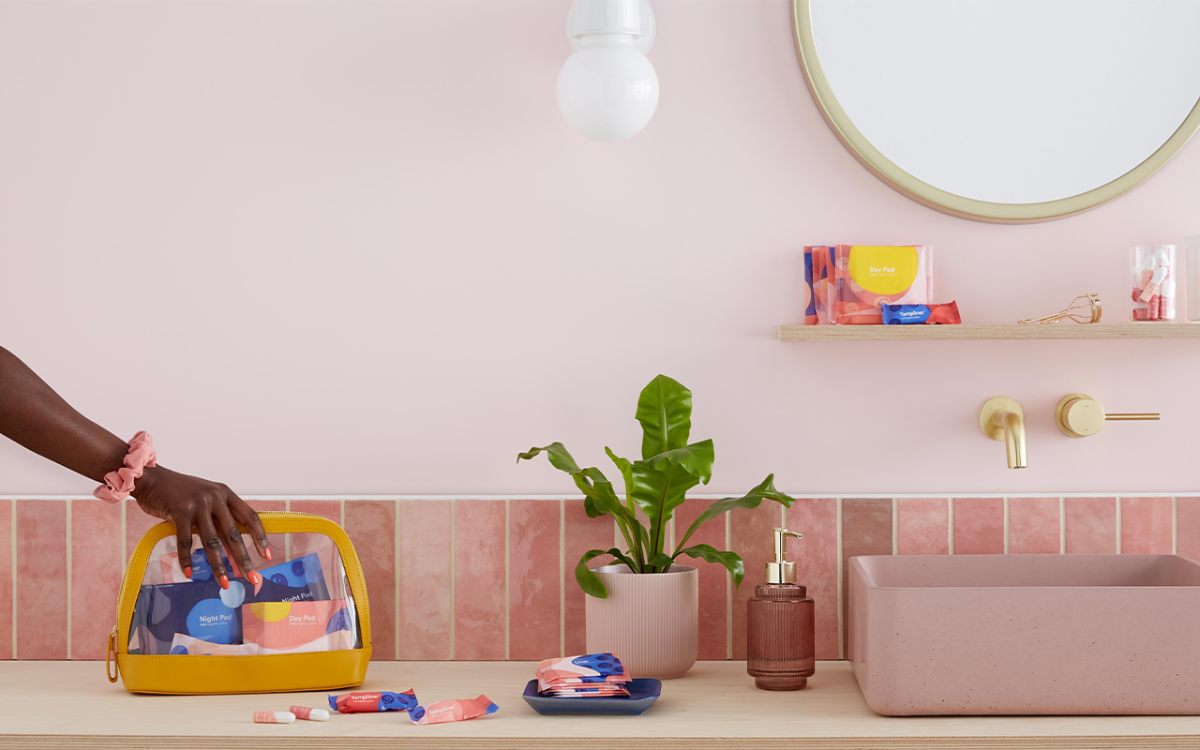 We came across this interesting article by MADE SAFE® (an organisation that helps consumers in the USA buy products that don't contain toxic chemicals). It talks candidly about different period products – their pros, cons and even ingredients – in a jargon-free way, to help you choose which ones are right for you. As a period-care brand, it's important for us to take responsibility and be transparent about what
goes into
our own products too.


| | |
| --- | --- |
| | We want you to know the facts, so we use our Instagram page to talk open and honestly about periods, our bodies and everything in between. From the truth about what's in your period products, to Bartholin's gland cysts and vaginal discharge, we explain the things nobody else does. |
No longer want to receive these emails? Choose exactly
what you want to read about or unsubscribe below.
Manage preferences
|
Unsubscribe
If you unsubscribe, you'll still receive emails relating
to your Callaly orders and payments.
www.calla.ly