Your pubes, your rules
Trim it, wax it, shave it, leave it
This email was sent
View this email in your browser

Wish I'd known...
your pubes, your rules

Did you know that 40% of men admit to asking their romantic partner to change their pubic hair? (Thanks to Cosmopolitan for providing
these
shocking stats).
What. The. Heck?
It's a sad fact that as a society we feel pressure – largely from pornography and advertising – to have our pubes look a certain way, and expect the same from our partners too. Whether you trim, wax, go au naturel or shave it all off, just make sure that you're doing it for YOU *ahem* and not for the patriarchy. To help you make that decision, here's a bit of a pubic myth busting sesh. Everybody in favour of pubes, say 'AYE!' … 

1.

Having pubic hair isn't dirty or unhygienic

In fact, pubes are designed to help protect against bacteria. Just like eyelashes prevent dirt and debris from entering our eyes, pubic hair does the same thing for our vulva and vagina.

Photo @kalinawatsonroberts
2.

Pubes can also help out in the bedroom

Not only can having pubic hair help decrease friction during sex, but pubic hair follicles are connected to nerve endings, which send pleasurable signals to the brain when they're stroked.
3.

Removing pubic hair can sometimes cause irritation

We're shuddering at the memories of that itchy post-shaving rash. Getting rid of pubic hair leaves the follicles open to more irritation and infections, including ingrown hairs and folliculitis, so always use a clean razor if you're going to shave.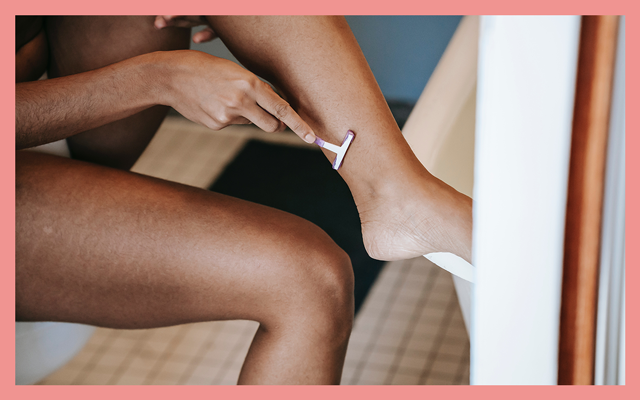 The professional POV
Wondering who to blame for the warped conditioning that pubic (and other body) hair should be removed and not seen? One word – Darwin! Yup, according to professor of gender and sexuality studies Rebecca Herzig, Darwin's 1871 book Descent of a Man suggests body hair is unwomanly and that having less body hair is a sign of being sexually attractive and more 'evolved' as a human being. Well, cheers for that! Check out this article for the full pubic low-down.

The social POV
| | |
| --- | --- |
| | If, after reading that article, you're in need of an Instagram follow that reminds you being your unapologetic badass self is where it's at, then head to Sheerah Ravindren's page. Sheerah serves you absolute realness and shows you're powerful just for being you, body hair included. |
No longer want to receive these emails? Choose exactly what you want to read about or unsubscribe below.
Manage preferences
|
Unsubscribe
If you unsubscribe, you'll still receive emails relating to your Callaly orders and payments.
www.calla.ly