Easy as 1, 2, 3.
Candid makes it simple and effortless to achieve the smile and confidence of your dreams.
This email was sent

Want straighter teeth?
We straighten teeth.
Looking to make a change? Candid clear aligners make it easier than ever to straighten your teeth. See results in just 6 months on average — and get started in the most convenient way for you.
How it works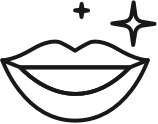 Step 1


We evaluate your teeth and learn about your goals.

Step 2


Our orthodontists design your custom treatment plan.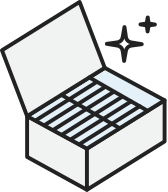 Step 3


Like what you see? Order your full set of clear aligners.
Follow along with us and #livecandid

Have questions?
Our care team is here 7 days a week for help.

This email was sent to - by Candid.
44 West 28th Street, New York, NY 10001
© 2020 Candid Care Co. All rights reserved.

update preferences  |  unsubscribe