The Devil and Karl Marx, Now Shipping - Catholic Free Shipping
Email sent: Nov 23, 2020 4:52am

As Always, Spend $25.00 for Free Shipping
The Devil and Karl Marx, by Paul Kengor
Two decades after the publication of The Black Book of Communism, nearly everyone is or at least should be, aware of the immense evil produced by that devilish ideology first hatched when Karl Marx penned his Communist Manifesto two centuries ago.
Far too many people, however, separate Marx the man from the evils wrought by the oppressive ideology and theory that bears his name.
That is a grave mistake.
Not only did the horrific results of Marxism follow directly from Marx's twisted ideas, but the man himself penned some downright devilish things.
Well before Karl Marx was writing about the hell of communism, he was writing about hell.
"Thus Heaven I've forfeited, I know it full well," he wrote in a poem in 1837, a decade before his Manifesto.
"My soul, once true to God, is chosen for Hell."
That certainly seemed to be the perverse destiny for Marx's ideology, which consigned to death over 100 million souls in the twentieth century alone.
No other theory in all of history has led to the deaths of so many innocents.
How could the Father of Lies not be involved?
At long last, here, in this book by Professor Paul Kengor, is a close, careful look at the diabolical side of Karl Marx, a side of a man whose fascination with the devil and his domain would echo into the twentieth century and continue to wreak havoc today.
It is a tragic portrait of a man and an ideology, a chilling retrospective on an evil that should have never been let out of its pit.
 Featured Products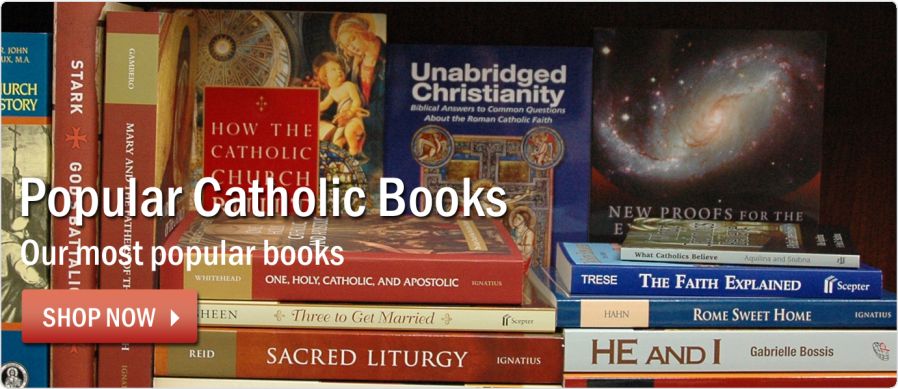 Serving You Since 1994
Spreading the beauty of Catholicism
to all the ends of the Earth.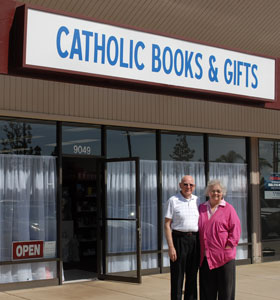 We've been serving the Catholic community locally via our store in Fountain Valley, California, as well as all over via our web store.
 
We're true to our faith and true to the church, and we do not sell any literature by people who try to mislead the faithful. Our store is often the first stop for people who have questions about God and the Catholic Faith.
 
Our store is family owned.
 
Read our story online and view pictures of our store
Please add [email protected] to your address book.

Thanks for following us 

©2020 Catholic Books & Gifts
18921 Magnolia St, Fountain Valley, CA 92708
866-542-6910

This message is being sent to
-

Click here to Unsubscribe
Too many emails? Reply to this email and ask us to put you on our once per week mailing list.

Report Spam

Other emails from Catholic Free Shipping
Jan 24, 2021

2021 Saints Calendar & 16-Month Planner - Catholic Free Shipping
Jan 22, 2021

The Bible Translation That Scholars Trust and Love - Catholic Free Shipping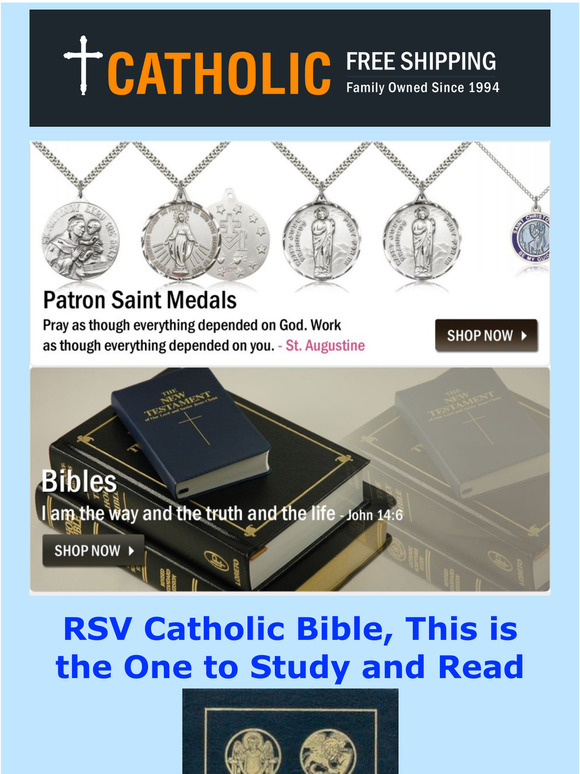 Jan 20, 2021

Deliverance Prayers For Use By The Laity - Catholic Free Shipping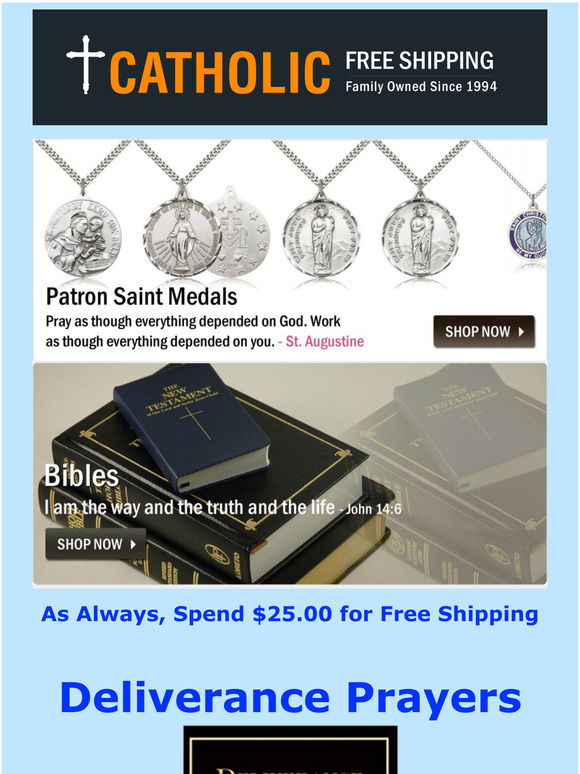 Jan 19, 2021

Inside the Mind of St. Thomas More: The Witness of his Writings - Catholic Free Shipping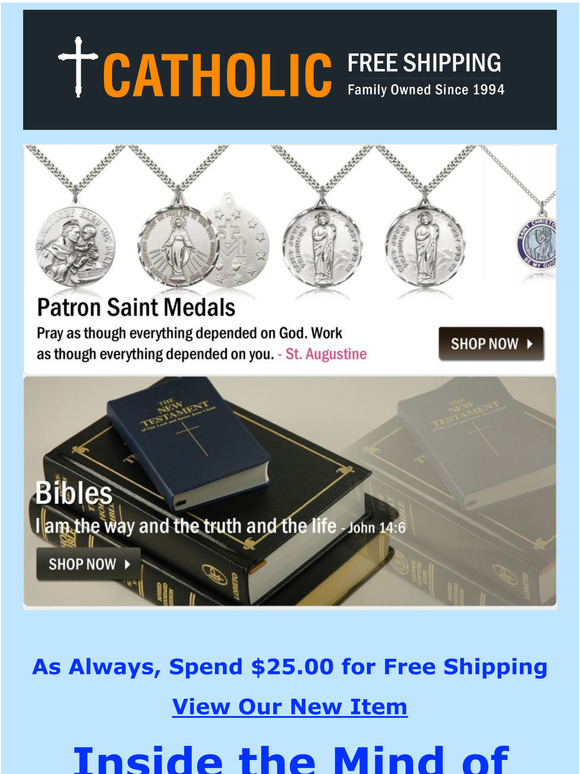 Shop without the noise.
Get our free newsletter of hand-picked sales you need to hear about from the web's best brands.