Make NSW Sapphire Coast your next destination
Unspoilt beaches, fresh seafood, spectacular wilderness and more
This email was sent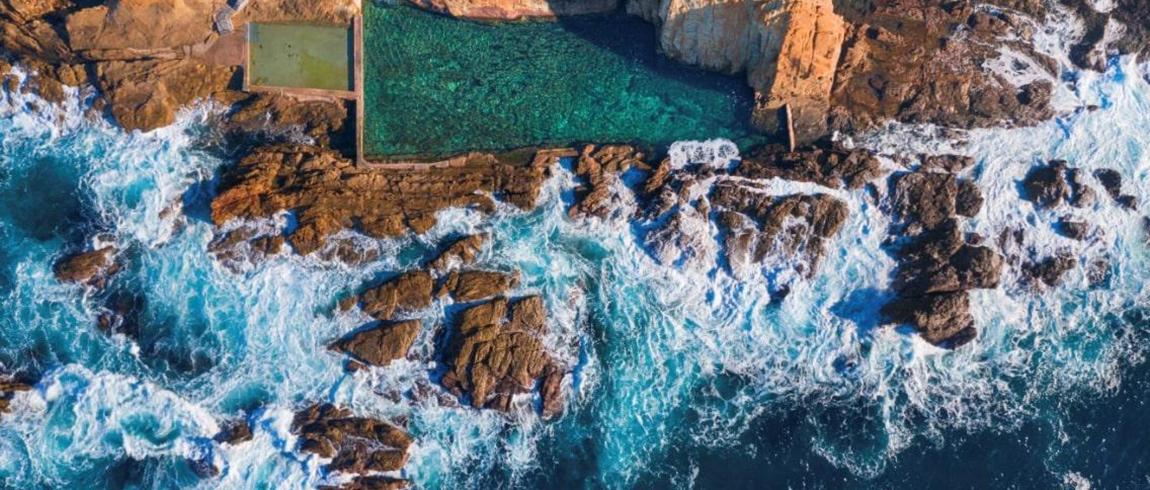 Discover the NSW Sapphire Coast
Known as a jewel of the NSW far South Coast, discover beautiful beaches, spectacular wilderness, adventure and delectable food and wine. Make a road trip out of it and be amazed with the many wonderful things to do and see.

Before planning or embarking on a trip, please check whether there are any state or local government COVID-19 restrictions.*
Sponsored

South Coast Drive to the Sapphire Coast
Panoramic ocean views, picturesque seaside towns, rainforests, beaches and unspoilt marine parks are just some of the beautiful gems you'll find road tripping to the Sapphire Coast.
View Guide

Where to Stay
Book your stay in the Sapphire Coast. From Bermagui to the north of Eden, you will find charming towns including Merimbula, Tathra, Pambula, Bega and Cobargo.
See Deal

Whale Watching
In spring, the Sapphire Coast has some of the best vantage points to watch the whale migration. Watch them from the national park headlands and lookouts, or book a dolphin and whale watching tour.
View Guide

Nature and Adventure
Discover some of the striking coastal scenery, pristine waterways, national parks and wildlife while you enjoy a range of water activities, cycling and bushwalking.
View Guide

Beaches
These beautiful waters and beaches are ideal for adventurers to surf, snorkel, kayak, stand-up paddle board and more. Perfect for those looking to relax, calmly float on the crystal-clear water and relax in soft sand and take in the views.
View Guide

Food
Taste some of the freshest oysters and seafood in the Sapphire Coast. The region is also acclaimed for its dairy products, incredible artisan cheeses and fine beverages to complement any meal.
View Guide

NSW Road Trips
Discover more of your own backyard in NSW and plan your next road trip.
See Deal
*Before embarking on a trip, travellers should call their planned accommodation venues, attractions and tourism operators to ensure they will be open and confirm bookings before travelling. Visitors and businesses must follow the latest health advice in terms of physical distancing, practicing good hygiene, and staying home if feeling unwell. For the latest information, visit the NSW Government COVID-19 website.


Recent emails from CheapFlights AU

See more