Seek different in the Northern Territory
Awaken your senses and discover all the colours the Northern Territory has to offer.
This email was sent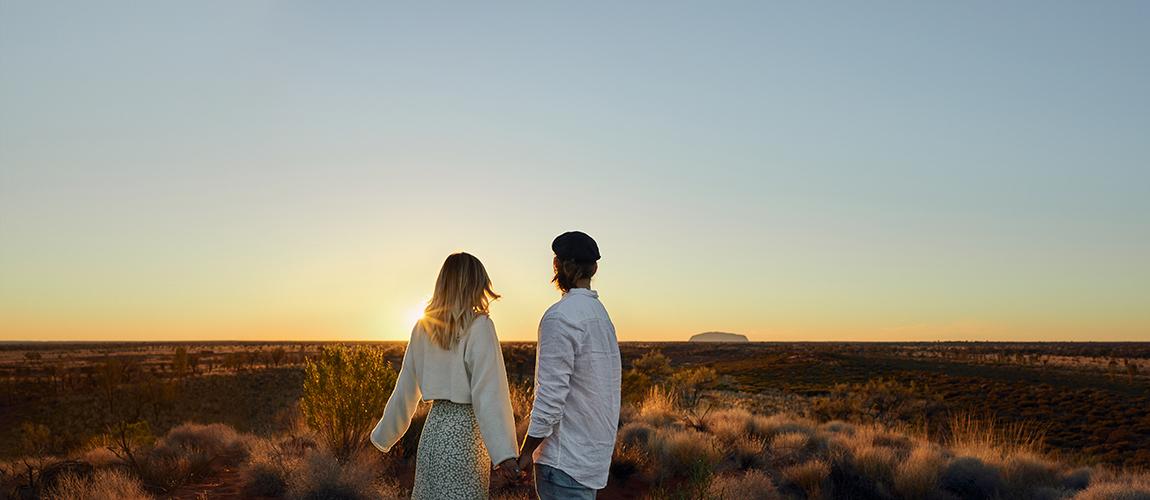 Seek different in the Northern Territory
Tour the Northern Territory's iconic national parks, swim under tropical waterfalls in the Top End or dip into an outback waterhole in the Red Centre. Fly direct to Darwin, Alice Springs and Uluru from most capital cities and let Cheapflights help you book hotel deals and browse itinerary guides across NT.

Please check state/territory advice before travelling, as circumstances can quickly change.
Sponsored

Tour and stay in Darwin
Head to Darwin to treat your taste buds and indulge your sense of fun and adventure in the Territory's tropical capital city.
See Hotels

Alice Springs 4-star hotel deals
In Alice Springs you can explore a thriving, spirited outback center, famous for the personality of its locals art as the natural wonders.
See Hotels

Stay in Uluru & explore the Red Centre
Made of sandstone, Uluru is often referred to as the heart of the 'Red Centre' and is one of Australia's most recognizable landmarks.
See Hotels

Katherine hotels from $197 per night
Katherine and its surroundings include great fishing, hidden natural wonders and a rich indigenous and pioneering history.
See Hotels

Explore different colours of NT
The Northern Territory is unlike any place on earth; its a place to immerse yourself and be free. Check out our itinerary and explore NT now.
See Guide
Before embarking on a trip, travellers should call their planned accommodation venues, attractions and tourism operators to ensure they will be open and confirm bookings before travelling. Visitors and businesses must follow the latest health advice in terms of physical distancing, practicing good hygiene, and staying home if feeling unwell. For the latest information, visit the NT Government COVID-19 site.


Recent emails from CheapFlights AU

See more