"Fermentation is a force that cannot be stopped. It recycles life, renews hope, and goes on and on." —Sandor Ellix Katz
Email sent: Nov 10, 2020 3:01pm
Bestselling author Sandor Katz delivers a mesmerizing treatise on the meaning of fermentation. Teaching us about ourselves, our culture & being human.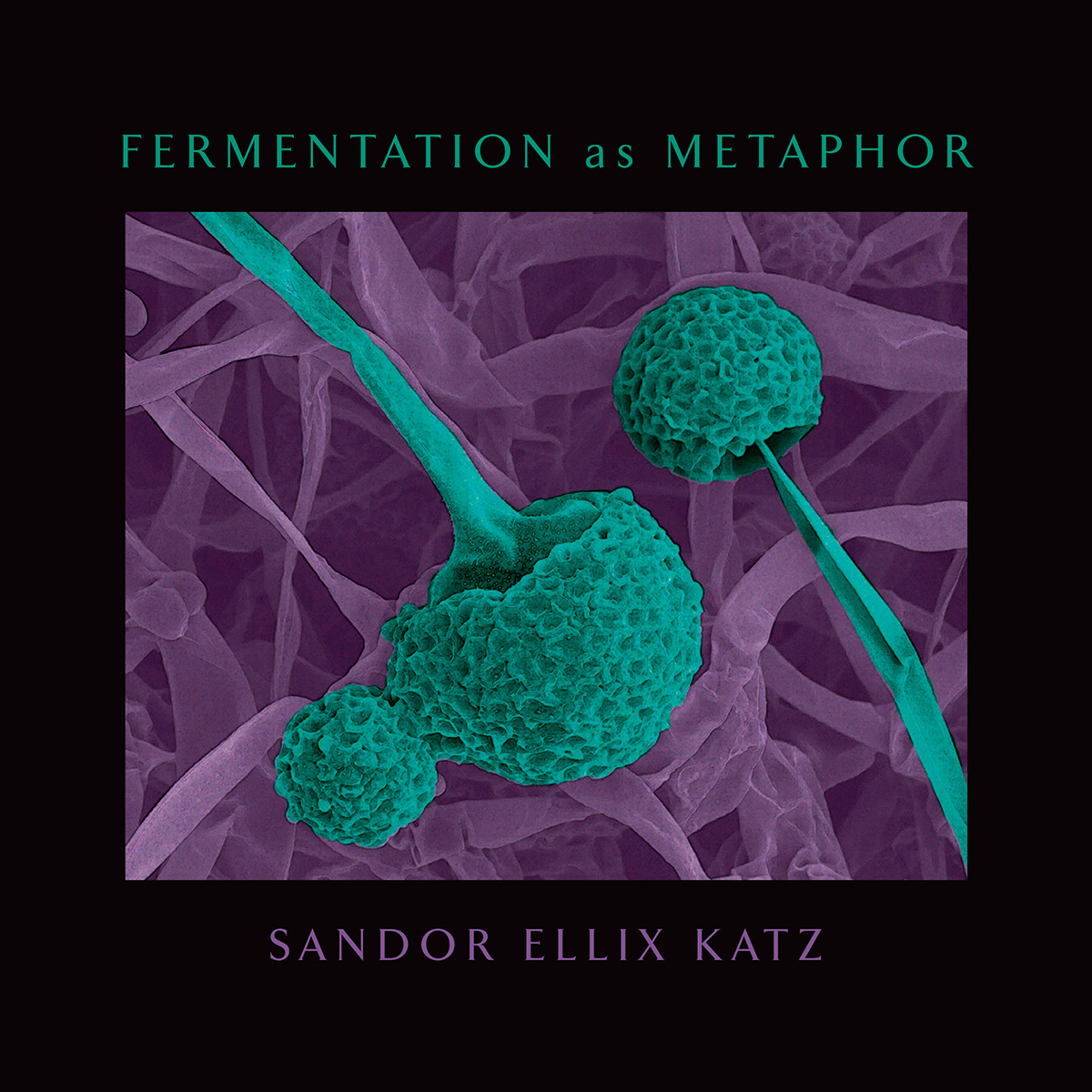 Bestselling author Sandor Katz delivers a mesmerizing treatise on the meaning of fermentation alongside his awe-inspiring photography of this transformative process, teaching us with words and images about ourselves, our culture, and being human.

Throughout this truly one-of-a-kind book, Katz showcases fifty mesmerizing, original images of otherworldly beings from an unseen universe—images of fermented foods and beverages that he has photographed using both a stereoscope and electron microscope—exalting microbial life from the level of "germs" to that of high art. 

Fermentation as Metaphor broadens and redefines our relationship with food and fermentation. It's the perfect gift for serious foodies, fans of fermentation, and non-fiction readers alike.
"Having written his comprehensive guide to all things fermented, The Art of Fermentation (2012) Katz turns philosophical, trying to find deeper meanings in what the physical nature of fermentation means in the wider culture."
—Booklist
"A new book by Sandor Katz is always an event for us fermentos and this one looks great."
—Michael Pollan
About Sandor Ellix Katz
Sandor Ellix Katz is a fermentation revivalist. A self-taught experimentalist who lives in rural Tennessee, his explorations in fermentation developed out of overlapping interests in cooking, nutrition, and gardening. He is the author of two best-selling books: Wild Fermentation and The Art of Fermentation, which won a James Beard Foundation award in 2013. The hundreds of fermentation workshops he has taught around the world have helped catalyze a broad revival of the fermentation arts. The New York Times calls Sandor "one of the unlikely rock stars of the American food scene." For more information, check out his website www.wildfermentation.com.
Terms and Conditions: Discount Codes cannot be combined with any other offers (books on sale or multiple discount codes for example). Sales and special offers are for online orders only (not available for in-store purchase). Free Shipping is applied after the discount is applied (US orders only). Excluding not yet published books. While Supplies Last. All prices are subject to change without prior notice.
International Order? International orders can be placed by phone (802-295-6300) or email. Currency exchange rates may vary at time of shipment. International shipping fees will not include any additional customs fees or tariffs that may be due on your end at delivery.
Realizing international shipping is cost prohibitive our books are available through these partner retailers for international purchasing options: World: www.bookdepository.com, www.wordery.com | Australia: www.booktopia.com.au | Canada: www.amazon.ca | UK: www.amazon.co.uk
Copyright © 2020 Chelsea Green Publishing, All rights reserved.
You are receiving this email because you signed up for our newsletter at ChelseaGreen.com

Our mailing address is:


Want to change how you receive these emails?
You can update your preferences or unsubscribe from this list.



Shop without the noise.
Get our free newsletter of hand-picked sales you need to hear about from the web's best brands.