Guerlain - New LEssentiel Matte Fluid Foundation
Email sent: May 4, 2021 3:00am
High-performance for high-perfection
‌ ‌ ‌ ‌ ‌ ‌ ‌ ‌ ‌ ‌ ‌ ‌ ‌ ‌ ‌ ‌ ‌ ‌ ‌ ‌ ‌ ‌ ‌ ‌ ‌ ‌ ‌ ‌ ‌ ‌ ‌ ‌ ‌ ‌ ‌ ‌ ‌ ‌ ‌ ‌ ‌ ‌ ‌ ‌ ‌ ‌ ‌ ‌ ‌ ‌ ‌ ‌ ‌ ‌ ‌ ‌ ‌ ‌ ‌ ‌ ‌ ‌ ‌ ‌ ‌ ‌ ‌ ‌ ‌ ‌ ‌ ‌ ‌ ‌ ‌ ‌ ‌ ‌ ‌ ‌ ‌ ‌ ‌ ‌ ‌ ‌ ‌ ‌ ‌ ‌ ‌ ‌ ‌ ‌ ‌ ‌ ‌ ‌ ‌ ‌ ‌ ‌ ‌ ‌ ‌ ‌ ‌ ‌ ‌ ‌ ‌ ‌ ‌ ‌ ‌ ‌ ‌ ‌ ‌ ‌ ‌ ‌ ‌ ‌ ‌ ‌ ‌ ‌ ‌ ‌ ‌ ‌ ‌ ‌ ‌ ‌ ‌ ‌ ‌ ‌ ‌ ‌ ‌ ‌ ‌ ‌ ‌ ‌ ‌ ‌ ‌ ‌ ‌ ‌ ‌ ‌ ‌ ‌ ‌ ‌ ‌ ‌ ‌ ‌ ‌ ‌ ‌ ‌ ‌ ‌ ‌ ‌ ‌ ‌ ‌ ‌ ‌ ‌ ‌ ‌ ‌ ‌ ‌ ‌ ‌ ‌ ‌ ‌ ‌ ‌ ‌ ‌ ‌ ‌ ‌ ‌ ‌ ‌ ‌ ‌ ‌ ‌ ‌ ‌ ‌ ‌ ‌ ‌ ‌ ‌ ‌ ‌ ‌ ‌ ‌ ‌ ‌ ‌ ‌ ‌ ‌ ‌ ‌ ‌ ‌ ‌ ‌ ‌ ‌ ‌ ‌ ‌ ‌ ‌ ‌ ‌ ‌ ‌ ‌ ‌ ‌ ‌ ‌ ‌ ‌ ‌ ‌ ‌ ‌ ‌
MATTE FLUID FOUNDATION
24H WEAR
A SKINCARE FOUNDATION WITH 96% NATURALLY-DERIVED INGREDIENTS*
L'Essential has nothing to hide. The remaining 4% have been chosen in good conscience. Their funciton guaranteeing the imperccable, long-lasting gold of the foundation and its sensory qualties
*Calculation based on the international ISO standard 16128 Parts 1 and 2.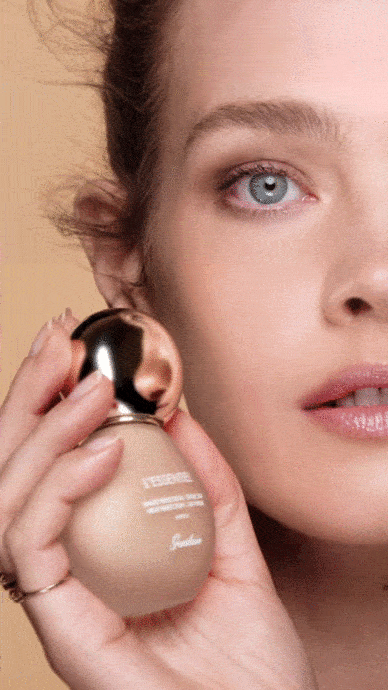 HIGH PERFORMANCE FOR HIGH PERFECTION 
With L'Essentiel High Perfection skin is naturally enhanced to reveal its full beauty. Its second-skin texture offers high coverage without a mask-like effect. Meanwhile, shine is neutralised in perfect comfort to reveal true radiance. This new, highly perfecting foundation wears for 24 hours*.
*Instrumental test, 20 women. 
DISCOVER L'ESSENTIEL ROUTINE
SPOIL MUM WITH GUERLAIN FAVOURITES
 #Guerlain
#GuerlainMakeup
#Guerlainlessentiel
#Makeup
#Guerlain

Follow #Guerlain

© Cosmax Prestige Brands Australia
13/2 Beauchamp Road
Banksmeadow, NSW, 2019
You are receiving this email because you have registered your details with Cosmax Prestige Brands Australia Pty Ltd the official supplier of Guerlain Beauté in Australia.
Other emails from Cosmax Prestige
Shop without the noise.
Get our free newsletter of hand-picked sales you need to hear about from the web's best brands.