Ascolta, gioca e comunica meglio. Migliora la tua configurazione audio!
Email sent: Sep 9, 2021 9:01am
Se non riesci a visualizzare correttamente questa email, seleziona la versione completa.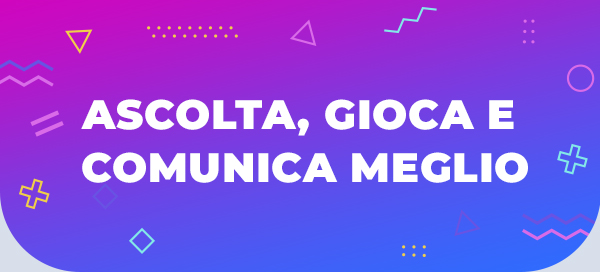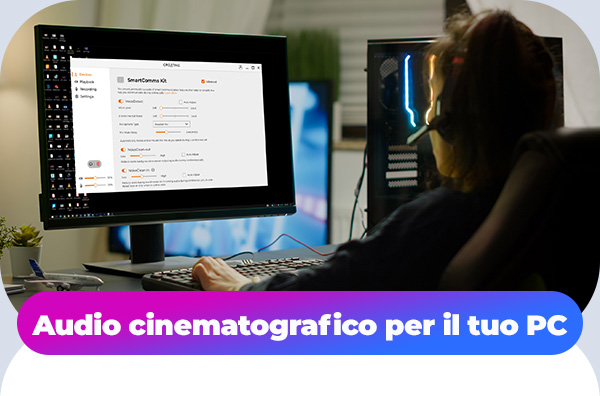 La nuova Sound Blaster Audigy Fx V2 offre audio surround 5.1, risoluzione di riproduzione ad alta fedeltà fino a 24-bit/192kHz a 120dB DNR. Collega il tuo sistema di altoparlanti domestico 5.1 o amplificatore per migliorare l'esperienza cinematografica, oppure collega le cuffie per un'esperienza di ascolto in surround virtuale 5.1 altrettanto coinvolgente. È anche migliorabile con una scheda di espansione opzionale (venduta separatamente).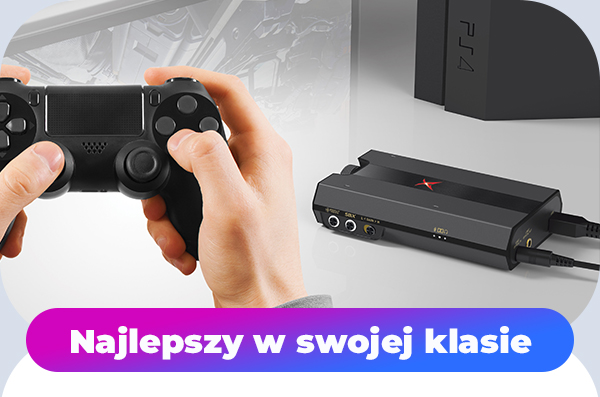 Migliora la tua configurazione audio con Sound BlasterX G6. Questa scheda audio USB è dotata del fantastico amplificatore per cuffie discreto Xamp per un audio incredibilmente dettagliato, vanta la decodifica Dolby Digital, il surround virtuale 7.1 e il bilanciamento del volume della voce di gioco, tra molte altre caratteristiche nella (lunga) lista di impressionanti tecnologie di miglioramento del suono.
Sound BlasterX G6
€149,99
SPEDIZIONE GRATUITA
PER SAPERNE DI PIÙ
| | |
| --- | --- |
| | GRATIS il Aurvana Live! SE dal valore di €99,99 |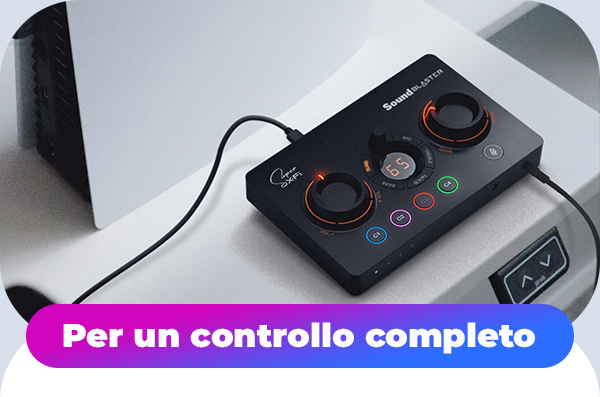 Il tempismo è tutto quando si tratta di vincere e Sound Blaster GC7 può aiutarti a farlo. Ottieni il pieno controllo delle tue impostazioni con i pulsanti programmabili, che si tratti di avviare un'app o attivare impostazioni di streaming specifiche tramite scorciatoie, lascia che GC7 faccia il lavoro per te. Questa scheda audio esterna presenta anche il più recente profilo audio di gioco Super X-Fi, SXFI BATTLE Mode, per offrirti un livello senza precedenti di chiarezza e profondità audio e goderti quindi la migliore esperienza di gioco.
Sound Blaster GC7
€149,99
SPEDIZIONE GRATUITA
PER SAPERNE DI PIÙ
| | |
| --- | --- |
| | GRATIS il Creative Aurvana Trio LS dal valore di €39,99 |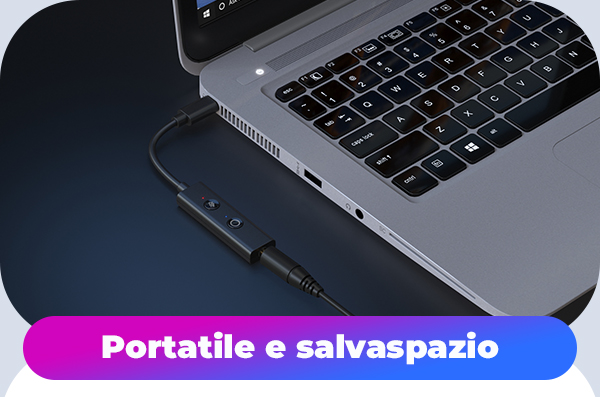 Sound Blaster PLAY! 4 è di piccole dimensioni ma ENORME nelle caratteristiche e funzioni! Con SmartComms Kit, ora puoi usufruire di funzionalità come NoiseClean, una cancellazione del rumore bidirezionale e VoiceDetect, che ti consente di attivare/disattivare automaticamente il microfono. Puoi anche controllare manualmente il microfono con il pulsante di disattivazione del microfono diretto per una maggiore comodità. Sound Blaster PLAY! 4 è inoltre dotato di un pulsante EQ con 2 modalità audio, Dynamic e Bass Boost, per un suono più incisivo.

Sound Blaster X4 è un dispositivo versatile con tre tecnologie surround e sette connettori I/O, comprensiva di una nuova porta di ingresso ottico. Questa scheda audio non solo offre comodi controlli diretti sul dispositivo stesso, ma anche modi più intelligenti per comunicare online utilizzando il nostro SmartComms Kit, una suite di funzionalità di comunicazione intelligenti, VoiceDetect e NoiseClean, progettate per semplificare la modalità di qualsiasi chat di gioco.
NUOVO
Sound Blaster X4 
€149,99
SPEDIZIONE GRATUITA
PER SAPERNE DI PIÙ
| | |
| --- | --- |
| | GRATIS il Aurvana Live! SE dal valore di €99,99 |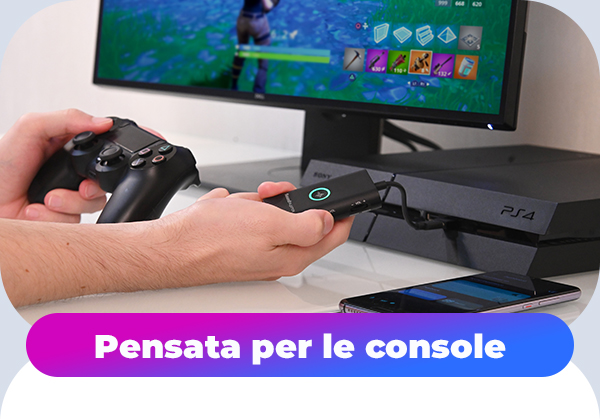 Una semplice soluzione audio plug-and-play per la tua console, Sound Blaster G3 non solo migliorerà istantaneamente l'audio di gioco, ma ti presenterà anche una serie di comode funzioni come GameVoice Mix che ti consente di bilanciare i livelli di volume della musica di sottofondo del gioco e la chat vocale dei compagni di squadra.

Le offerte sono valide fino al 12 settembre 2021, fino ad esaurimento scorte!
Questa comunicazione ti è stata inviata perché sei iscritto alla newsletter Creative.
Il tuo indirizzo di iscrizione è: -.
Per essere sicuro/a di ricevere i nostri messaggi e-mail aggiungi il seguente indirizzo [email protected] alla tua rubrica.
Copyright © 2021. Tutti i diritti riservati a Creative Labs (Europe) Limited, N. reg: 580841
Unit Q2, North Ring Business Park, Santry, Dublin, D09 EV70, Ireland.
I risparmi sono calcolati in base al prezzo completo del prodotto di vendita.
Pur impegnandosi per fornire informazioni precise e aggiornate, Creative non dichiara alcunché né offre alcuna garanzia, espressa o implicita, relativamente alla completezza, accuratezza, affidabilità, idoneità o disponibilità in merito a informazioni, prodotti, servizi o offerte contenuti nel presente messaggio e-mail per alcun motivo. Prezzo e disponibilità dei prodotti, dei servizi e delle offerte variano in base al Paese e sono soggetti a modifiche senza preavviso.
Shop without the noise.
Get our free newsletter of hand-picked sales you need to hear about from the web's best brands.