Are You Using The Correct Cleaning Rod?
Learn How To Determine What Length Works Best!
This email was sent
Determining Correct Cleaning Rod Length
Bolt Action
For bolt action rifles, Bore Tech recommends that the cleaning rod handle stops before it passes over the rifle stock. This prevents interference with high cheek pieces, accounts for rod guide length, and keeps the rod centered in the bore.
1. Measure the Overall Length (OAL) of your firearms
2. Using measurement, select the next longest rod length available
Example: Rifle OAL= 42.5 Inches; Recommended Rod Length = 44.0 Inches
AR Platform
1. Measure barrel length, including any flash hiders, brakes, etc.
2. Measure rod guide OAL
3: Use measurements and below formula to calculate recommended rod length
Barrel Length + Rod Guide Length + 3 Inches = Recommended Rod Length
Example: Barrel/Flash Hide OAL = 18.0 Inches
AR-15 Patch Guide OAL = 14.0 Inches
Additional Length = 3.0 Inches
Formula Results = 35.0 Inches; Proper Rod Length = 36 Inches
Semi-Auto/Lever Action
For semi-auto/leaver action rifles that must be cleaned from the muzzle, Bore Tech recommends trying to keep the rod length as short as possible while making sure that jags and brushes completely clear the chamber. A muzzle guard is recommended.
1. Measure barrel length including any flash hiders, brakes, etc.
2. Using measurement, select the next longest rod length available
Example: Barrel OAL = 22.0 Inches; Recommended Rod Length = 25.0 Inches
Rod Length
All rod lengths are the "Working Length" of the rod. The measurements DO NOT include the length of the handle. For rod overall length, add 5.5 inches to the rod's working length.
Click Below For More Info On Bore Tech Products
Bore Tech 
Bore Stix Cleaning Rods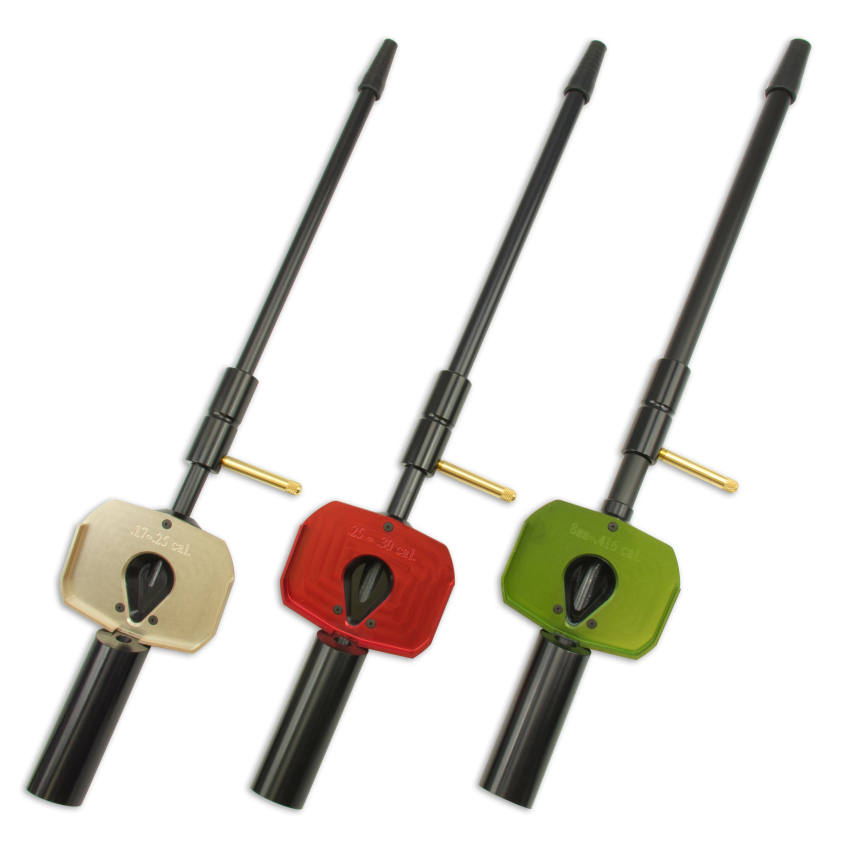 Bore Tech
Patch Guides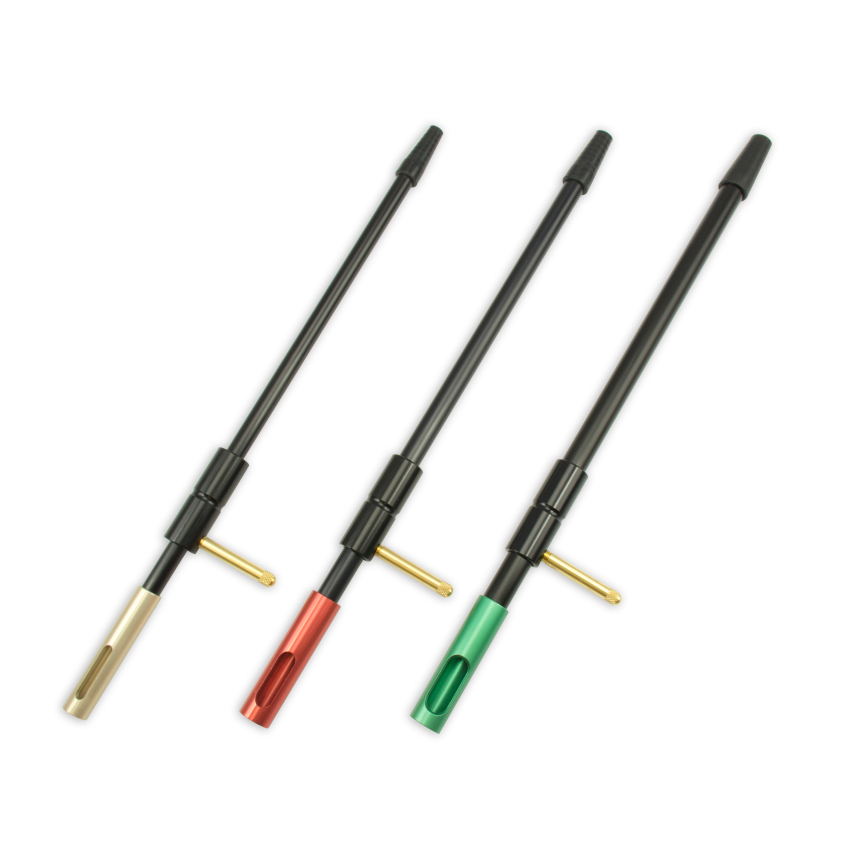 Bore Tech 
Bore Guides
Bore Tech 
Eliminator Bore Cleaner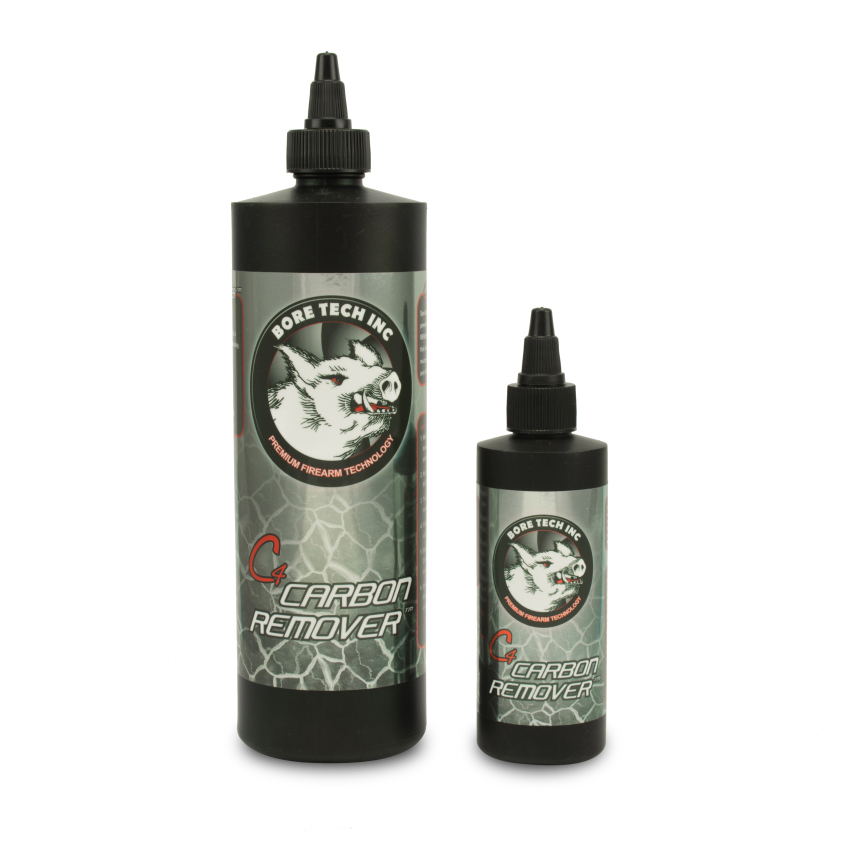 Bore Tech
C4 Carbon Remover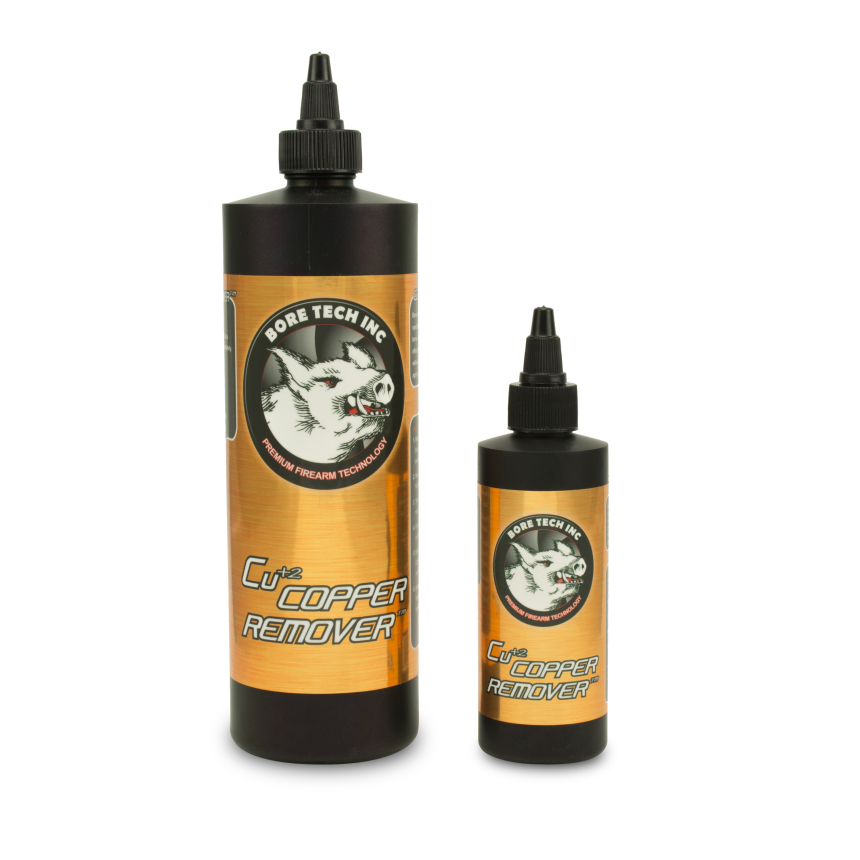 Bore Tech 
Cu+2 Copper Remover
Our mailing address is:
Creedmoor Sports Inc
167 Creedmoor Way
Anniston, AL 36205
*We attempt to be as accurate as possible and eliminate errors on our Site; however, We do not warrant that any product, service, description, photograph, pricing or other information is accurate, complete, reliable, current or error-free. In the event of an error, whether on this email or Site, in an order confirmation, in processing an order, delivering a product or service or otherwise, We reserve the right to correct such error and revise your order accordingly if necessary (including charging the correct price) or to cancel the order and refund any amount charged. Your sole remedy in the event of such an error is to cancel your order and obtain a refund. Current discounts and holiday promotions are not valid on previous purchases. *Creedmoor Sports reserves the right to cancel or modify any promotion at any time.

Want to change how you receive these emails?
You can update your preferences or unsubscribe from this list.

Recent emails from Creedmoor Sports

See more