Don't Complicate The Reloading Process!
Forster Co-Ax Presses In Stock!
This email was sent
Forster Co-Ax Presses In Stock!
Forster Co-Ax Press With S Jaws
In Stock and Only $354.95!
No need to complicate the reloading process. The Co-Ax Press keeps it simple while still delivering famous Forster precision. The Forster Co-Ax Loading Press comes with several unique features that help make it truly one of a kind.
Click Here To Learn More
Features Include:
Perfect alignment of the die and the case. The Shell Holder Jaws are designed to float with the die, which allows the case to center precisely in the die. The top of the stroke comes to a rock-solid stop for consistency of headspace and bullet seating dimensions.

Requires very little force to use. With three times the mechanical advantage of an ordinary "C" press, the Co-Ax Press is so effortless that full-length sizing can actually be accomplished by operating the handle with just one finger.

Versatile. Requires no heavy mounting, which means that it could even be used on your kitchen table; or for use at the range, mount the press to a board, then clamp the assembly to a truck gate or a portable bench.

Compatible. Accepts any standard 7/8"-14 reloading die. Locking rings need to have a thickness of .311" to .317" with an outer diameter of 1 3/8". 

Quick die changing. You can actually change from a sizing die to a seater die in two seconds. This "slide-in-slide-out" die changing also maintains the integrity of your die's setting.

Long life. There is absolutely no torque on the die holding portion of the Co-Ax Press due to the unique linkage and pivots design. All forces are in equilibrium whether the press is at maximum work load or at rest.

Unique top priming device seats primers to factory specifications. The seater is always at right angles to the case head. Primers will not flip or tip; they will be seated straight, level and at a uniform distance below the case head. Primers cannot be crushed, nor will they protrude from the case head and cause premature firing.

Heavy-duty. Rugged, automotive-grade, ductile iron has less porosity than other types of castings.

Durable. Baked on powder coat finish prevents corrosion and is easy to clean.

Easy housekeeping. A self-contained spent primer catcher system passes all primers, ground glass and dirty carbon through a tube and into a cup, keeping all working parts, as well as the floor, free of dirt and abrasives. The drop tube, which is threaded into the guide block below the shell holder, directs all residue into the cup below the press. The tube and cup follow the guide block during the sizing and seating process. Simply unscrew the cup to empty it.

Plenty of working room. There are no frame supports or swinging primer arms to interfere or cause an obstruction. It works the same for either right- or left-handed operators.


No shell holders required. "S" (Standard) Shell Holder Jaws hold 90% of commercial cartridges, and the Optional "LS" (Large/Small) Shell Holder Jaws cover most of the remaining 10%. To handle those cartridges that are not covered by the "S" or "LS" Shell Holder Jaws, see the Shell Holder Adapter Plate.

Quality. Manufactured in the U.S.

More Forster Reloading Products
| | |
| --- | --- |
| Forster Standard Bullet Puller- Collets Not Included | |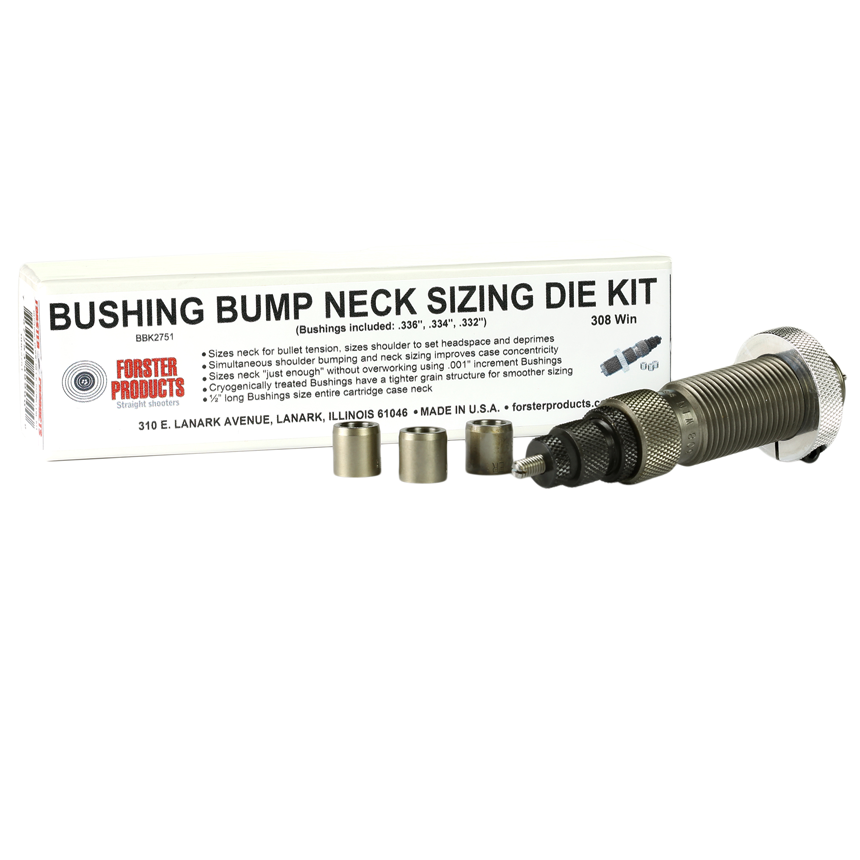 Forster Bushing Bump Neck Sizing Die Kit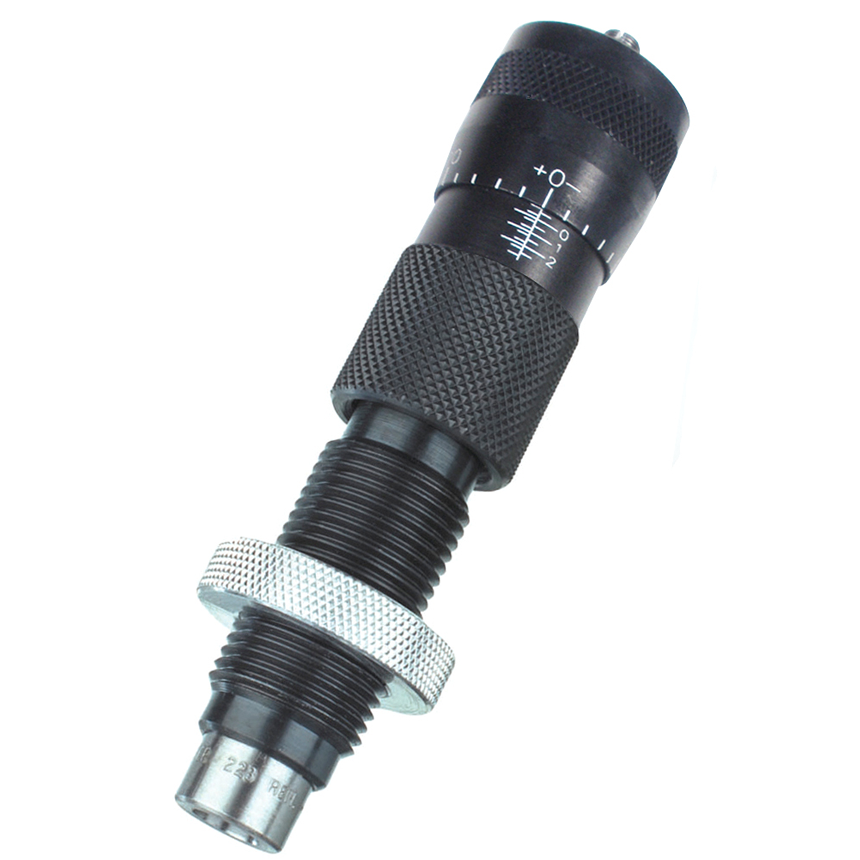 Forster Ultra Micrometer Seater Die
Our mailing address is:
Creedmoor Sports Inc
167 Creedmoor Way
Anniston, AL 36205
*We attempt to be as accurate as possible and eliminate errors on our Site; however, We do not warrant that any product, service, description, photograph, pricing or other information is accurate, complete, reliable, current or error-free. In the event of an error, whether on this email or Site, in an order confirmation, in processing an order, delivering a product or service or otherwise, We reserve the right to correct such error and revise your order accordingly if necessary (including charging the correct price) or to cancel the order and refund any amount charged. Your sole remedy in the event of such an error is to cancel your order and obtain a refund. Current discounts and holiday promotions are not valid on previous purchases. *Creedmoor Sports reserves the right to cancel or modify any promotion at any time. 
Want to change how you receive these emails?
You can update your preferences or unsubscribe from this list.


Recent emails from Creedmoor Sports

See more