Dry Fire Better With Your M1 or M1A
Use The Mantis X Training System
This email was sent
Creedmoor Sports M1/M14 Mount
for Mantis-X Training System
Dry firing is one of the best ways you can train. However, without a device like the Mantis, it's difficult to monitor the quality of your dry fire training. You can now attach the Mantis X devices to your M1 or M1A and see your shot approach, trigger squeeze, and follow-through.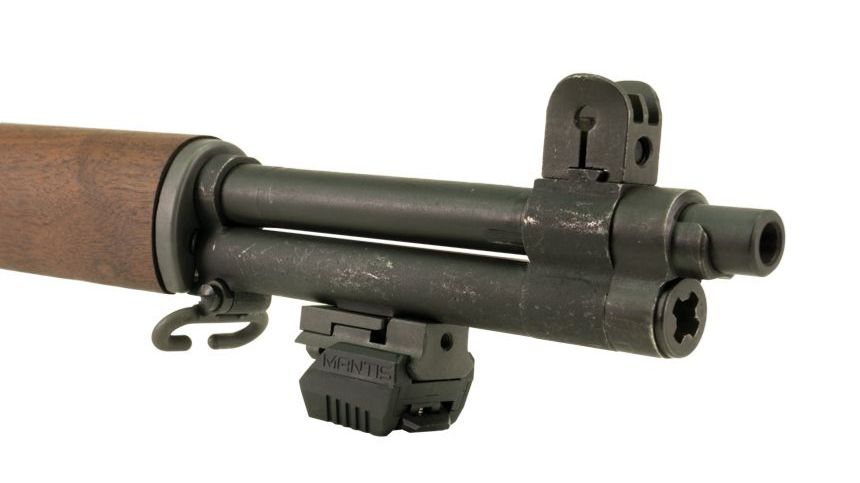 This adapter is compatible with the M1905 and M6 Bayonet Lug. This adapter is designed to allow you to utilize the bayonet lug on your rifle to firmly and securely attached the Mantis X2, X3, and X10 Elite training aids to your rifle. The adapter is compatible for use during dry and live fire sessions allowing you to capture data both on and off the range.
Includes:
Bayonet Lug Adapter

Lock Bar

Mounting Screw

Tension Screw

5/64 Allen Key

1/8 Allen Key
Mantis X10
Shooting Performance System
The X10 is part of the second generation of Mantis Shooting Performance Systems. The key features of the second generation hardware include:
40% smaller
50% lighter
3x the battery life
4x the data rate
Quick detach system
Mantis X3
Shooting Performance System
The X3 mounts to standard universal accessory rails. Collecting thousands of data points per second, the X3 analyzes your shooting in real-time. For both pistols and rifles, the X3 works with dry fire, live fire, airsoft/CO2, and simulated firearm systems. 
Mantis X2
Shooting Performance System
The Mantis X2 is the most powerful training aid for dry fire-only practice. There is nothing at this price point that will give you this level of feedback for dry fire. Collecting thousands of data points per second, the X2 analyzes your shooting in real-time. For both pistols and rifles, the X2 works with dry fire on your actual firearm.
Our mailing address is:
Creedmoor Sports Inc
167 Creedmoor Way
Anniston, AL 36205
*We attempt to be as accurate as possible and eliminate errors on our Site; however, We do not warrant that any product, service, description, photograph, pricing or other information is accurate, complete, reliable, current or error-free. In the event of an error, whether on this email or Site, in an order confirmation, in processing an order, delivering a product or service or otherwise, We reserve the right to correct such error and revise your order accordingly if necessary (including charging the correct price) or to cancel the order and refund any amount charged. Your sole remedy in the event of such an error is to cancel your order and obtain a refund. Current discounts and holiday promotions are not valid on previous purchases. *Creedmoor Sports reserves the right to cancel or modify any promotion at any time.

Want to change how you receive these emails?
You can update your preferences or unsubscribe from this list.


Recent emails from Creedmoor Sports

See more