Happy Independence Day From Creedmoor Sports!
Promo Code: FREEDOM *Free Shipping On Orders $99+!
This email was sent
Promo Code: FREEDOM *Free Shipping On Orders $99+!
*Free Shipping Ends Tomorrow at Noon Central!
Creedmoor Sports Multi-Caliber Bullet Comparator
This tool is manufactured in the USA out of high-grade stainless steel and will last a lifetime of use. The comparator features six measurements with each hole being precisely machined for a given bore diameter that matches the bullet caliber. On one side you will see the imperial bullet caliber engrave, on the reverse side is the metric equivalent.
Click Here to Learn More
Creedmoor Sports TRX-925 Precision Reloading Scale
Introducing the TRX-925 precision digital reloading scale by Creedmoor Sports. Our development team set out to create one of the most accurate and precise scales on the market that directly meet the needs of reloaders who are looking for the pinnacle of performance. To achieve this level of precision and accuracy, the team focused on the needs of reloaders first and foremost, and worked to develop a high-performance scale that aims to be the premier reloading scale on the market.
Click Here to Learn More
Creedmoor Enhanced Press Head for Redding T-7
The Creedmoor Enhanced Press Head is a direct drop-in upgrade to the Redding T-7 and can be installed in a matter of minutes. Manufactured from solid 416 stainless steel bar stock, the same material used in premium rifle barrels and actions, the Head has a premium finish, offers higher corrosion and wear resistance, and incorporates a thread quality second to none. The machining process is held to tight tolerances with particular care paid to maintaining flatness of both top and bottom surfaces. This helps maintain a true perpendicular relationship between the head and die, reducing run out in bullet seating operations. 
Creedmoor Sports
THE PUCK Multi Tool
$14.95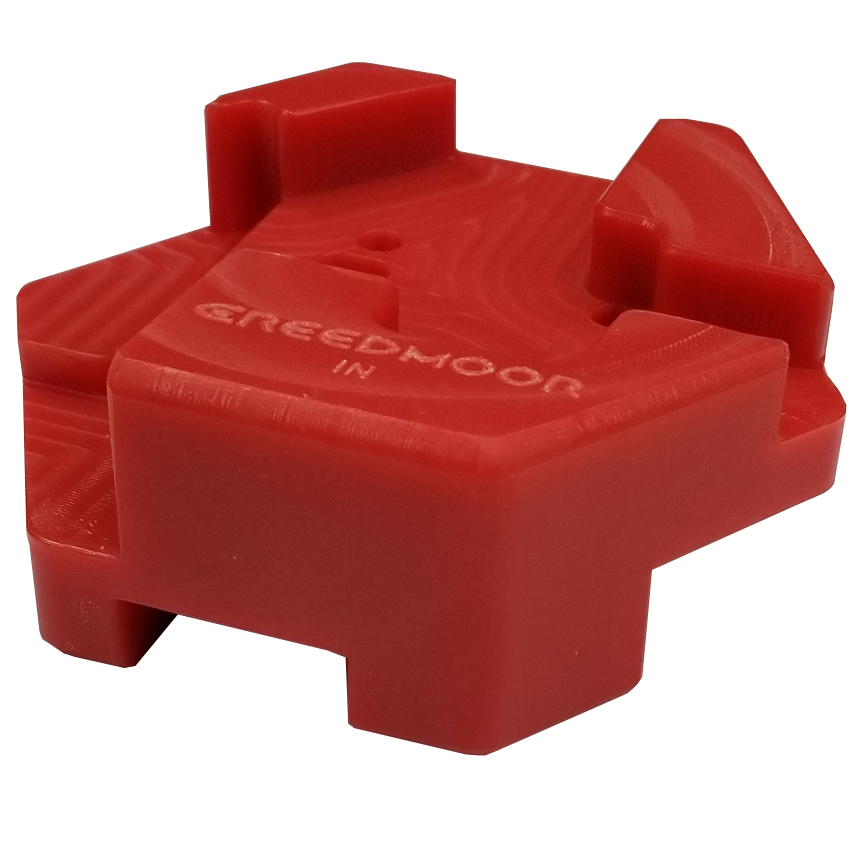 Creedmoor Sports
AR-15 A2 Front Sight
Bench Block
$39.95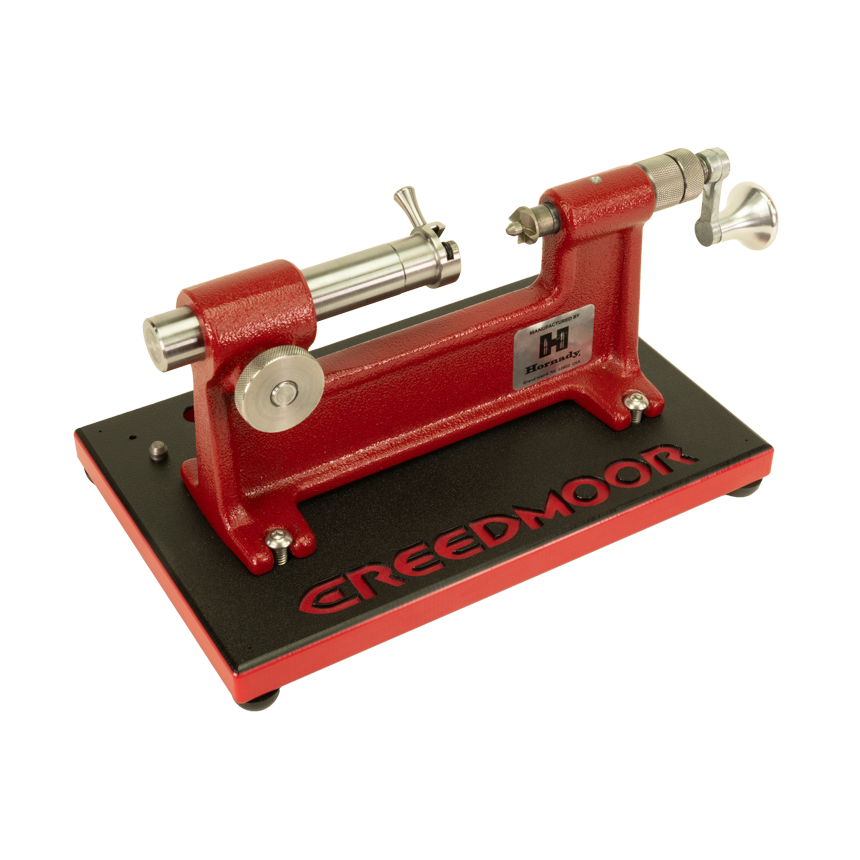 Creedmoor Hornady Case Trimmer Platform Only
$34.95

Our mailing address is:
Creedmoor Sports Inc
167 Creedmoor Way
Anniston, AL 36205
*We attempt to be as accurate as possible and eliminate errors on our Site; however, We do not warrant that any product, service, description, photograph, pricing or other information is accurate, complete, reliable, current or error-free. In the event of an error, whether on this email or Site, in an order confirmation, in processing an order, delivering a product or service or otherwise, We reserve the right to correct such error and revise your order accordingly if necessary (including charging the correct price) or to cancel the order and refund any amount charged. Your sole remedy in the event of such an error is to cancel your order and obtain a refund. Current discounts and holiday promotions are not valid on previous purchases. *Creedmoor Sports reserves the right to cancel or modify any promotion at any time. *FREE GROUND SHIPPING: This is a limited-time offer. Some exclusions apply (ammunition, tumbler media, plastic beads, portable air gun ranges, targets, cleaning rods, and posters). Drop shipped items (all Giraud and Gracey products, CTK products, Big Shot Tumblers) exempt. Creedmoor Sports Inc. reserves the right to modify or cancel the offer at any time. Free Shipping valid for 48 contiguous states only. Not valid on previous purchases.
Want to change how you receive these emails?
You can update your preferences or unsubscribe from this list.


Recent emails from Creedmoor Sports

See more