Mother's Day Special On Spotting Scope Mount!
Watch Mom's Target From The Bench!
This email was sent
Creedmoor 3/4" Complete Bench Mount
Keep your scope near you without anything else getting in the way. Tripods are always getting bumped around on the bench or they're too far away if you have them set up on the ground beside the bench. This mount clamps to the bench and allows the scope to be suspended near your face, with nothing below it to get bumped. If your buddy wants to take a look through the scope, spin the horizontal boom piece away from the bench. It adjusts up and down and left and right. Set up the scope head in any configuration that works best for you.
Features:
3/4" solid aluminum rods for the vertical and horizontal placement (18" in length)
Blue anodized adjustable scope head
Micro-adjustment clamping stopper
Anti-pivot pins to keep the mount from twisting on the edge of the bench
Durable anti-slip rubber on the clamp
Click Below To Watch Video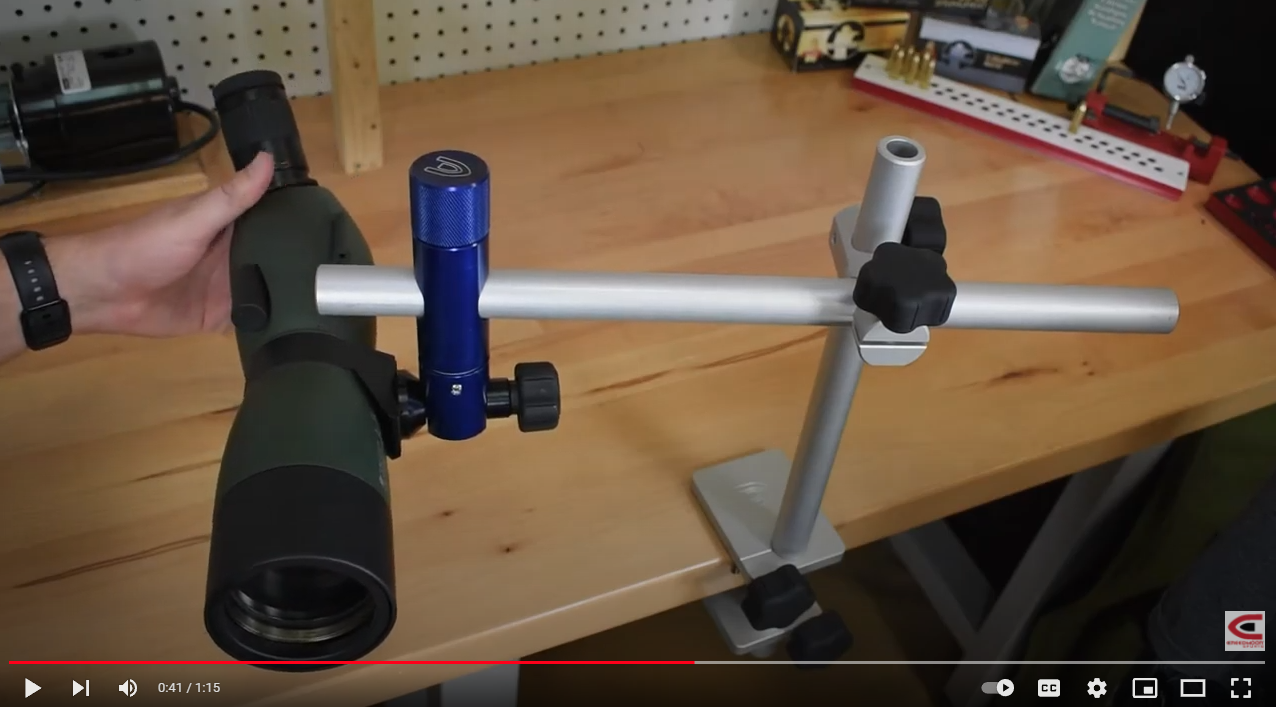 Our mailing address is:
Creedmoor Sports Inc
167 Creedmoor Way
Anniston, AL 36205
*We attempt to be as accurate as possible and eliminate errors on our Site; however, We do not warrant that any product, service, description, photograph, pricing or other information is accurate, complete, reliable, current or error-free. In the event of an error, whether on this email or Site, in an order confirmation, in processing an order, delivering a product or service or otherwise, We reserve the right to correct such error and revise your order accordingly if necessary (including charging the correct price) or to cancel the order and refund any amount charged. Your sole remedy in the event of such an error is to cancel your order and obtain a refund. Current discounts and holiday promotions are not valid on previous purchases. *Creedmoor Sports reserves the right to cancel or modify any promotion at any time.

Want to change how you receive these emails?
You can update your preferences or unsubscribe from this list.


Recent emails from Creedmoor Sports

See more