Train Hard - Train Often - With American Bullet Company Bullets
Now available in 100, 250, and 500 count boxes!
This email was sent

Now Available in 100, 250, and 500 Count Boxes!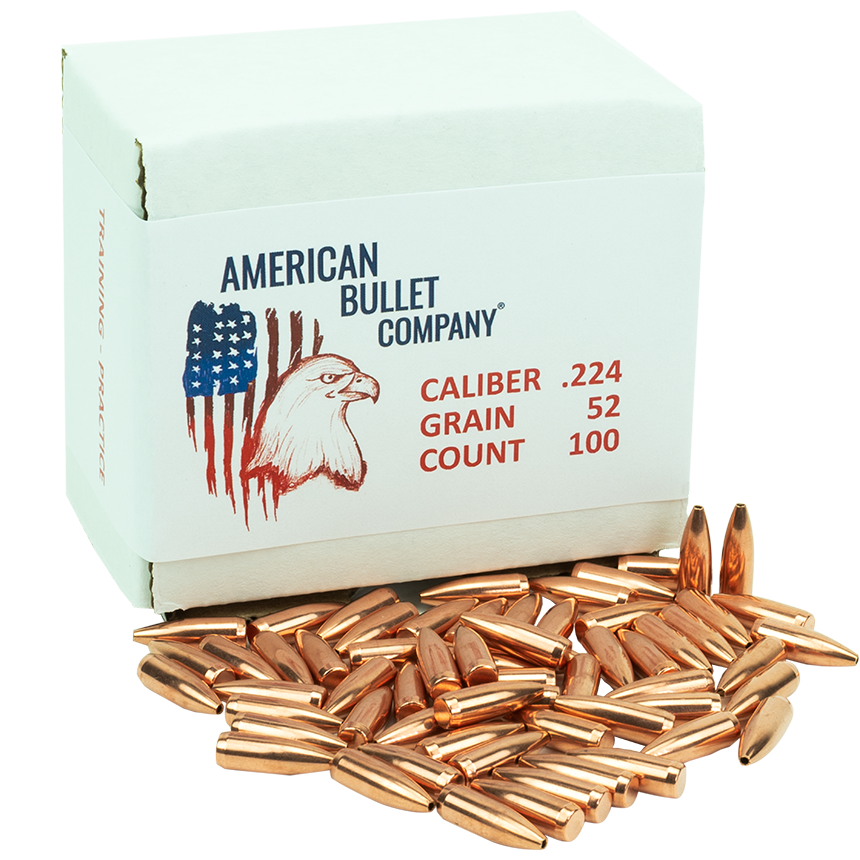 American Bullet Company
.224 52 Gr HPBT
$22.95 - $104.95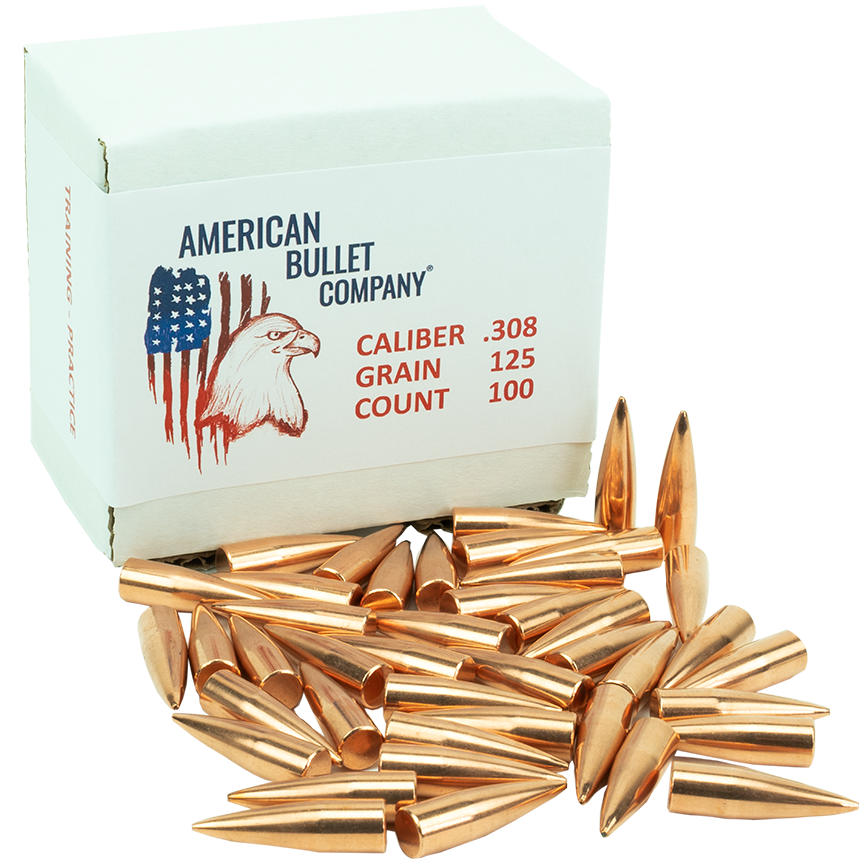 American Bullet Company
.308 125 Gr HPBT
$34.95 - $169.95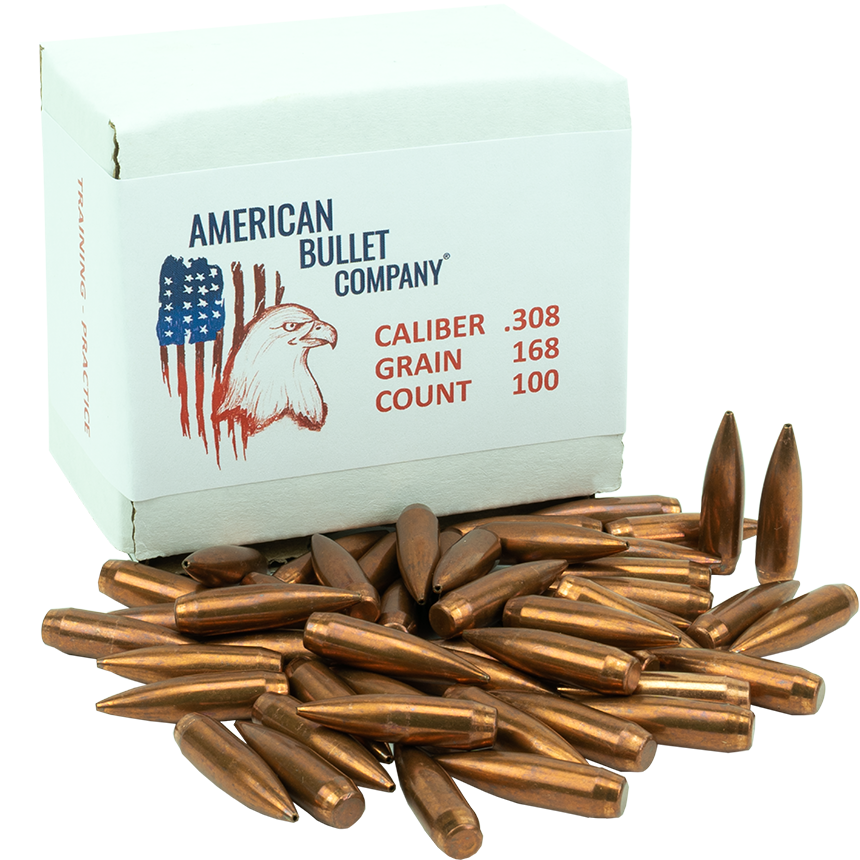 American Bullet Company
.308 168 Gr HPBT
$37.95 - $178.95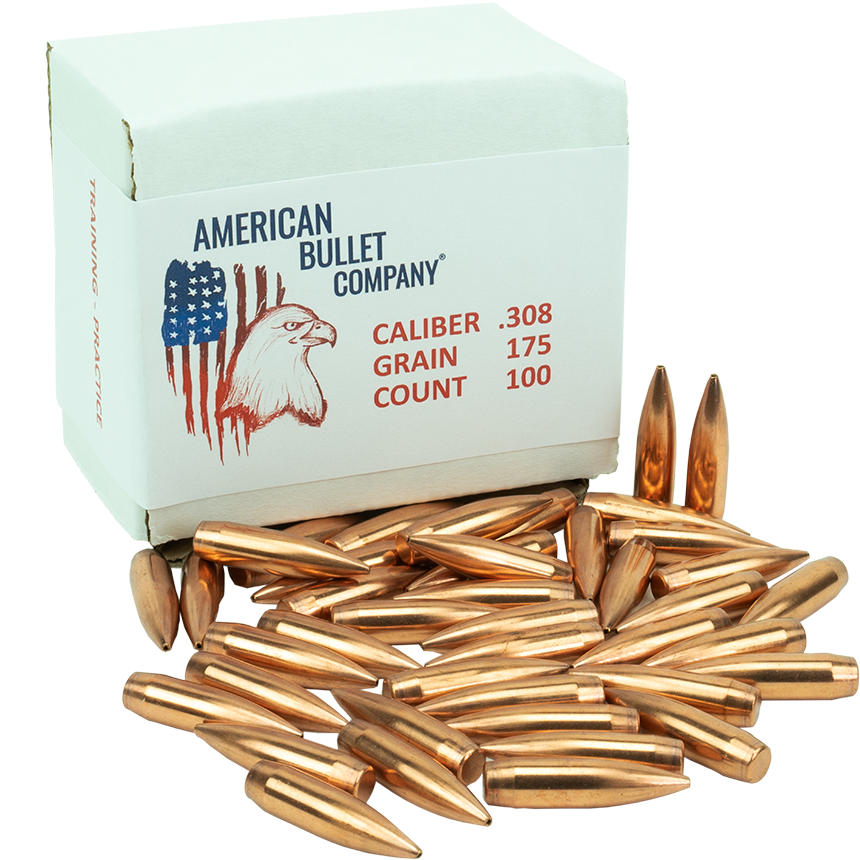 American Bullet Company
.308 175 Gr HPBT
$24.95 - $116.95
What have shooters said about American Bullet Company Bullets?

"Great bullets for the price, the misses are on me!!"

"I shoot these along side my Sierra Matchking 175's and see no difference in accuracy, even at 850 yards. Will buy again."

"I use these to reload for my AR10. I can hold sub moa out to 300 rather easily with these. I imagine in a bolt gun I'd be able to do 1/2 moa reliably."
We believe a key to winning a competition is the practice time you put in leading up to the match. American Bullet Company bullets are an excellent tool for competitors who want to spend more time on the range perfecting their position, trigger pull, and wind reading skills…all of which are critical to match day performance.

American Bullet Company bullets technically are factory seconds, and are priced accordingly to provide more range time without breaking the bank. But, since Distinguished Rifleman Scott Young recently shot scores of 597 and 600 out of 600, with very high X counts, it's easy to see they do not sacrifice on performance.
Click Here To See All American Bullet Company Bullets
SHOP ALL CREEDMOOR SPORTS PRODUCTS

Our mailing address is:
Creedmoor Sports Inc
167 Creedmoor Way
Anniston, AL 36205
*We attempt to be as accurate as possible and eliminate errors on our Site; however, We do not warrant that any product, service, description, photograph, pricing or other information is accurate, complete, reliable, current or error-free. In the event of an error, whether on this email or Site, in an order confirmation, in processing an order, delivering a product or service or otherwise, We reserve the right to correct such error and revise your order accordingly if necessary (including charging the correct price) or to cancel the order and refund any amount charged. Your sole remedy in the event of such an error is to cancel your order and obtain a refund. Current discounts and holiday promotions are not valid on previous purchases. *Creedmoor Sports reserves the right to cancel or modify any promotion at any time.

Want to change how you receive these emails?
You can update your preferences or unsubscribe from this list.


Recent emails from Creedmoor Sports

See more