Put Your Skills to the TEST in War of the Gods
Email sent: May 5, 2020 2:09pm
Crowfall's TEST server heats up in The Dregs and The Infected
Put Your Skills to the TEST in War of the Gods
Crowfall's War of the Gods (Update 5.110) testing has progressed to Phase 2 on the TEST server where playtesters got their first taste of guild vs. guild campaigns in The Dregs. The Dregs is the last major gameplay system to be implemented prior to launch. This signifies that Crowfall is closing in on its official alpha milestone! 
Between campaigns, playtesters are also taking full advantage of all there is to offer in The Infected, an intermediate world between the protected training area of God's Reach and the full-throttle excitement of campaigns in The Dregs. The Infected is a proving ground where PVP is possible, but the risk is minimized with a "no looting" ruleset. There, you can experiment with different Race/Class combinations, explore the different types of harvesting and crafting, and "skill up" your battle prowess as you wait for the next campaign to kick off in The Dregs.   
We invite you to participate in these historic battles and to provide the valuable feedback we need to continue improving the gameplay experience. Download the TEST patcher on our Client Download page, scroll down to where you see "Download Test Patcher" and click to join us!
PHASE 3 OF TEST IS COMING NEXT
  
Phase 3 of the War of the Gods update will introduce our New Player Experience. We are not ready to reveal the details about this new gameplay experience yet, but it will offer all of our players a chance to get off to a fast start while being introduced to the Crowfall universe and its lore.
 
EARLY BIRD GUILD REWARDS
 
Guild leaders, don't miss your chance to take advantage of our Earliest Bird Guild Rewards!
 
The Earliest Bird Guild Rewards offer guilds 1,000 crowns per backer that joins their guild from now until the start of beta testing. Crowns will be deposited in the guild wallet at the start of our official beta test for every backer who is in the guild. Plus, any guild members recruited into the guild during this period will receive a 10% discount on their next Crowfall Store purchase after joining the guild.
 
Looking for a guild? Browse the Guild Recruiting forum to find a guild that suits your style! 
JOIN THE ACE Q&A MAY 7th 11 AM CDT
 
Join us on Thursday, May 7, at 11 AM CDT | 6 PM CEST as J. Todd Coleman (Co-Founder, Creative Director) and Thomas Blair (Design Director) update the status of The War of the Gods (5.110) testing. They'll share what we've learned so far, give a first look at what's coming next and answer player questions. We also want to hear from you! Jump into the Twitch chat during the stream to post your comments and questions.
CROW APPRECIATION REWARDS 

Become a backer by MAY 24th to get the ETERNAL CHAMPION VICTORY SALUTE!
 
We know that Crows are competitive by nature, like their Gods, so the May reward allows Eternal Crows to celebrate their hard-fought victories in style with the Eternal Champion Victory Salute!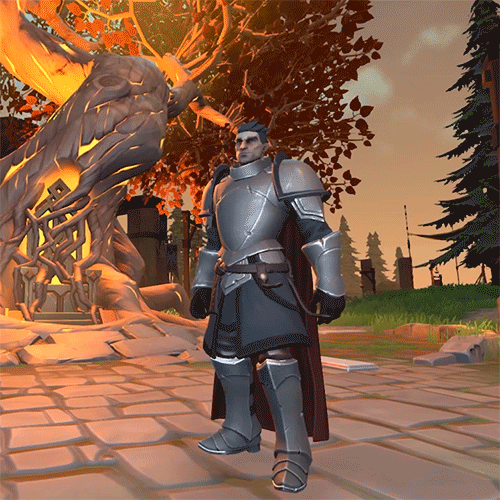 Once you become a Crowfall backer, the rewards are yours! Check out the great Crow Rewards and find out more here.
 
Copyright © 2020 ArtCraft Entertainment. All rights reserved.
The Crowfall newsletter, "As the Crow Flies..." is sent to our valued supporters who've subscribed through the www.crowfall.com website.
Our mailing address is:
Privacy Policy
Want to change how you receive these emails?

Other emails from Crowfall
Shop without the noise.
Get our free newsletter of hand-picked sales you need to hear about from the web's best brands.