Easy breezy beach dresses 🔆🔆🔆
This email was sent
Easy breezy summer dresses
The smell of summer is in the air. We're having a cracking week of "winter" weather here in Perth (sorry if you're elsewhere!). At 27*C its feeling pretty toasty today. The perfect time to start thinking about summer fashion. We have some beautiful pieces in store that can be worn as beach dresses/capes, or dressed up for an afternoon out with the girls! They're all made from light and breezy materials including 100% cotton and/or 100% viscose.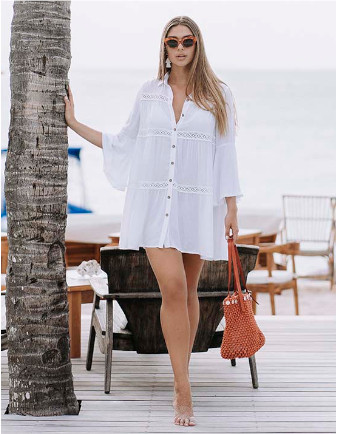 The Avisa shirt dress is a beautifully designed whimsical and feminine dress. Its made from 100% cotton so it's perfect for warm days. This is a versatile piece - throw it over your bikini whilst at the beach or resort, or  dress it up tucked into the front of jeans for the perfect casual Friday or evening outfit.  This dress is available in S/M (8-10) and M/L (12-14).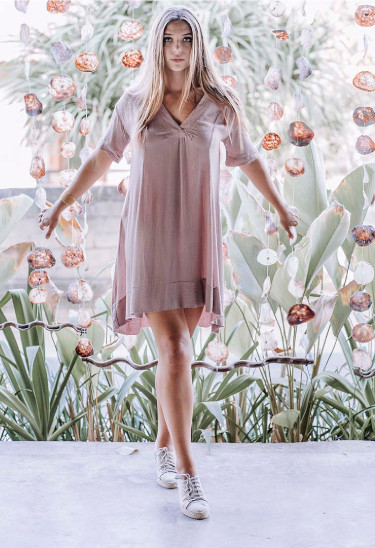 The Thira dress is 100% viscose. Its the perfect crush resistant dress for summer holidays. It has very fine vertical gold stripes threaded through this blush fabric. A light dress, perfect for spring through to summer. RRP $110. We have the following sizes remaining - S, M & XL.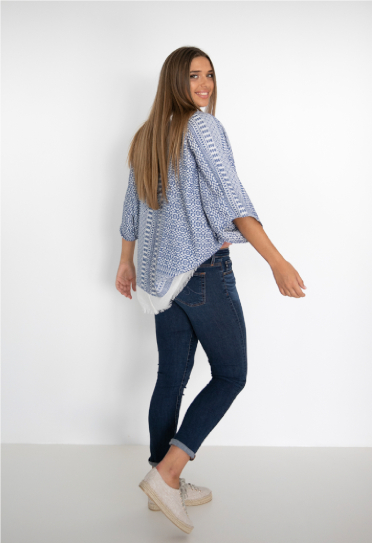 The Casablanca cape is 100% cotton. You have to feel this fabric to believe how soft it is. It has an open front and frayed white edge for a boho feel. The blue through the pattern is incredibly flattering on all skin tones. Keep the sun off your shoulders by throwing over your swimwear, or pull it on over a cami with jeans and wear as a casual spring jacket. This cape comes in one size and is design for a relaxed fit. RRP $119.95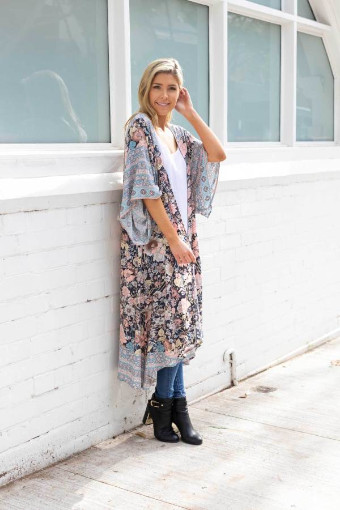 The Zara Kimono's pattern and colours are totally on trend. Its made from 100% viscose which makes it crush resistant - because everyone hates ironing! It can be worn as a beach robe or over a cami and jeans as a casual whimsical jacket. You can also match it with a belt and turn it into a cute little wrap kimono dress. RRP $69.95