High waisted heaven 👙 😇
This email was sent
High-waist heaven!
We're sure you've seen a lot of tiny weeny bikinis around the beaches. We love this look, but teeny weeny isn't for everyone!

High waisted bikinis are in style again this season. The high waisted bikini exudes femininity and sexiness. Its perfect for those who aren't as comfy showing too much skin or those who just want something a little different. 

These vintage inspired styles look good on many different body types.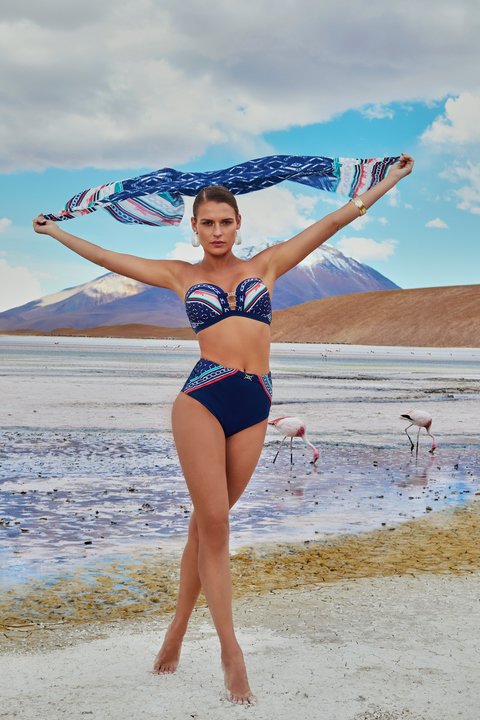 These elegant high-waisted pants from Jets are an ode to the Riviera.

They are seamless look with a placement print and cute little fixed chain detail at the centre of the waist band. 

The colours in the pattern allow these pants to be matched with a range of different coloured tops including navy, red or green. 
These purple high-waisted pants by XCHARNAUD are just gorgeous. They come with an adorable pink belt. These pants sit beautifully on the waist and have a slightly higher cut around the legs to give just a hint of cheek. These babies are also made from fully recyclable lycra.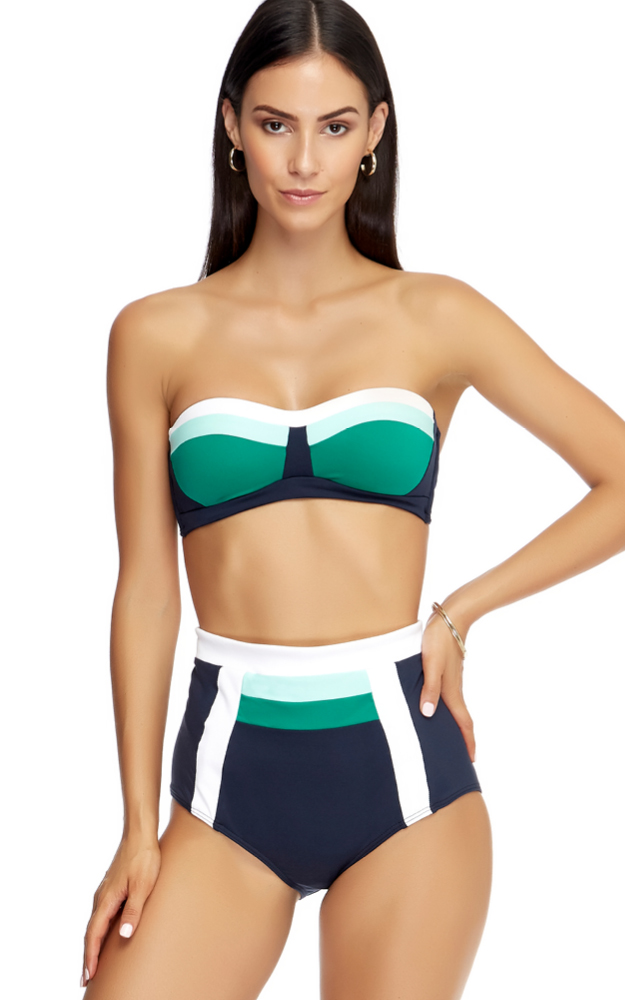 Another amazing design by Jets. These colour-block high-waisted pants belong on a  sexy Bond girl. They sit a little higher than Jets' Riviera high-waisted pants. They can be matched with Jets matching halter, or any navy top.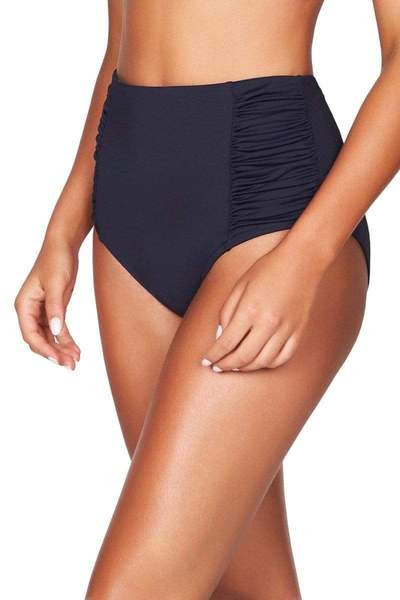 These high-waisted pants by Sea Level come in a range of colours. They have a beautiful fit and the gathered sides allow the pants to sit perfectly on the waist (avoiding any muffin top). These are a great staple that can be matched with a range of bikini tops.