Up To 50% Off Now On
Mid-Season Sale starts now. Save on fashion, home and electrical.
This email was sent
on selected fashion, shoes, accessories, homewares and electrical.
or more on selected full-priced beauty from Foreo, In Essence, Natio, L'Occitane, Calvin Klein and more.
Limited Time Offers – En‌d Sun‌day
Save 50%

 

on full-priced cookware from Essteele, Anolon, Tefal

and more.

 

Save 50%

 

on full-priced boxed dinner sets from Ecology, Royal Doulton and Gordon Ramsay.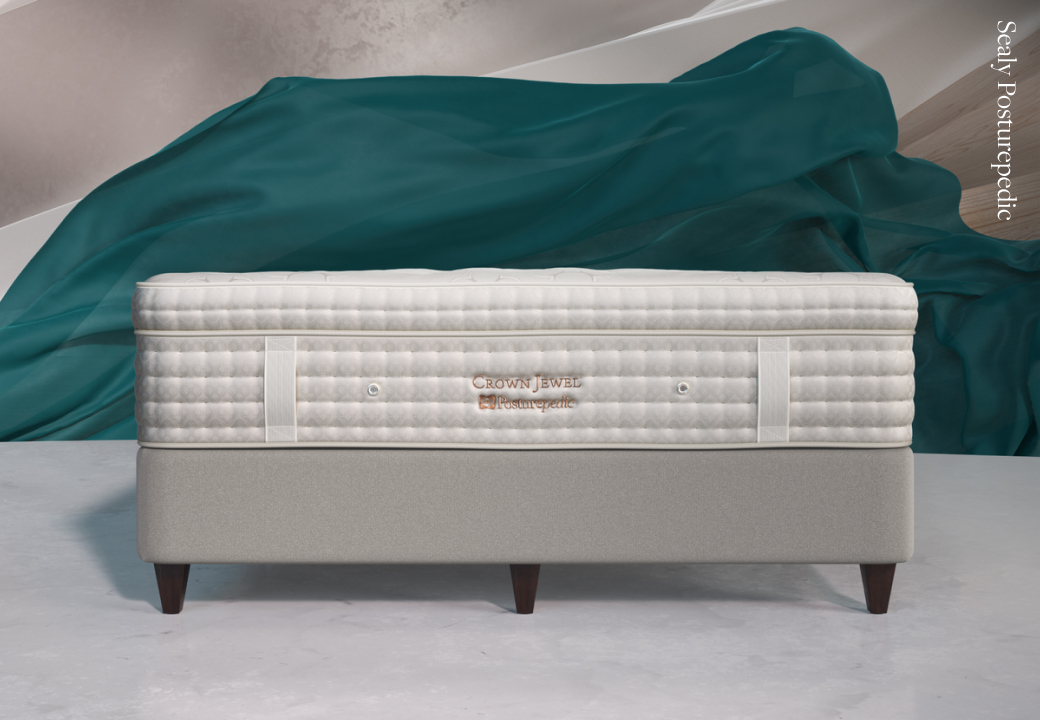 TAKE UP TO 50%
PLUS receive an extra 10% off the SRRP# of mattresses and bases by Sealy Posturepedic, SleepMaker and Tempur until Sunday. Complimentary delivery available+.
Take 15%

 

off the RRP# on full-priced audio from Bang & Olufsen, Devialet and Marshall.

 

TAKE $150

 

off the RRP# of selected stick vacuums from Dyson.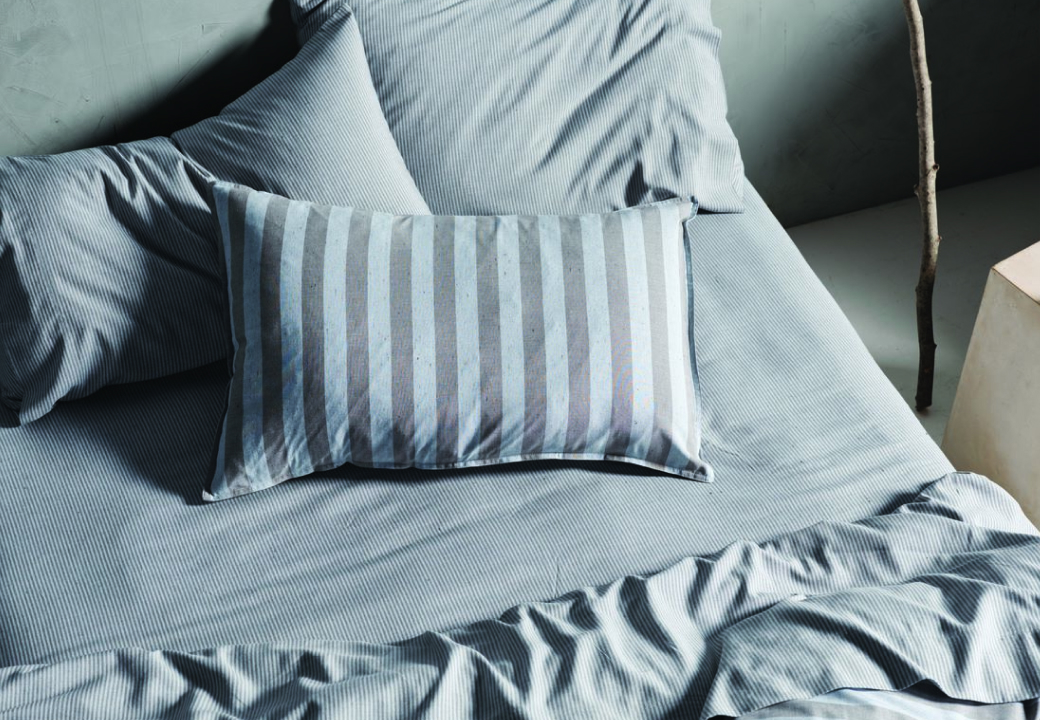 Save 50%
on a great range of bed linen and towels from David Jones Collection*.
Shop The Online Catalogue
From new season homewares to fashion essentials, shop great offers across the
Mid-Season Sale.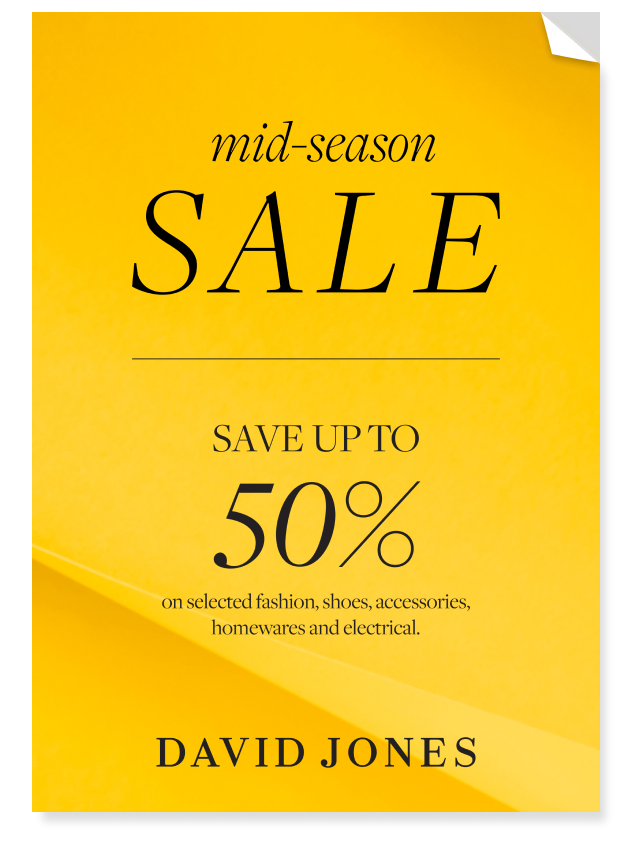 Scan your Membership Barcode every time

you make a purchase instore.

Membership Number: 999059960049798312016110808
Mid-Season Sale: As this is a genuine Clearance, stock may vary between stores. Not all brands or categories available at all stores and online. For store availability visit davidjones.com. Offers available for a limited time, unless otherwise stated, and subject to stock availability. Sale includes introductory offers. Intermediate reduction to original retail prices may have occurred prior to this sale. Not available in conjunction with any other offer.
Limited Time Offers: Offers en‌d 11‌:55‌pm AEST Sun‌day 1‌1 Sep‌tember 20‌22 unless otherwise stated. Cookware offer excludes Le Creuset, Fiskars, Lodge, Finex and Crumble. #RRP and SRRP refers to the supplier's recommended retail price. Bed linen offer excludes the Lillian Silk range.
Take An Extra 50% Mattress offer: Offer en‌ds 11‌:55pm AEDT Su‌nday 2 Oct‌ober 20‌22. *Mattress offer excludes 'Haynes' by Sealy Posturepedic, 'Sicilia' by Sleepmaker and discounted floorstocks.
To tailor what we send you please update your profile here or if you no longer wish to receive Style Updates unsubscribe now.
This email was sent by David Jones Pty Limited ABN 75 000 074 573
Building 2, 572 Swan Street Burnley, VIC, 3121, Australia.
Please click here to view our privacy policy.