☕💙 An Easy Secret of Packing for a Trip
This is a must for me.
This email was sent

Hello and welcome back to Declutter Fast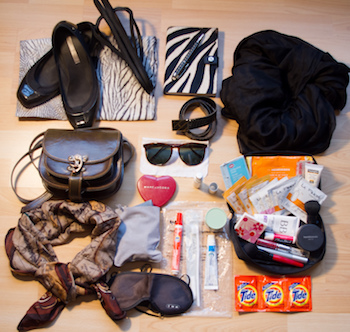 Here's a great secret of packing for a trip.

This secret really helps you remember all the important items. You know how it feels when you've forgotten to bring something you need.

I use this secret every time now. Here it is:

Take a good-sized box and put it in your bathroom.

It can be a cardboard box or a semi-large plastic bin

Do this at least 2 days before your trip.

Then, whenever you're getting ready for your day in the morning, or freshening yourself up at night, you'll be using your regular lotions, razors, toothbrush, and what-have-you.

Instead of putting these items away, put them in the box!

By the 2nd day or so, most of the the items you normally use each week - will be in the box and ready to go!

I've been traveling every month lately and this one trick has made travel a whole lot easier.

Give this a try before your next trip. It really works.

Here's to the joy of order in your life!

With love,


Mimi Tanner


Author of Declutter Fast: How To Get Your Home In Order Almost Immediately

By the way: Did you know that I write a legendary email column for women? It's called "With Love" and it's all about your love life - it's especially for women who are single, but also a lot of married women and guys like to read it.

You can sign up for my sometimes sardonic and usually entertaining love tips at With Love Mimi Tanner.

I hope to see you there.


Declutter Fast is the original online book on how to declutter. Declutter Fast has helped and inspired tens of thousands of people to declutter their homes since 2006.

This message may not be shared, copied, or published anywhere without written permission from the copyright holder. Be sure you adhere to all copyright law.

Copyright Mimi Tanner. All Rights Reserved. This is intellectual property protected by copyright, trademark, and other laws of the United States, as well as international conventions and the laws of other countries.

Please note: use the email-address you check daily when reading these messages, because if my message reaches "mailbox full" or if your service is temporarily blocking certain messages, your address will be removed from this group. This is the only way this important advice can arrive at its destination and reach the people who most want to receive it.

Thank you for reading. I appreciate you.
This message has been sent to -

These messages are sent only to VIP readers & friends who signed up to receive them.

Unsubscribe

Mimi Tanner
450 Lexington Ave. Floor 2
POB 4668 #34690
New York, NY 10163-4668