💙☕ Are you decluttering like mad? This may help.
When you've got a LOT to throw out
This email was sent

Hello and welcome back to Declutter Fast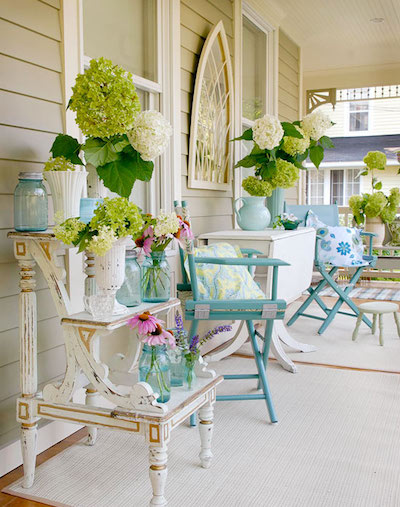 When you get down to clearing the excess (also known as clutter)...

You may run into new little problems.

You may be getting rid of a LOT.

But your trash service only comes by once or twice a week!

AND your trash bin may not be big enough to contain Everything You're Trashing!

This happened to me when I finally found it EASY to let go of some items I'd held on to for YEARS.

Truth be told, I could have donated these items.

They were perfectly good.

But it's not like they are in short supply for the rest of the world - far from it.

I prefer just tossing out things, because when you donate or sell them, that's just more time and hassle!

You have to "park" those items somewhere, maybe for months, while you're so busy "doing the right thing."

I say, get rid of whatever you can in good conscience.

Trust me, this gets easier with every passing year.

You come to value your time MOST.

And you value seeing More Space Freed Up - to STAY freed up.

My problem was - more stuff than I could get rid of in one or even more weeks in my regular trash containers, that I wanted gone Really Fast.

I didn't want to pay for things to be hauled off, and I didn't want to burden anyone in any way, either.

So I came up with an easy solution that worked for me.

Maybe it will work for you too:

I took small batches of these items (so small that they wouldn't be a problem).

And I took them with me on every errand I went on during the week.

Each time I could, I put the small amount of "trash" in a public trash container.

I was already going out, and this got rid of my "clutter" very, very quickly.

And no one else was inconvenienced. they only made a small dent in a large waste bin.

Problem solved with just a few small extra steps.

I hope this may be helpful to you someday.

When you have a "problem" like that, it means one thing, and one thing only:

You are decluttering like mad!!

Decluttering is getting easier and easier!

That's because you're finding it EASIER to part with the "stuff" you really don't need in YOUR living space.

Every effort we make adds up.

Here's to the joy of order in our lives!



Get decluttered fast.



Here's to the joy of order in your life!

With love,


Mimi Tanner


Author of Declutter Fast: How To Get Your Home In Order Almost Immediately

BY THE WAY: Did you know that I write a long-running email column for women? It's called "With Love" and it's all about your love life.

You can sign up for that column at:



With Love Mimi Tanner

.

I hope to see you there.


Declutter Fast is the original online system on how to declutter. Declutter Fast has helped and inspired tens of thousands of people to declutter their homes since 2006.

This message may not be shared, copied, or published anywhere without written permission from the copyright holder. Be sure you adhere to all copyright law.

Copyright Mimi Tanner. All Rights Reserved. This is intellectual property protected by copyright, trademark, and other laws of the United States, as well as international conventions and the laws of other countries.

Please note: use the email-address you check daily when reading these messages, because if my message reaches "mailbox full" or if your service is temporarily blocking certain messages, your address will be removed from this group. This is the only way this important advice can arrive at its destination and reach the people who most want to receive it.

Thank you for reading. I appreciate you.
This message has been sent to -

These messages are sent only to VIP readers & friends who signed up to receive them.

Unsubscribe

Mimi Tanner
450 Lexington Ave. Floor 2
POB 4668 #34690
New York, NY 10163-4668