💙☕ Confession time
True stories of aggravation and horror
This email was sent
Hello and welcome back to Declutter Fast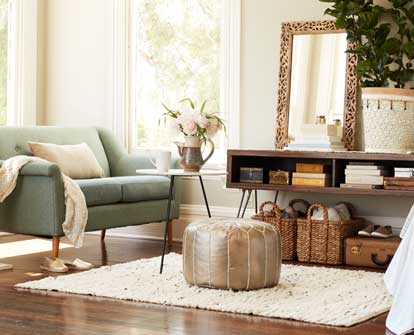 I hate confession time, but here goes.

I spent a lot of time today looking for things. That doesn't usually happen. And it shouldn't happen.

But looking for things is very much about decluttering, so I'll tell you.

I'm still looking for the ring. It's an inexpensive silver ring I bought that has a special, inspiring saying on it, that I have been wearing for who knows how long. It means a lot to me.

I always, ALWAYS put it in the same place. In a jewelry dish. The only other possible place would be the table where I work and it's not in either place.

Did it fall off? Or did I take it off when I wasn't thinking???

I've looked everywhere five times at least. Next I will have to go through the 2 trash containers. I can't wait.

Then there was the keys.

I went to the car to look for the ring. Then when I got back inside, I was convinced that I locked the keys in the car.

But no problemo - I always have a spare set of keys in my purse. And I NEVER leave my purse EVER.

I am hardwired not to leave the purse in the car. Once you lock yourself out of a car a few times, you get hardwired.

But I didn't even leave the keys in the car. I must have had them in my hand when I re-entered the house. I forgot that too. Because there they were, right where they are supposed to be.

When something is really important, like keys (and rings!), you MUST always put them in the same exact place.

Every. Single. Time.

Your life will be so much easier and better.

ALWAYS have duplicate keys!! And don't lock both of them in the house or the car.

I locked myself out of the house a few months ago. There were repair guys and I met them outside. I locked the house. And the gate. But I absentmindedly left the keys in a place where I literally had to climb over a fence to get to them again.

Not too graceful... but at least I got over that fence. You don't want to know how.

That's the culprit - getting distracted!!!

That's when you're vulnerable.

Three things:

1. Distraction.

2. An unexpected and/or stressful situation.

3. Fatigue.

They tend to go together.

So what is the thing you're always misplacing???

Get a plan and stick to the plan. You will feel so proud, and it's okay to feel smug. How often do you get to feel that way without it being at someone's expense? So enjoy the smugness.

It's called being organized.

Even if your house is still clutter-prone, you still know where the important things are.

I have a file marked "Important Files." Original, no. Effective, yes.

It has all the biggies like birth certificates.

The trick is not to misplace THAT file folder.... I always keep it right where I can see it.

If you move, you have to treat that file like a holy book.

You have to have a box with all the Real Important Stuff.

Move that box in your CAR. Don't trust it to the movers, hello!!!

Movers will ruin your life, take it from me.

Why am I so fanatical about rings?? Because I had a very special ring given to me by my mother. It had 5 diamonds in the shape of a cross.

Of course she had misgivings about giving it to me in the first place, and for good reason.

But I took great care of it. Until the movers stole it.

How did they steal it?

I took it off. That's what you should NEVER do.

I was washing dishes (a rare enough occurrence) to prepare for the move. I took it off due to the soapy water and put it in a place it usually ISN"T. That was before the movers arrived. And then I forgot all about the ring. But it was in the kitchen.

The eagle-eyed movers, or rather one of them, didn't miss it.

In fact, I'll never forget how "that guy" quickly strolled ahead of me straight through the house. (it was a "shotgun" house in New Orleans, so straight through is the only direction.)

I could hardly keep up with the guy, he was walking so fast, the moment he entered the door - and that worked to his advantage...

"Family owned company" - that's why I picked them. An old man and his sons, supposedly.

The movers were NOT family members of the owner, rest assured... more like picked up in skid row for day labor.

And I realized the ring was gone while they were STILL THERE.

I was almost in tears... I told the movers my ring was missing, and could they let me know if they see it. I told them it was valuable.

That one mover said, "How much is it worth?"

There was nothing I could do - I couldn't accuse someone with no proof.

So I learned my lesson about jewelry and here it is:

1. Do not get valuable rings

2. If you get a ring you like, do not EVER take it off when you're moving. Your hand is the safest place of all.

I'm sure you have your own HORROR stories about lost things, stolen things, and getting locked out.

Being organized will save you endless horror and aggravation.

It's part of getting everything done and getting your whole life in order to the fullest extent you can - a very worthy goal!

Get Everything Done

Here's to the joy of order in your life.

With love,


Mimi Tanner


Author of Declutter Fast: How To Get Your Home In Order Almost Immediately

P.S. I found the ring. After hours of searching. It fell off my hand and landed in a laptop case.

A reader asked me about it. Here's her very nice note about losing rings!

Thank you so much for letting me know you found it. That was very sweet of you. I've lost rings like that before that meant a lot to me. I understand. I did find the one my mother gave me also that I was so upset about losing. A few real cheap ones I did not get back - 1 or 2. They come off my finger because my fingers shrink and then swell. I also wanted to tell you I always read your declutter letter and I'm trying slowly to do it. I keep trying but health and time seems to get in the way. I've done a lot but a lot more to do. Thank you for what you do.

-J.


Declutter Fast is the original online book on how to declutter. Declutter Fast has helped and inspired tens of thousands of people to declutter their homes since 2006.

How To Get Everything Done is the online system for breaking through the overwhelm and getting anything done.

This message may not be shared, copied, or published anywhere without written permission from the copyright holder. Be sure you adhere to all copyright law.

Copyright Mimi Tanner. All Rights Reserved. This is intellectual property protected by copyright, trademark, and other laws of the United States, as well as international conventions and the laws of other countries.

Please note: use the email-address you check daily when reading these messages, because if my message reaches "mailbox full" or if your service is temporarily blocking certain messages, your address will be removed from this group. This is the only way this important advice can arrive at its destination and reach the people who most want to receive it.

Thank you for reading. I appreciate you.
This message has been sent to -

These messages are sent only to VIP readers & friends who signed up to receive them.

Unsubscribe

Mimi Tanner
450 Lexington Ave. Floor 2
POB 4668 #34690
New York, NY 10163-4668