🎄☕ Conquer Clutter with Tough Love
It's so worth it.
This email was sent

Hello and welcome back to Declutter Fast

Decluttering takes some tough love!

We have to make tough choices at first when we start to simplify our lives.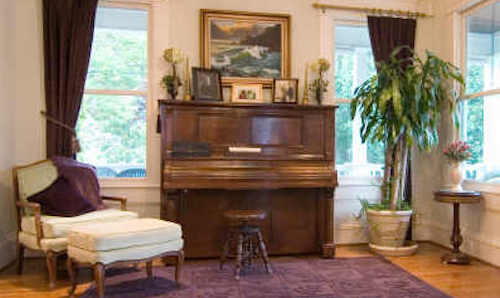 Yes, they're called tough choices - but on the other side of a tough choice, great freedom can follow.

We have to ask ourselves, "Where am I not listening to that voice in my head that keeps telling me to let 'this' go?"

There is a voice that tells us - repeatedly - that our lives would be simpler and easier and less stressful if only we could find the courage to eliminate "this."

"This" is different for each of us, but deep down we get that message, often.

Is this true for you?

When you have a lot on your plate, it's more important than ever to listen to the inner messages which urge you to get your life completely in order.

When your home looks in order, you can relax and feel happy and at peace - and so can your family.

Your "tough love" in making those tough choices will all be worth it.



Get the Declutter Fast Methods



Here's to the joy of order in your life!

With love,


Mimi Tanner


Author of Declutter Fast: How To Get Your Home In Order Almost Immediately

BY THE WAY:

Did you know that I write a legendary email column for women? It's called "With Love" and it's all about your love life.

You can sign up for that column at:.

With Love Mimi Tanner

I hope to see you there.

* * * * *

In my email:

Good morning Mimi. I read your emails often.

"Declutter Fast" really caught my eye, because I feel overwhelmed with magazines.

This is just what I need today and all the tomorrows.

Thank you for everything positive about Decluttering.

- P.

By the way, Mimi, I was using Step 1 of your 4-Pass Method for the above. Thank you!

- A.

"Thanks so much. I followed your advise from yesterday; I organized my freezer and cooked meals for the week. All done! It was just the spot that needed my attention, You are wonderful and It feels so good to have a good friend. Love you."

- Vickie

"Every time I receive your newsletter, I am motivated to keep going. I am a long ways from where I started, but not yet completed.

"Thanks Mimi, You give me hope!"

-- B.


Declutter Fast is the original online program on how to declutter. Declutter Fast has helped and inspired tens of thousands of people to declutter their homes since 2006.

How To Get Everything Done is the online system for breaking through the overwhelm and getting anything done.

This message may not be shared, copied, or published anywhere without written permission from the copyright holder. Be sure you adhere to all copyright law.

Copyright Mimi Tanner. All Rights Reserved. This is intellectual property protected by copyright, trademark, and other laws of the United States, as well as international conventions and the laws of other countries.

Please note: use the email-address you check daily when reading these messages, because if my message reaches "mailbox full" or if your service is temporarily blocking certain messages, your address will be removed from this group. This is the only way this important advice can arrive at its destination and reach the people who most want to receive it.

Thank you for reading. I appreciate you.
This message has been sent to -

These messages are sent only to VIP readers & friends who signed up to receive them.

Unsubscribe

Mimi Tanner
450 Lexington Ave. Floor 2
POB 4668 #34690
New York, NY 10163-4668