💙☕ Do you ignore the clutter?
Watch your step!
This email was sent

Hello and welcome back to Declutter Fast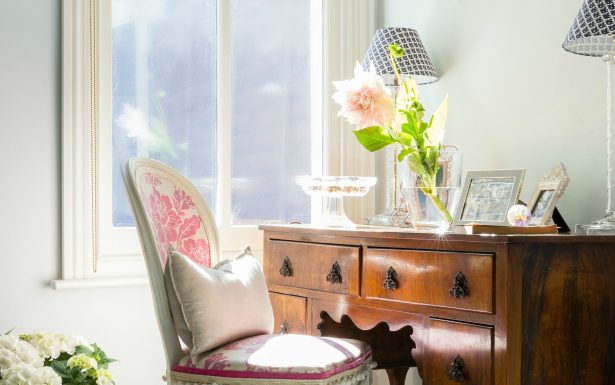 Some people get to the point where they just ignore the clutter.

They step over it and around it, or in some cases, under it.

They don't let it bother them. And in some ways, that's good. Because stressing out isn't good for anyone.

Clutter can seem overwhelming. That's what makes people stop in their tracks and ignore the clutter.

But the truth is - decluttering doesn't have to be difficult.

The good news is that decluttering gets easier and easier.

Decluttering is my passion. I never get tired of understanding the ups and downs of clutter - and decluttering. Including:

* What no one talks about but everyone knows - people judge you by your level of clutter, whether you are rich, poor, or in between.

* How to declutter your entire living space or office immediately. The average home can be decluttered in one to two days, tops.

* How you can keep all the stuff you want, yet still be free of your clutter.

* Why the traditional "four-box method" of decluttering doesn't work for many people.

* How to make decluttering truly easy, fast, and stress-free.

* The five-minute solution for procrastination.

* How to organize ALL of life's paperwork!

* The easy way to organize your clothing fast so you'll wear what you love, and love what you wear!

* The 17 Essentials that you need a place for in your home (almost everything in the world comes under one of these headings).

* After you unclutter your home, how to become one of those Super-Organized, Happy people all the time - the four essentials, for about ten dollars at any office supply store.

"I absolutely love your book! I stayed up half the night reading it and getting a real sense of hope for my situation."

--S.

The Easy Way To Declutter

With love,


Mimi Tanner


Author of Declutter Fast: How To Get Your Home In Order Almost Immediately

P.S. From readers:

"I love what you write about decluttering. It super-charges me. What great motivation!!!"

S.

"I refer to Declutter Fast all the time and it is helping me to look at 'things' in a new way."

--N.

"Dear Mimi, thank you so much for these tips. I find them inspiring, definitely helpful.

Love,
Elizabeth."

"Please send your newsletter to me. I've heard of you for years!!"

- Marilyn

"I absolutely love your Declutter Fast! I stayed up half the night reading it and getting a real sense of hope for my situation."


Declutter Fast is the original ebook on how to declutter. Declutter Fast has helped and inspired tens of thousands of people to declutter their homes since 2006.

This message may not be shared, copied, or published anywhere without written permission from the copyright holder. Be sure you adhere to all copyright law.

Copyright Mimi Tanner. All Rights Reserved. This is intellectual property protected by copyright, trademark, and other laws of the United States, as well as international conventions and the laws of other countries.

Please note: use the email-address you check daily when reading these messages, because if my message reaches "mailbox full" or if your service is temporarily blocking certain messages, your address will be removed from this group. This is the only way this important advice can arrive at its destination and reach the people who most want to receive it.

Thank you for reading. I appreciate you.
This message has been sent to -

These messages are sent only to VIP readers & friends who signed up to receive them.

Unsubscribe

Mimi Tanner
450 Lexington Ave. Floor 2
POB 4668 #34690
New York, NY 10163-4668