💙☕ How to jumpstart your Decluttering in no time
Vroom, vroom!
This email was sent

Hello and welcome back to Declutter Fast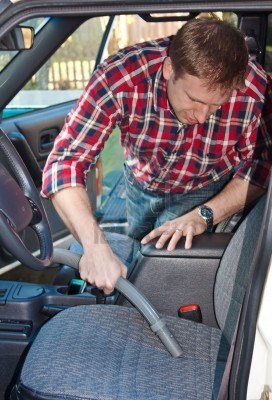 Declutter your car and jumpstart your life!

One of the easiest and best ways to declutter your life is to start with your car. This has many benefits:

* This makes you feel good immediately

* It's easy to declutter a car, compared to decluttering a home

* This encourages you to declutter more areas of your life

* This impresses other people! You'll be surprised how much.

After all, what really belongs in your car? Very, very few items belong in your car.

Driving should be a serene and safe experience - not a time to get down on yourself because of a messy car.

Decluttering your car is very habit-forming. Here's how to start.

Get a box and a trash bag. Throw out all trash, such as old receipts that you don't need, old cups and food wrappers, and any junk mail.

Don't worry about vacuuming the car. That will happen later when you wash your car. Just get that trash out now.

Next, put everything that is in the car - and I do mean everything - into a box. Empty the entire car of "stuff."

Of course, the spare tire, tire changing tools, and children's car seats can stay. Those are not clutter problems but necessities!

Wash your car or take it to be washed and vacuumed, inside and out. Now it's clean and clear of all items. It looks great.

Now it's time to put back just a few special items in your car. Here's what:

First, a flashlight, jumper cables. Then, make sure you have your car insurance information and registration papers in a safe place.

I recommend keeping these things in the car:

* scissors and tape! These two items can really come in handy, especially when you need to wrap a last-minute gift

* 2 pens and a pencil, plus 2 envelopes

* extra straws for drinks (especially if you have little ones hanging around with you)

* your sunglasses!

* a power cord, the kind that plugs into your lighter

* your favorite music

* a first-aid kit

* and in your wallet, the phone number of a reliable 24-hour tow service for emergencies

All the items listed above can fit in your glove compartment or in a small caddy.

But wait! Are there other "must" items you need to keep in the car because of your work or family? Not to worry.

For anything extra that needs to be in your car, use a special box that you keep in your trunk or in the very back of the car. A sturdy colorful plastic box works well.

This will keep the extra items "contained"! That will contain both YOUR sanity as well as your safety. Keep the box anchored so it can't fly around.

That's it! Nothing else should be cluttering up your car.

Driving should be a pleasant experience in terms of how much "stuff" is around you!

Train your school-age children to put their backpacks in the trunk when you pick them up from school. That is both a space-saving habit and a matter of safety. You don't want heavy objects flying in the car in the event of a sudden stop.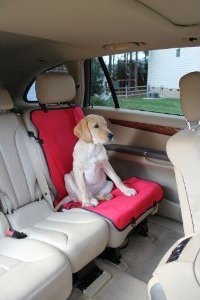 Now here's the hidden payoff. You'll be amazed over and over again at how many people will marvel at your clean and clutter-free car.

Why is that? It's because most people allow the junk to just pile up without ever even trying to declutter. Every time they see their junky cars, it stresses them out a little more. This is so needless! Having a decluttered car feels fantastic.

You have already taken the steps to have a junk-free car by reading this email - you care!

So get at it and make your car a source of pleasure for you.

If you ever need extra supplies in your car for a special purpose, such as a trip, it's no problem - just provide yourself with another special box or container to hold the extra items - and everything will stay orderly and easy to reach.

If a box or container is not a practical solution, then the secret is to make sure everything stays in the SAME AREA. Don't allow items to creep all over the car. Confine the items to one designated area, such as the trunk or the rear of the car.

What if your school age kids don't want to clean out their messes in your car? Perhaps they are leaving candy wrappers and books and "stuff" in the car and want to make it their "spare" bedroom?

Here's a solution for that: good-naturedly say, "I'm not going to open the front door until you clean up your candy wrappers and get your stuff off the car floor!"

Smile, but let them know you mean it. They may groan, but they'll get their stuff out of your car!

Make sure children's car seats get wiped down with a damp cleaning cloth and cleaning solution at least once per week.

When you can't vacuum the car seat, use a small whisk broom to sweep out anything that shouldn't be there.

Decluttering your car will jumpstart your life - you'll be revved up to declutter in many other areas!

For some fast ways to declutter your world, check out my "Declutter Fast - How To Get Your Home In Order."

Find out how to get totally decluttered with my Declutter Fast methods here:

Get the Declutter Fast Methods Now

Here's to the joy of order in your life.

With love,


Mimi Tanner


Author of Declutter Fast: How To Get Your Home In Order Almost Immediately

BY THE WAY: Did you know that I write a legendary email column for women?

It's called "With Love" and it's all about your love life.

You can sign up for that column at

With Love Mimi Tanner

I hope to see you there.

P.S. From readers:

"I just wanted to let you know how much I appreciate your work. This is the first time I've bought an e-book and actually had the author follow up with ideas and additional help. When I get an email from you it's a great reminder to keep going and never give up. This one in particular was very helpful. I have your book out on the coffee table (it is NOT clutter!) but actually hearing the words was very motivating.

"Dear Mimi,

"Your book advice has been very successful for decluttering my house. When my children were young my sister, a psychologist, would always tell me that people's houses that are in order do not have their lives in order. I bought that reasoning then, but now our children are in college so I knew I needed to resolve the clutter issue. Your ideas are simple but yet don't cause one to panic!! Job well done. Thanks."

--R.


Declutter Fast is the original online program on how to declutter. Declutter Fast has helped and inspired tens of thousands of people to declutter their homes since 2006.

This message may not be shared, copied, or published anywhere without written permission from the copyright holder. Be sure you adhere to all copyright law.

Copyright Mimi Tanner. All Rights Reserved. This is intellectual property protected by copyright, trademark, and other laws of the United States, as well as international conventions and the laws of other countries.

Please note: use the email-address you check daily when reading these messages, because if my message reaches "mailbox full" or if your service is temporarily blocking certain messages, your address will be removed from this group. This is the only way this important advice can arrive at its destination and reach the people who most want to receive it.

Thank you for reading. I appreciate you.
This message has been sent to -

These messages are sent only to VIP readers & friends who signed up to receive them.

Unsubscribe

Mimi Tanner
450 Lexington Ave. Floor 2
POB 4668 #34690
New York, NY 10163-4668