💙☕ Inspiring Notes from Readers
Many thanks!
This email was sent

Hello and welcome back to your Declutter Fast Newsletter!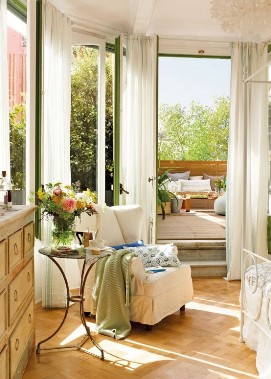 First, an email from South Africa:

Mimi,

Just wanted to let you know how much I enjoy your news letters! It really has nuggets of gold in them.

No I haven't bought your book yet - I live in South Africa and with our Rand, it's gonna cost me plenty - maybe I will spoil myself for Xmas.

So, I feast off your e-mails. Personally I think clutter should be like laundry - at some point or another you're forced to deal with it and cannot ignore it any more.

But, alas, it's not laundry and you can ignore it for years.

I started to declutter. I'm not finished yet, but already I feel like I'm in control and within the foreseeable future, I will finish with this task and feel like a million bucks!

Many thanks!
T.

* * * * * * *

Dear Mimi,

Your insights hit the nail on the head!

Yes, visual clutter causes mental clutter, and that means stress.

Your decluttering advice helps me to work on a decluttered mind and decluttered life. Simple and peaceful! 🌸

Thank you as always,

Arlene

* * * * * * *

Mimi, I'm using a variation of your one minute or a few inches rule.

My dining room table (horizontal) has collected oodles of stuff. So I must remove 5 things each day and put them in their place, even if it's in the garbage.

Actually, I tend to pick up more than 5 and I can see the table now. I know I'm picking the easiest things first so the last days will be more difficult but that's OK. I'll see the progress by then.

Nancy

* * * * * * *

Thanks, Mimi!

This mail was formulated and sent out JUST FOR ME!

These were all my challenges for so long. I now realise I can be 'normal' about my decluttering efforts, and (even if it takes a long, long time) somehow the job will get done.

Thank you, Thank you, Thank you!!

Jennifer

* * * * * * *

Thanks so much for these emails and many others. It's a joy to read them and they're inspiring too!

Get the Declutter Fast Methods Now

Here's to the joy of order in your life.

With love,


Mimi Tanner


Author of Declutter Fast: How To Get Your Home In Order Almost Immediately


Declutter Fast is the original online program on how to declutter. Declutter Fast has helped and inspired tens of thousands of people to declutter their homes since 2006.

This message may not be shared, copied, or published anywhere without written permission from the copyright holder. Be sure you adhere to all copyright law.

Copyright Mimi Tanner. All Rights Reserved. This is intellectual property protected by copyright, trademark, and other laws of the United States, as well as international conventions and the laws of other countries.

Please note: use the email-address you check daily when reading these messages, because if my message reaches "mailbox full" or if your service is temporarily blocking certain messages, your address will be removed from this group. This is the only way this important advice can arrive at its destination and reach the people who most want to receive it.

Thank you for reading. I appreciate you.
This message has been sent to -

These messages are sent only to VIP readers & friends who signed up to receive them.

Unsubscribe

Mimi Tanner
450 Lexington Ave. Floor 2
POB 4668 #34690
New York, NY 10163-4668