💙The 'good cop, bad cop' routine to outsmart clutter
Be adamant.
This email was sent

Hello and welcome back to Declutter Fast

You've probably watched enough crime dramas to know the term "good cop, bad cop."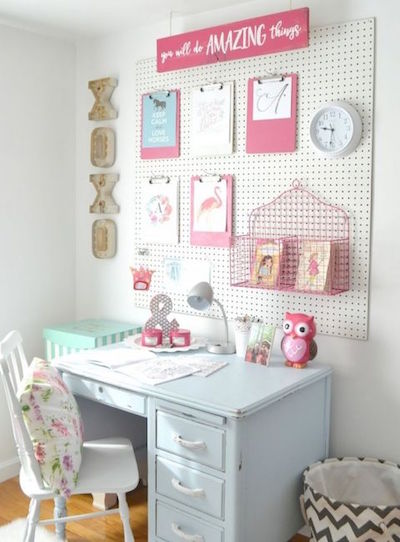 A suspect isn't talking. So one detective plays "bad cop" and is arrogant, angry, and insulting.

The other detective goes right into "good cop," telling the first officer to back off and showing sympathy toward the suspect - all in the hope that the suspect will open up and tell what happened.

When it comes to decluttering, guess which cop you have to be sometimes?

You guessed it. You have to play the bad guy.

Your family needs to know you have a "zero tolerance" policy about them piling up more and more "stuff" in your house!

It's not fun to be the bad cop.

But let's face it...

It gets the job done. No one wants to wake your inner "bad cop"!

When your views on clutter are well established in your humble home, people will know how far they can push their luck with you.

After a while, your word becomes law. No one will dare clutter up your home.

They'll even scurry to clean up any messes lest they get on your bad side again!

So don't be afraid to get tough.

It's a strategy that has worked for centuries, for men and women alike.

If you want to get really fancy with it, you can enlist your husband to play the good cop.

He'll whisper to the offender: "You know how your mother is - you'd better go rent a storage space. She'll blow a gasket if she sees how much stuff you're planning on hauling in here."

Sometimes you have to defend your home - against the invasion of clutter.

So go ahead and play the Bad Cop - when you must. Be adamant!

Get the Declutter Fast Methods

Here's to the joy of order in your life.

With love,
Mimi Tanner
Author of Declutter Fast: How To Get Your Home In Order Almost Immediately

By the way: Did you know that I write a legendary email column for women? It's called "With Love" and it's all about your love life.

You can sign up for that column at

With Love Mimi Tanner

I hope to see you there.


Declutter Fast is the original online program on how to declutter. Declutter Fast has helped and inspired tens of thousands of people to declutter their homes since 2006.

This message may not be shared, copied, or published anywhere without written permission from the copyright holder. Be sure you adhere to all copyright law.

Copyright Mimi Tanner. All Rights Reserved. This is intellectual property protected by copyright, trademark, and other laws of the United States, as well as international conventions and the laws of other countries.

Please note: use the email-address you check daily when reading these messages, because if my message reaches "mailbox full" or if your service is temporarily blocking certain messages, your address will be removed from this group. This is the only way this important advice can arrive at its destination and reach the people who most want to receive it.

Thank you for reading. I appreciate you.
This message has been sent to -

These messages are sent only to VIP readers & friends who signed up to receive them.

Unsubscribe

Mimi Tanner
450 Lexington Ave. Floor 2
POB 4668 #34690
New York, NY 10163-4668