💙☕ When you think of it, that's when to act
Don't let thoughts of clutter drag you down.
This email was sent

Hello and welcome back to Declutter Fast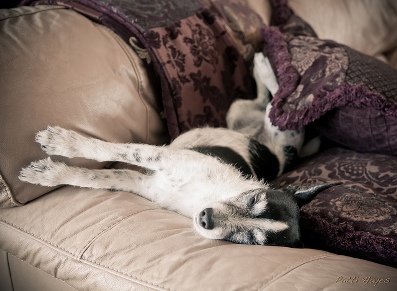 You know, it takes more energy to THINK about clutter than to DO something about it.

That's why it helps so much when you do some small thing to improve your clutter...

...every single time you think of it.

Clutter - or the lack of clutter - has an enormous effect on you.

When you see clutter around you, you nag yourself that these papers or books or whatever... need to be put away.

But here's the MOST important point:

When you see this clutter and think these thoughts multiple times, it's a drag!!

Every single time you have these thoughts, it drains some more energy out of you.

It can be something as simple as changing a light bulb.

If you have to think, "I need to change that bulb" fifteen times, then THIS takes a very big toll on you.

It's better for you to JUMP on that task the very first time you think of it.

This saves you so much mental energy!

About clutter or anything out of place, don't let these thoughts go through your head numerous times!

Put that out-of-place item back in place WHEN you think about it!

Don't torment your brain with thinking about this so many times, when you can get it done. Then you no longer have to spend your mental energy on this task!

Instead you can have a warm feeling, patting yourself on the back, because you put this thing away!

Now maybe you don't have a specific place where the item goes... that's another story for another day...

A decluttered home gives you MORE energy - to reach all of your goals.

After you read this book, you'll find decluttering easier than ever.

You can be totally decluttered in a super short time - and gain peace of mind and happiness!

Just log in any time, day or night, on your schedule.

Declutter Fast

Here's to the joy of order in your life!

With love,


Mimi Tanner


Author of Declutter Fast: How To Get Your Home In Order Almost Immediately

P.S. From readers:

Mimi, I had a nice house at one time; then my hoarding mother started downsizing and gave lots to me.

Her instructions were to keep everything. Guilt immobilized me. I am now saying to myself, "It's my life. How do I want to live it?"

Life is short. I need to live it in happiness. I want to have my home as a gathering place for fun again.

My children are embarrassed and go to their friends' homes. I used to be a stopping place for my friends.

I just got 2 items free-cycled. I got half the living room cleared.

I will be getting rid of anything that doesn't make me relax and give me a calm, peaceful place again.

From Mimi:

What a great way to put this - get rid of anything that doesn't make you relax and give you a calm, peaceful place! I wish you the best in your decluttering project!

And thanks for sharing this great reminder: "It's my life. How do I want to live it?"


Declutter Fast is the original online program on how to declutter. Declutter Fast has helped and inspired tens of thousands of people to declutter their homes since 2006.

How To Get Everything Done is the online system for breaking through the overwhelm and getting anything done.

This message may not be shared, copied, or published anywhere without written permission from the copyright holder. Be sure you adhere to all copyright law.

Copyright Mimi Tanner. All Rights Reserved. This is intellectual property protected by copyright, trademark, and other laws of the United States, as well as international conventions and the laws of other countries.

Please note: use the email-address you check daily when reading these messages, because if my message reaches "mailbox full" or if your service is temporarily blocking certain messages, your address will be removed from this group. This is the only way this important advice can arrive at its destination and reach the people who most want to receive it.

Thank you for reading. I appreciate you.
This message has been sent to -

These messages are sent only to VIP readers & friends who signed up to receive them.

Unsubscribe

Mimi Tanner
450 Lexington Ave. Floor 2
POB 4668 #34690
New York, NY 10163-4668